No one ever expects to become injured on the job, but it happens. Each year, more than 4.1 million people in the U.S. suffer an occupational illness or workplace injury. If the injury is severe, you may experience physical pain or discomfort and stress due to money worries and your future.
If you're involved in a work-related accident, it's important to act quickly to protect any injury claims you make with a workers' compensation insurer. Follow these crucial steps if you ever become injured at work.
1. Report the Injury. One of the first things you'll want to do after getting injured on the job is to report it to the proper parties. While it may seem like a good idea to wait if the injury doesn't require immediate attention, this can lead to serious consequences.
If an accident is not promptly reported, an employer can deny you benefits for medical treatment and time missed from work. Your employer may also deny the accident occurred at work.
2. Have Your Supervisor Prepare an Accident Report. If your supervisor doesn't immediately prepare an accident report, ask him or her to do so. Then make sure that you are given a copy of the accident report, and be sure to keep it in a safe place in case you need it later.
If he or she refuses to prepare the report, write a letter that details the accident and present a copy to the supervisor. Remember to write down all pertinent information regarding the incident, such as the date, time, location, and witnesses.
3. Undergo a Medical Evaluation. Once your employer has been notified of the incident, it's crucial to undergo a medical evaluation to determine the extent of your injuries.
In Florida, a medical provider must be authorized by your employer or the insurance company if you wish to be compensated for any medical care, treatments, or prescriptions related to our injury. Be sure to follow all medical instructions provided by medical staff regarding your injury.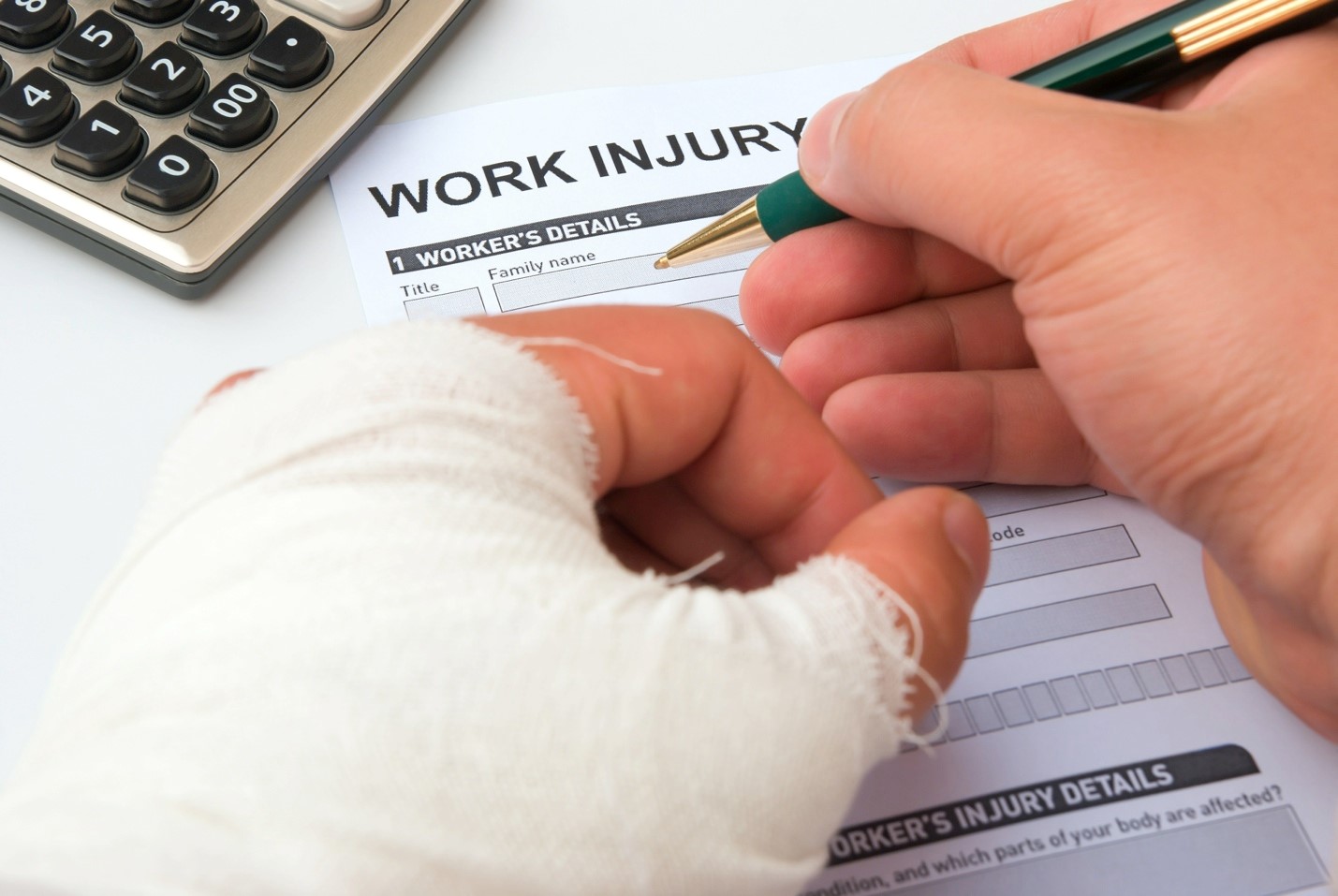 4. File for Workers' Compensation. If you become injured on the job in the state of Florida, you will likely be eligible for a Workers' compensation claim. Florida requires you to report a work-related incident within 30 days of the date of the accident. Failure to meet this deadline could result in a denial.
To file, ask your employer for the necessary forms, or get them from the Employee Assistance Office for the Florida Department of Workers' Compensation.
5. Contact an Attorney. Some people choose to handle their personal injury claims on their own to save on legal fees. However, more complex situations require the expertise of a workers' compensation attorney. If you've been seriously injured, having a lawyer to protect your rights can give you peace of mind and security as you heal. A skilled personal injury attorney will go above and beyond to reach a settlement in which you consider fair.
If you become injured at work, you may be looking at lost wages, pain and suffering, and growing medical bills that make it difficult to live a normal life. You deserve compensation for your work-related injuries, and you have a right to it under the law. But only if you take the proper steps to get it follow the incident.
About the Author:
Jeffrey Braxton is a trial lawyer in Fort Lauderdale who has devoted his 22-year career to the practice of personal injury law. As lead trial attorney for The South Florida Injury Law Firm, Jeff has litigated thousands of cases and is a member of the Million Dollar Advocates Forum, an exclusive group of attorneys who have resolved cases in excess of one million dollars.