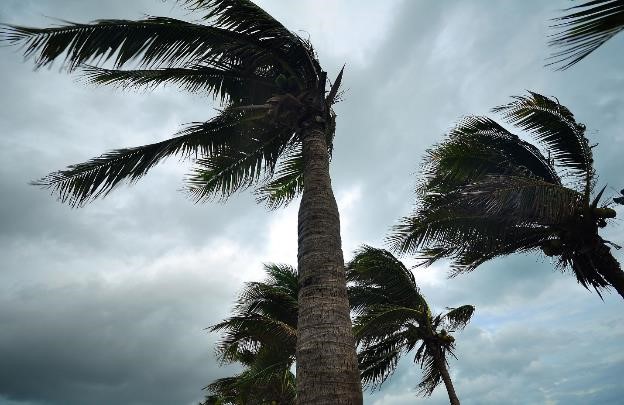 Hurricane Irma left a multi-billion-dollar trail of destruction in her wake, leaving many Florida property owners homeless or with significant damages to repair.
Numerous Floridians have already filed insurance claims. As of November 13th 2017, 830,788 claims have been filed for Hurricane Irma damages, the vast majority of which are for residential properties. Of these claims, 317,389 (38%) have been paid and are now closed. An additional 216,318 (26%) have been denied, while 297,081 (36%) remain open. It's estimated that Irma has caused over $5.8 billion in insured losses.
What if you haven't gotten around to filing for Hurricane Irma damages yet? It's understandable. You've probably had a lot to deal with. Many policyholders put off filing a claim in the chaos following a natural disaster, or aren't sure whether their damages are covered. Moreover, insurance companies are often a hassle to deal with, leading many policyholders to simply give up and pay for damages out-of-pocket
Don't make that mistake, though. Filing a claim in good faith can never be held against you, so we advise filing a claim for any damages or losses suffered. Thankfully, there's still time.
The below guide is designed assist you in filing a successful insurance claim and making the process just a bit less hectic.
How to Successfully File an Insurance Claim
These simple tips can make filing a claim less of a hassle, and also increase your chance of being approved.
Contact the Company as Soon as Possible
Claims are generally processed in the order that they are received, so it is important to contact the insurance company as quickly as possible. Prior to doing so, prepare an accurate and thorough description of all losses and damages.
Be sure to write down your insurance claim number and take careful notes. Ask when you can expect to be contacted by an insurance adjuster.
Keep a Claim Diary
Throughout your claim process, write down the names and contact information of everyone you talk to from your insurance company. Also note the date, time, and issues discussed.
Document Losses and Damages with Pictures and Videos
Provide documentation of your losses and damages in the form of pictures and videos. Also keep a list of all damaged or lost personal items, including the date of purchase and approximate value.
Keep Records of Expenditures for Immediate Repairs
Keep receipts for immediate repairs (e.g. tarps) needed to secure your home. Also keep records of hotel and meal expenditures in the event that you cannot return home due to the extent of the damages.
Check with Your Insurance Company Before Discarding Damaged Items
In general, all damaged items should be kept until the insurance adjuster is able to visit and confirm damages. However, if your municipality requires that debris be discarded, check first with your insurance company, and take pictures of damaged items before discarding them.
Verify the Adjuster's Identity
Unfortunately, disaster fraud is common after major storms such as Irma. When your insurance adjuster comes to assess the damages, ask them to provide identification to verify that they are there on behalf of the insurance company. Beware of strangers coming to your property claiming to be insurance adjusters or contractors.
Also ask if the adjuster is an employee of the insurance company or an independent adjuster. If independent, ask if they are authorized to make claims and payments on behalf of your insurance company, and ask for the name and contact information of the in-house insurance company adjuster to whom the independent adjuster will be sending your information.
If your Claim Is Delayed or Denied
Keep in mind that an insurance company's primary objective is to turn a profit, which isn't necessarily in the best interest of its policyholders. There are a number of bad faith practices insurance companies use to deny or reduce claims.
If you feel that your insurance company is treating you unfairly or not acting in good faith, contact the Florida Office of Insurance Regulation to register a complaint, then reach out to an experienced Florida injury attorney. They will know what steps need to be taken to help you fight for the compensation you deserve.
About the Author:
Jeffrey Braxton is a trial lawyer in Fort Lauderdale who has devoted his career to the practice of personal injury law. As lead trial attorney for the South Florida Injury Law Firm, Jeff has litigated thousands of cases and is a member of the Million Dollar Advocates Forum, an exclusive group of attorneys who have resolved cases in excess of one million dollars.