10 Aug

Did You Know You Can Be Fined For Having an "At-Risk" Boat?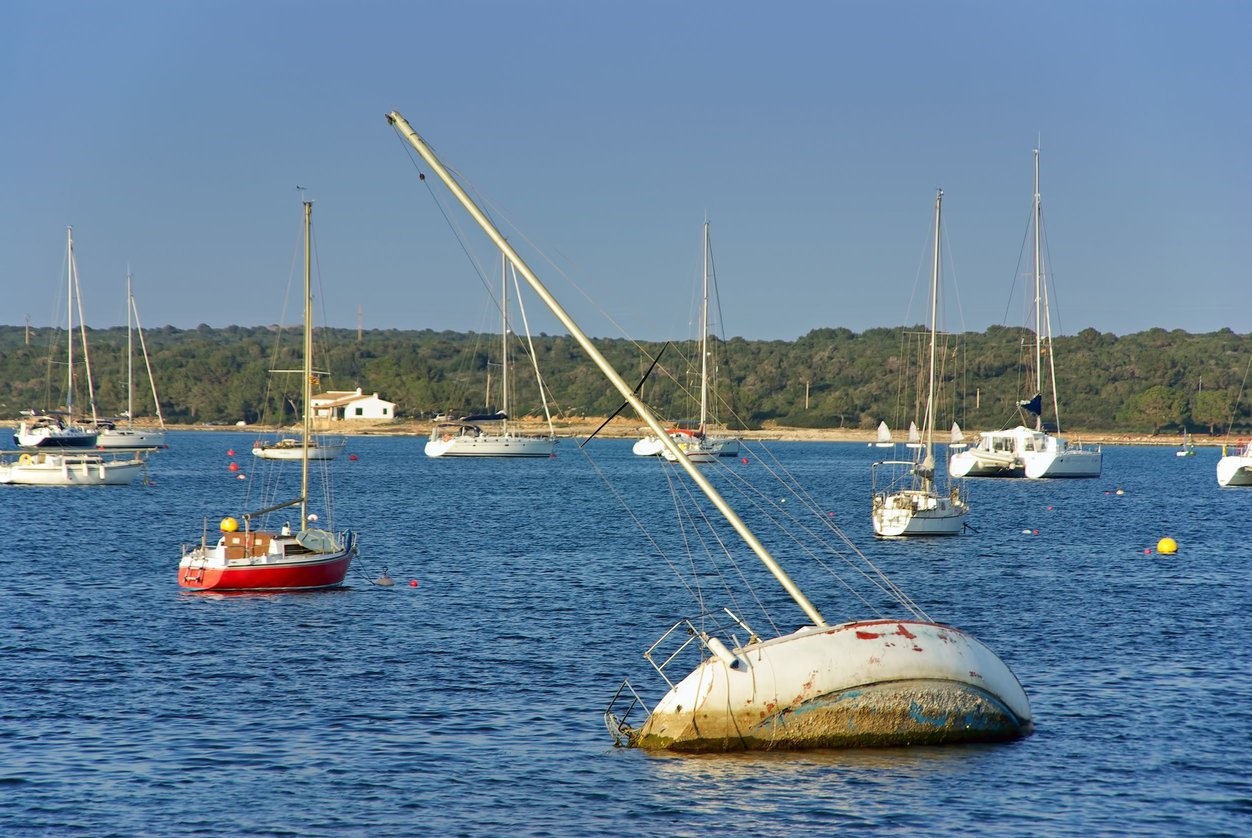 If you have a boat or vessel in the state of Florida, you'd better make sure it's still in pretty good condition. A new law signed earlier this summer allows law enforcement officials to fine you for having a boat deemed to be "at-risk."
But what exactly does that mean?
Understanding the Definition of an "At-Risk" Boat in Florida
Previously, law enforcement could only take action against a boat's owner for having a boat deemed to be "derelict."
This meant that the boat had probably been neglected or abandoned and was in a concerning state of disrepair or sinking to the bottom of the water. Now, to alleviate the "plague" of derelict boats that Florida has been faced with the past few years, the owners of "at-risk" vessels will be fined.
A boat is considered "at-risk," according to Florida Statute 327.70, if:
"The vessel is taking on or has taken on water without an effective means to dewater.
Spaces on the vessel that are designed to be enclosed are incapable of being sealed off or remain open to the elements for extended periods of time.
The vessel has broken loose or is danger of breaking loose from its anchor.
The vessel is left or stored aground unattended in such a state that would prevent the vessel from getting underway, is listing due to water intrusion, or is sunk or partially sunk."
Basically, any boat on its way to becoming derelict is considered "at-risk." If you are caught having an "at-risk" boat, you will be fined $50 and given 30 days to clean up or repair your vessel. After the 30 days, you may be fined $100 for a second offense. For every 30 days after your second offense, you may be fined another $250.
What If You Can't Take Care of Your Boat?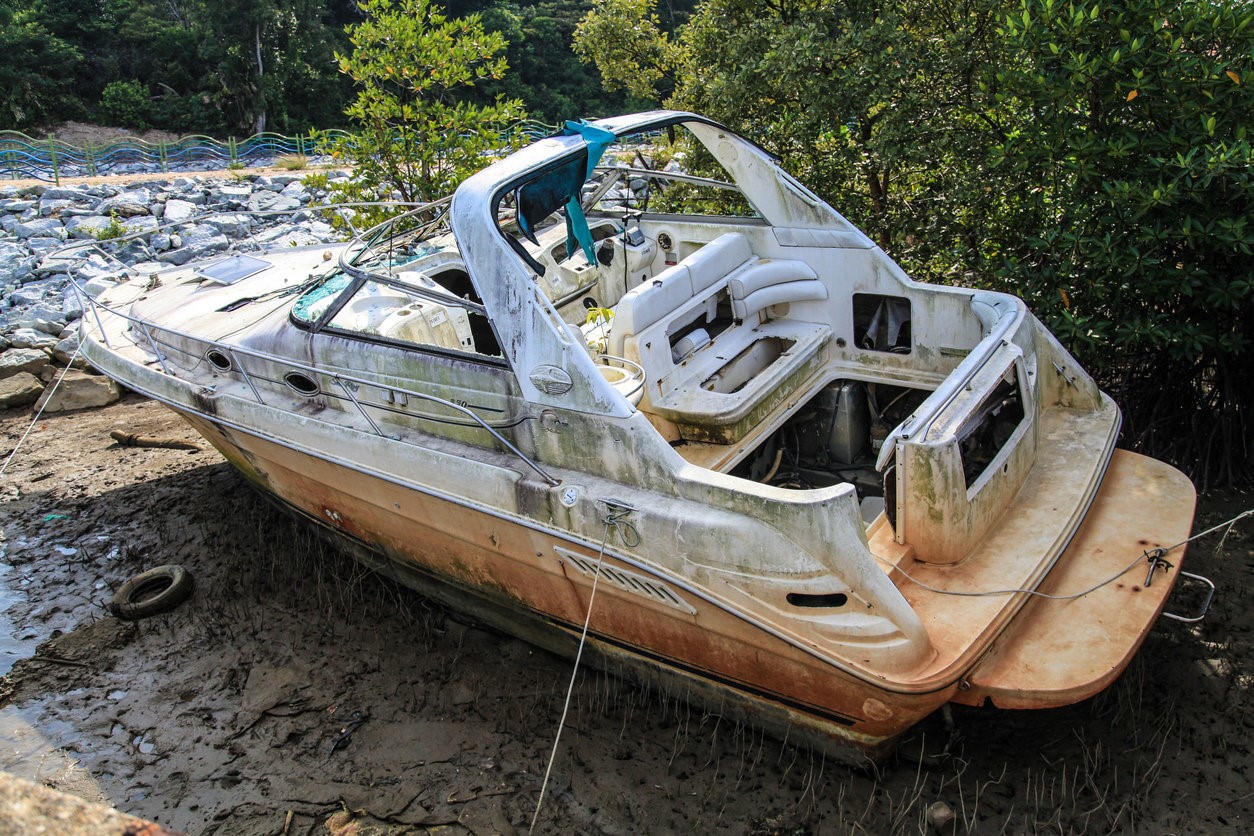 It's not uncommon for a boat owner who cannot sustain their boat to abandon or leave a boat in a state of disrepair. Especially in recent years, when things have been particularly tough for a lot of people.
If you plan on selling a boat, you are taking responsible measures to transfer ownership of a boat that you may not be able to care for anymore. Remember, however, to transfer the title of the boat to the new owner.
If you do not do this and the new owner neglects the boat, causing it to be labeled "at-risk" or "derelict," you may find yourself strapped with the fines and consequences that should have been assigned to the new owner.
The Costs and Risks of "At-Risk" Boats
Even as a boat owner who takes the utmost care of his or her vessel, at-risk and derelict boats should still be a concern when you are out on the waterways, and not just because they make an eyesore out of the water that you are trying to sail or relax on.
First things first, removing derelict vessels can be extremely costly. When a recreational vessel has to be removed, many states have money set aside from boating membership fees to cover the costs.
If you paid a small fee to Derelict Vessel Funds or something similar, that's where your money is going: to clean up for some other owner's mess. However, commercial and former military vessels have also become derelict, and the removal of those vessels is more costly (with less money set aside to pay for it).
The more vessels that have been sunk, the more money out of responsible boaters' and nature conversation organizations' pockets.
But removing these vessels needs to be done to provide safe, navigable waterways for other boaters. Abandoning a vessel and all of her resources poses a risk for marine life, the waters and natural resources it sits near, and other boaters.
Think about all of the chemicals and oil that you keep onboard to power or clean your boat. Now imagine all of those chemicals and oil sinking into the water. Abandoned nets and gear can also cause damage to fish and other marine life.
Another problem with derelict or sunken ships is the navigation hazards they become for other boaters. Sunken vessels are a navigational obstruction, but other boat owners may not always be aware of the shipwreck's presence. Hitting or trying to avoid these shipwrecks could cause a boating accident and do even more damage to either vessel.
A Derelict Boat Caused My Boating Accident: Do I Need a Lawyer?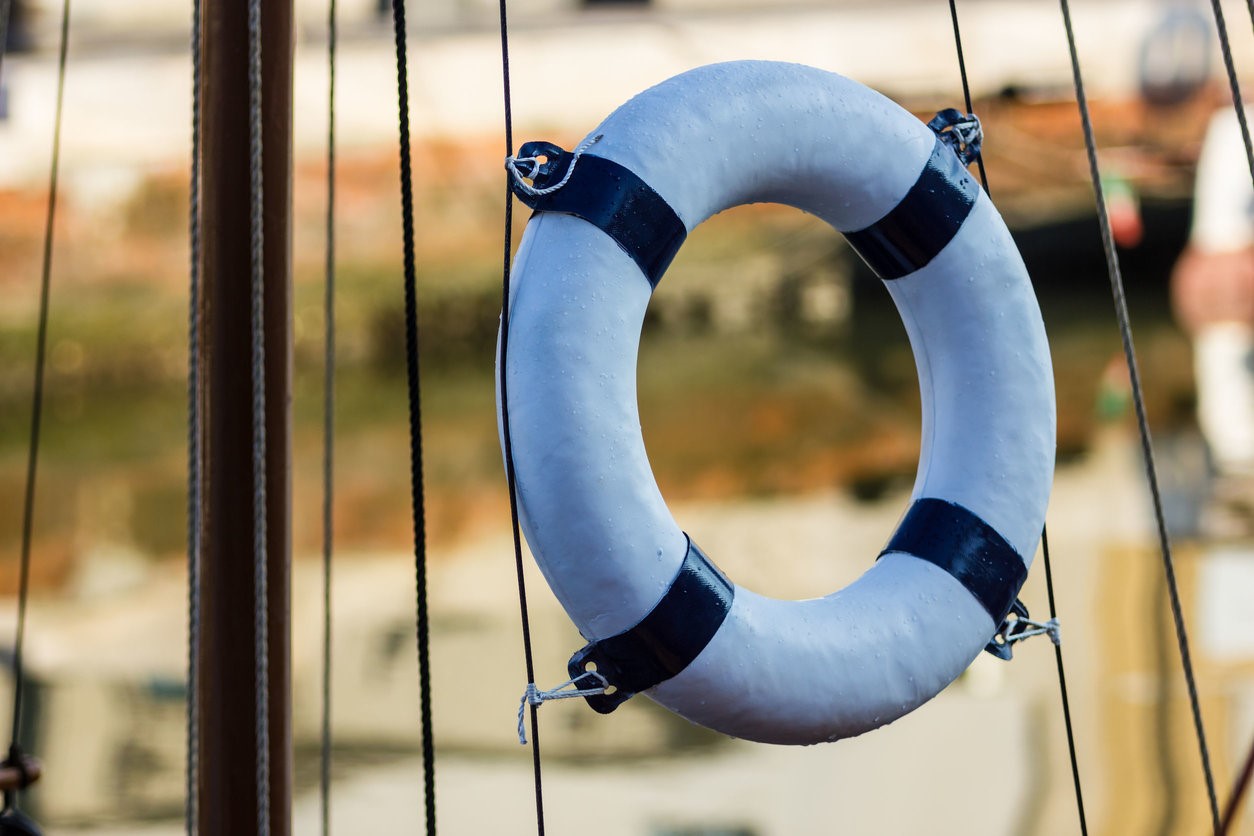 If you have been the victim of a boating accident due to a derelict vessel, you may be entitled to compensation from the owners of the derelict vessel or the organization in charge of keeping waterways safe and free of pollution.
For more information on how you can recover the losses from any type of boating accident or accident on the water, contact a Florida personal injury lawyer.
About the Author:
Jeffrey Braxton is a trial lawyer in Fort Lauderdale who has devoted his 22-year career to the practice of personal injury law. As lead trial attorney for The Injury Law Firm of South Florida, Jeff has litigated thousands of cases and is a member of the Million Dollar Advocates Forum, an exclusive group of attorneys who have resolved cases in excess of one million dollars.