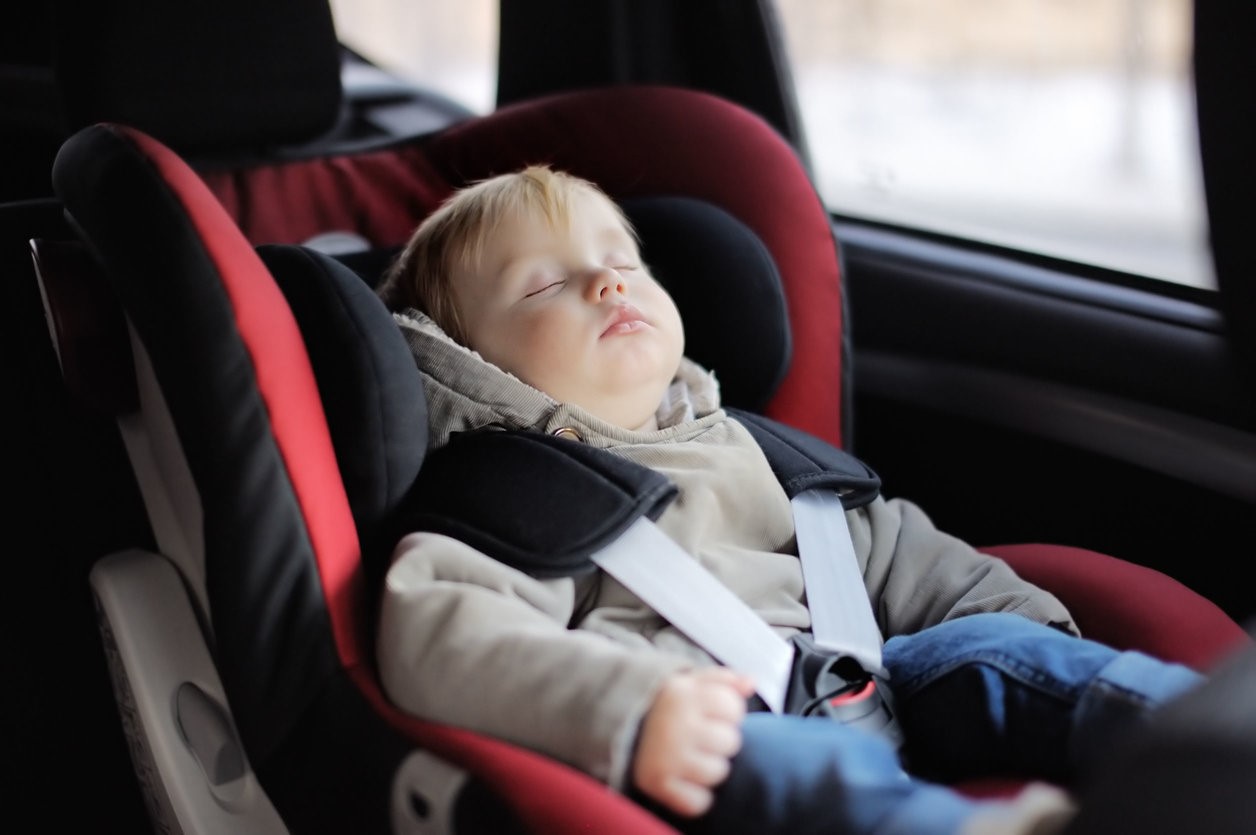 When you become a parent, every little decision regarding your child's safety and development can become a hot debate. We're not going to tell you how to raise your child, but we do have one piece of advice backed up with statistics from the AAP and NHTSA.
When you are driving with your child, the safest place for them to sit is in the rear of the car, behind an unoccupied front seat. That's a pretty specific location, so let's break down the reason why they say this is safest place for a child to sit.
Why Unoccupied?
If a child is placed behind an occupied front seat, there is an increased risk that the child will be injured (or die) from rear-impact collisions. If a car is driving at 30 miles per hour or faster, an auto accident can force a passenger rearward, causing a rear-impact collision.
Since the 1990s, over 900 children have died from these collisions. Sitting behind an unoccupied seat will reduce this risk. If both seats are occupied, then it is suggested that the child sit behind the lighter parent or passenger.
Why a Rear Seat?
Whether your child is in a proper safety seat or they've outgrown them and can ride in the car without one, it's best not to keep them in the front seat. Why? Airbags can be dangerous.
This may sound silly – or even downright wrong. After all, airbags are designed for our safety in an accident, right?
But airbags were not designed for the safety of children. They were designed to keep adults safe.
Because of this, the impact and size of airbags can do more harm than good where kids are concerned. Children exposed to airbags are twice as likely to be seriously injured in a crash. On top of that, dangerous chemicals used in airbags can also cause problems if your child's small lungs breathe them in. And then, of course, you have situations like the one currently going on with the Takata airbags, where a defect is causing problems for people of all ages and sizes.
If You Have a Middle Seat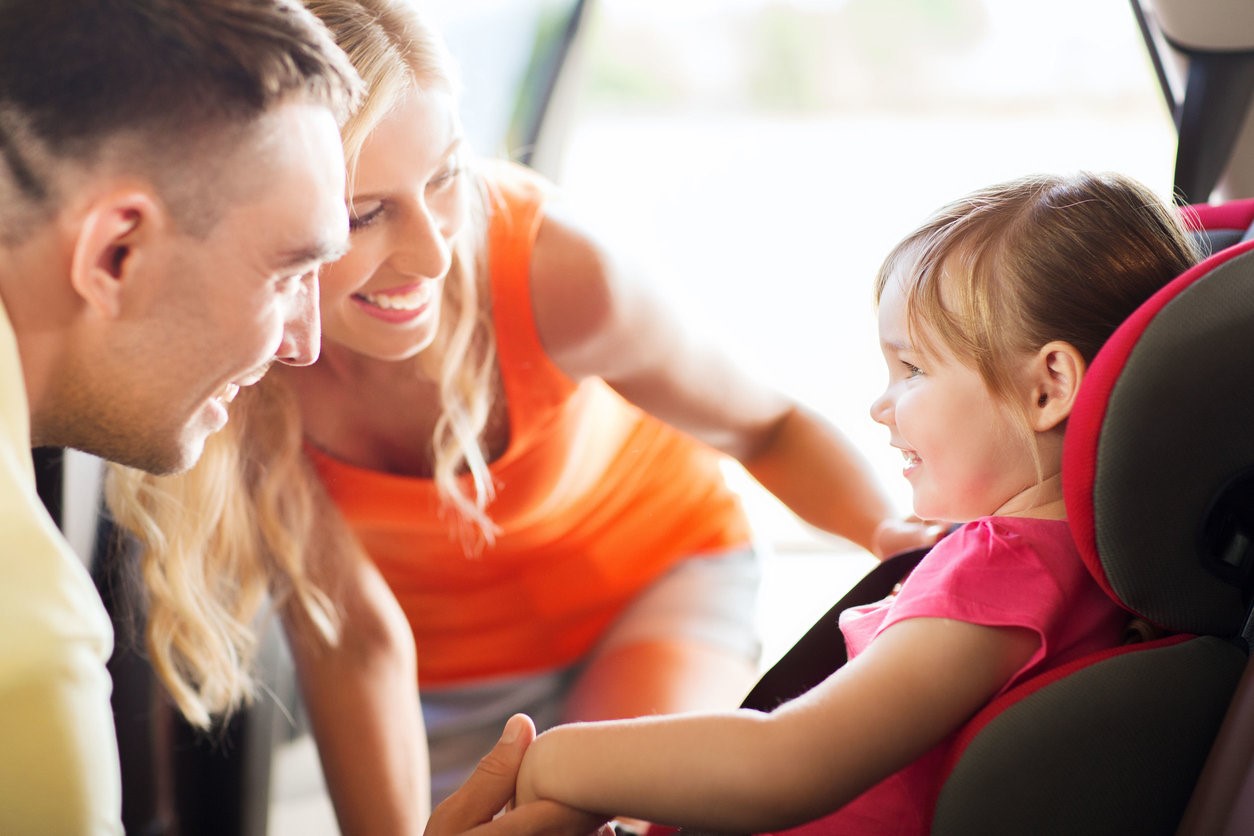 You may have to put your child behind a passenger if your car is small and only has space for two seats in the rear row. However, if you have a wider car and there are three spaces for seats, consider putting your child in the middle seat.
There is a 43% lower risk of injury when you place your child in the middle seat rather than in a widow seat, and this applies to children of all ages. These statistics, however, only apply when the middle seat has a full 3-point seat belt or the child is in their proper car seat. If this is not the case, it's best to keep your children in a window seat.
If Your Child Requires a Car Seat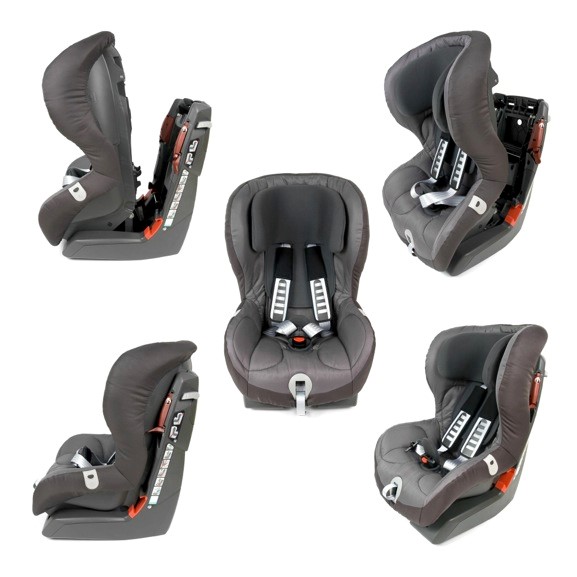 It can be frustrating (and expensive) to keep replacing your child's safety seat as they grow, but it could end up saving their life. Take this time to refresh your memory on the types of safety seats required for children of different ages.
Infant Car Seats: From your child's first car ride until the time they are between 40-50 pounds, you will have to use a rear-facing car seat. Infant car seats can only be installed this way, and are often designed with a carrier that buckles into a base that stays in your car. Your child should remain in this seat until the top of their head reaches within an inch of the carrier, or they exceed the carrier's recommended weight.
Convertible and Forward-Facing Seats: At the latest, you should transition your child to a convertible seat when they turn 1. These seats will allow you to keep your child in a rear-facing seat for longer (the age of 2 or 3 is commonly recommended, but weight is always your best guide). If you want to save money, find a convertible seat that allows for a safe install as a front-facing or rear-facing seat. When your kids are big enough, you can turn the seat around.
Booster Seat: From the time your child outgrows your forward-facing car seat until the age of 12, you should keep them in a booster seat. This will ensure that they are fitting into a seat belt properly (that the shoulder belt sits on the shoulder rather than across the neck, and that the lap belt fits along the upper thighs instead of the stomach). Once your child can sit on their own wearing a seat belt properly, a booster seat will not be needed.
For more detailed information on the recommended safety seats for your child, check out this handy chart.
These tips will keep your child as safe as possible during an auto accident, but that doesn't mean that they will necessarily prevent all injuries. If you do get in an accident and your child is hurt, contact a personal injury lawyer immediately to review the injuries go over your options.
About the Author:
Jeffrey Braxton is a trial lawyer in Fort Lauderdale who has devoted his 22-year career to the practice of personal injury law. As lead trial attorney for The South Florida Injury Law Firm, Jeff has litigated thousands of cases and is a member of the Million Dollar Advocates Forum, an exclusive group of attorneys who have resolved cases in excess of one million dollars.