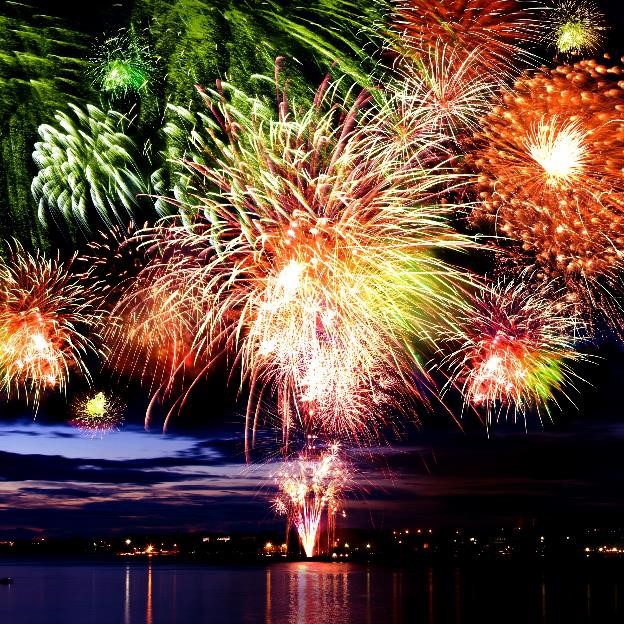 The July 4th weekend is right around the corner here in Florida, and that means a fun, extended weekend for many American families. As you gather together to enjoy barbecue, play in the water, and shoot off fireworks, though, remember that you can't completely let your guard down.
Watch out for these five most common accidents that often happen on our nation's birthday.
Potential Accidents You Need to Be Aware of on July 4th
Car crashes
You may be surprised to learn that Independence Day is one of the most dangerous driving days of the year. According to a report issued by the National Safety Council, over 400 deaths and almost 50,000 injuries will occur in car accidents this fourth of July. This is due to more cars on the road during a holiday weekend, more drunk driving incidents, and more accidents involving distracted teenage drivers.
How can you stay safer on the road this 4th of July? Slow down, pay closer attention, put your phone down, and be sure to buckle up. Also, if you're going to drink, assign a designated driver – and definitely don't drive if you're sleep-deprived.
Cooking fires
Did you know that this is the most common insurance claim filed for July 4 incidents?
If you think about it, it's not that surprising. Since so many people fire up the grill or smoker on this holiday, more fires get out of control, which means that these types of insurance claims go up.
In 2015, the U.S. Fire Administration estimated $77 million in damages for July 4-5. Other cooking fire hazards arise from bonfires, charcoal ashes, and open fires that spread out of the designated areas. Children are also injured in cooking fires every July 4th weekend.
To prevent cooking fires:
Never leave the fire unattended.
Have a bucket of water or a fire extinguisher nearby at all times.
Keep the grill set at the lowest necessary setting for cooking.
Inspect and clean your grill or smoker thoroughly before firing up.
Remember to turn off your propane or electric grill when you're finished.
Boating accidents
As many people take to the water on the holiday weekend – especially here in Florida – the potential for boating accidents increases. Every year more than 8,000 boating accidents occur on the fourth of July. Reasons for boating accidents include not paying attention while operating the boat, speeding, faulty machinery, violating the rules of navigation, inexperience, and boating while intoxicated.
To keep yourself and your family safe on the water, make sure all flotation devices are on board and perform a thorough inspection. Then, make sure that an experienced, designated driver is in command of the boat. If you practice good boating etiquette, everyone will be better able to relax and enjoy themselves.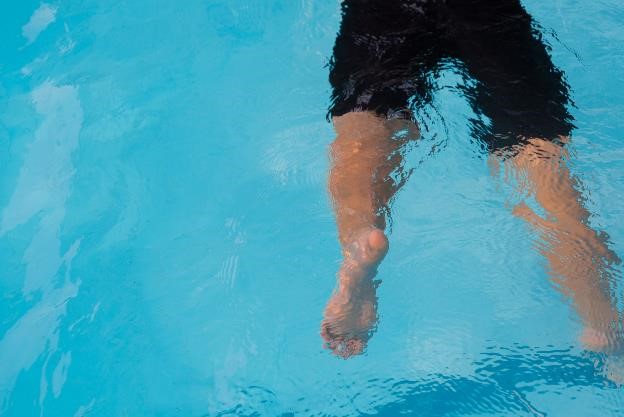 Pool Accidents
Many people gather around the pool to celebrate Independence Day, which can cause injuries to spike during the busy weekend. Take care to follow safety precautions around the pool this year. Provide close supervision of children, clear the pool area of tripping and slipping hazards, and avoid the use of alcohol near the pool. Pool accidents are largely preventable, so vigilance is the key to prevention.
Injuries from Fireworks
Almost everyone enjoys fireworks on July 4, but fireworks are a top source of injuries during the holiday. Most injuries occur from faulty or hazardous personal use. The U.S. Fire Administration reports that every year, between 8,000 and 9,000 Americans require emergency room treatment for injuries related to fireworks.
Obviously, fireworks can cause severe burns. A simple sparkler can reach up to 2,000 degrees, which has the potential to create third-degree burns. Many victims of fireworks burns are children, who are not experienced or coordinated enough to handle fireworks properly.
Eye injury is another common problem caused by fireworks. This often happens if someone leans down to inspect a lit firework that isn't responding. Injuries to the eye can occur if foreign particles from the firework enter the eye, causing damage or even blindness.
Hearing loss is another problem fireworks can create. Some of the larger fireworks can produce explosions that range from 110 to 120 decibels, which is loud enough to cause ringing in the ears for days or sometimes permanent hearing loss.
When it comes to other areas of the body, the most common areas for fireworks-related injuries are the torso, legs, feet, arms, hands, and head.
How do you avoid a trip to the emergency room this Independence Day? According to the National Council on Fireworks Safety, you can follow several guidelines for greater safety. These include designating an area for fireworks, keeping a water supply close at hand, and disposing of fireworks properly.
With these tips in mind, we hope you'll be able to enjoy a safer and happier Independence Day. If, however, you or someone you love is injured due to the negligence of another this holiday, do not hesitate to reach out to our office.