People in all different types of professions make mistakes, but when it comes to your doctor or other health care professionals, mistakes can be especially serious.
That's why we have medical malpractice laws. In the event that a medical professional is negligent, you have the ability to hold them accountable for their improper actions and receive compensation for any damages that you incur.
Until recently, our state had a $500,000 cap (which includes pain and suffering) on the amount of non-economic damages a plaintiff could receive from a medical malpractice suit. If the injuries were catastrophic, the cap increased to $1 million.
At the beginning of June, though, the Florida Supreme Court ruled that the 2003 caps were unconstitutional, arbitrary, and unfair to those who were severely injured by a doctor's mistake.
Now that we know there are no longer damage caps when it comes to medical malpractice lawsuits, let's understand how medical malpractice suits work here in Florida.
What Is Medical Malpractice?
When you see a doctor or other healthcare professional, you expect them to give you the best possible care for your medical issue. This is called the standard of care.
According to our statutes, the standard of care is the "level of care, skill, and treatment, which, in light of all relevant surrounding circumstances, is recognized as acceptable and appropriate by reasonably prudent similar health care providers. "
If a medical professional, however, is negligent and doesn't provide you, as a patient, that standard of care, then they have committed medical malpractice.
When Can I File a Malpractice Lawsuit?
When it comes to personal injury lawsuits, you need to act in a timely manner due to our statute of limitations. This means that you only have a certain period of time to file a lawsuit. If you do not file a lawsuit within the statute of limitations, you will not be able to receive compensation.
Here in Florida, you have two years from when you knew or should have known that an injury occurred, and that the cause was most likely due to medical malpractice.
Our state also has something called a statute of repose when it comes to malpractice suits. The statute of repose says that a medical professional can't be sued for medical malpractice more than four years after the malpractice incident occurs.
So it's important that as soon as you realize you have been the victim of medical malpractice, you consider filing a lawsuit.
What Kind of Damages Can I Receive?
The damages awarded to an injured person are intended to help them compensate for their lost income, medical expenses, and pain and suffering.
There are two types of damages: non-economic damages and punitive damages. Non-economic damages, as mentioned above, compensate for pain and suffering, and there is no longer a cap on how much a plaintiff can be awarded.
If the medical professional intended to purposefully cause serious harm, a jury might also award punitive damages – damages that are intended to punish the wrongdoing.
How Do I Know If I Have a Medical Malpractice Lawsuit?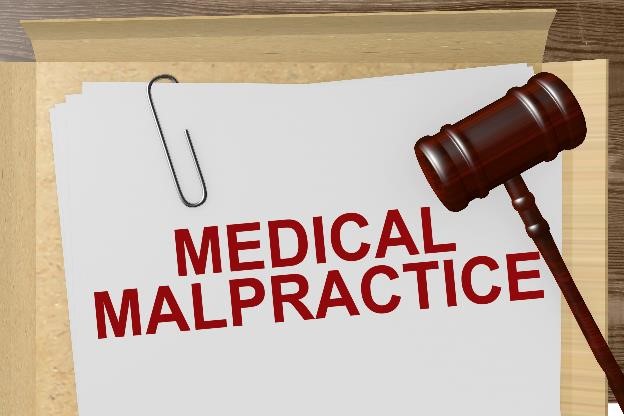 If you believe you are the victim of medical malpractice, it's in your best interest to reach out to an experienced Florida medical malpractice attorney right away. A skilled attorney with proven results will be able to listen to the facts of your case and determine the best way to proceed to ensure you receive justice and the compensation you deserve for your injuries.
About the Author:
Jeffrey Braxton is a trial lawyer in Fort Lauderdale who has devoted his career to the practice of personal injury law. As lead trial attorney for The South Florida Injury Law Firm, Jeff has litigated thousands of cases and is a member of the Million Dollar Advocates Forum, an exclusive group of attorneys who have resolved cases in excess of one million dollars.