No one plans for an injury, but sometimes accidents happen. And an injury, depending how severe, can put you out of commission for a while, affecting all aspects of your life.
That's why it's important to be prepared – especially if get injured while you're on the job. If you are hurt at work, you want to make sure you handle everything properly in order to ensure you receive any Workers' Compensation benefits you may be entitled to.
So let's look at what steps you should take in the event you're injured at work.
Tell your employer immediately. You are required to report a work accident or job-related injury within 30 days of your knowledge of the accident or injury. After you tell your employer about the incident, ask what doctor you can see. Since your employer is responsible for providing medical treatment, you are only allowed to see a doctor authorized by your insurance company or your employer.
If your injury is an emergency and your employer isn't available to tell you where to go for medical treatment, go to the closest emergency room and tell your employer as soon as possible.
Report the accident to the insurance company. You or your employer will have to report the accident to your insurance company. Usually within 24 hours after an accident has been reported, an insurance claim adjuster will call you to explain your rights and obligations.
A few days later, you will receive a brochure and a Notification Letter that explains the services provided by the Employee Assistance Office of the Division of Workers' Compensation. You may also receive:
A copy of your accident report – check to make sure it's correct
A fraud statement that needs to be read and signed
A medical records release that also needs to be signed
Medical mileage reimbursement forms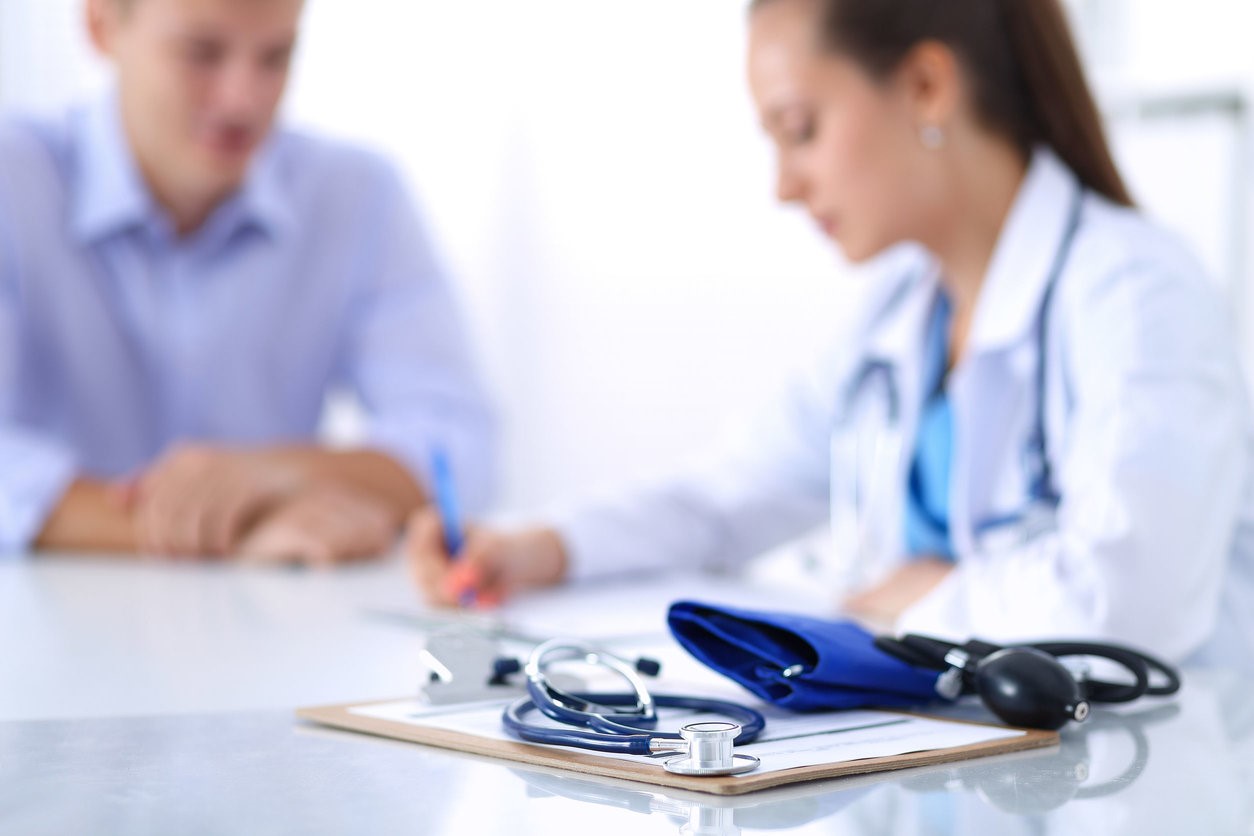 Go to a doctor. If it's not an emergency, make a doctor's appointment and give the doctor a full description of how you were injured. Answer all of the doctor's questions, discuss if the injury is work-related, and then find out if you are able to work or not. Make sure you keep and attend all appointments so your benefits won't get suspended.
Talk to your employer after seeing a doctor. Discuss what the doctor said about what work you can and can't do and give your employer your doctor's note. Ask your employer if they have work that you are able to do. If they do, find out when you need to report. If they don't, have them contact you when appropriate work is available.
Also, contact your insurance company to let them know what the doctor said about your injuries as well as your work status.
At this point, your insurance company will assess your claim and determine if you're entitled to any benefits. Benefits could include:
Indemnity benefits: Money that can partly replace what you were unable to take home after the accident if you can't work for more than 7 days.
Temporary total disability: If you are unable to work at all.
Temporary partial disability: If you can return to work, but you can't earn the same wages.
Impairment benefits: If you are permanently impaired once your doctor says you are at Maximum Medical Improvement.
The entire process can be stressful and overwhelming, but it's necessary if you want to be compensated for your injuries. If at any point you have a dispute with your employer, the insurance company, or simply want to make sure you are receiving your due benefits, contact an experienced Florida workers' compensation attorney to protect your rights.
About the Author:
Jeffrey Braxton is a trial lawyer in Fort Lauderdale who has devoted his 22-year career to the practice of personal injury law. As lead trial attorney for The South Florida Injury Law Firm, Jeff has litigated thousands of cases and is a member of the Million Dollar Advocates Forum, an exclusive group of attorneys who have resolved cases in excess of one million dollars.