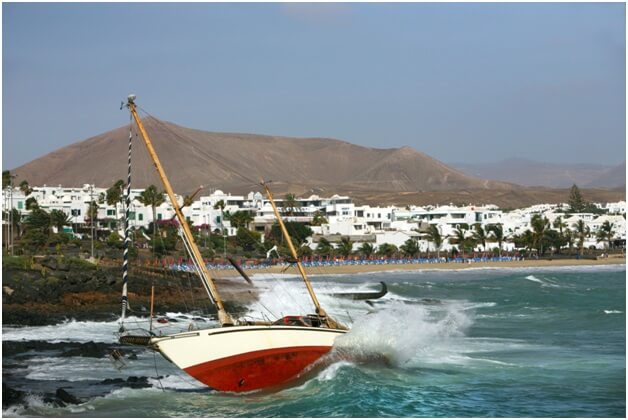 Florida's summer is well underway, and the hot weather is a perfect excuse to get out on the water. With close to 900,000 registered vessels in the state, chances are that you or someone you know owns a boat and is planning to use it this season. Getting out on a lake or the ocean can be a great way to spend some time with friends or family, as long as you take some safety precautions to keep yourself and everyone else on the boat safe. Unfortunately, boat owners fail to take precautions and end up injuring themselves or others far too often. In 2013 alone, there were 420 reported boating injuries and 62 reported boating fatalities in Florida. In fact, we hold the dubious title of State with the Most Annual Boating Accidents, coming in well ahead of other coastal states such as California and Texas. So what's causing these boating accidents in our state? Here's a look at just a few of the most common causes:
1. Inexperienced Boat Operators
Florida isn't particularly strict when it comes to requirements for operating a personal watercraft. You have to be over the age of 14, and if you were born on or after January 1, 1988, you have to pass a boating safety education class, but that's about the extent of it. This means that many boat operators lack experience and confidence when it comes to navigating waterways, and their lack of expertise can be particularly dangerous during the warm season, when lots of other boaters set sail. If you want to rent or buy a boat and have limited experience operating one, keep in mind that you can still choose to take a boat education class even if it isn't legally required. It's also a good idea to make sure any passengers you plan to take with you are familiar with boat safety rules.
2. Mechanical Failure
If you own and operate a boat, it's your responsibility to perform routine maintenance checks to ensure everything is working before you take it out on the water. When boat owners or rental companies fail to properly inspect vessels, their negligence can result in serious accidents. To ensure safe, worry-free sailing, regularly check the engine, steering, rescue capacity, communication system, and navigational lights (if there's any chance you'll be out after dark). If you're not experienced with boat maintenance, take your vessel to a professional. This is a situation where attempting to limit expenses by skipping the maintenance can cost you dearly. Companies that rent boats have a duty of care to their customers and should be performing regular maintenance checks on all their vessels; however, you should still ask the boating company if the boat you're renting has recently been inspected. If the boating company assures you that the boat will function perfectly and you later experience a mechanical failure that endangers you and your passengers, you should speak with a boating accident lawyer as soon as possible.
3. Weather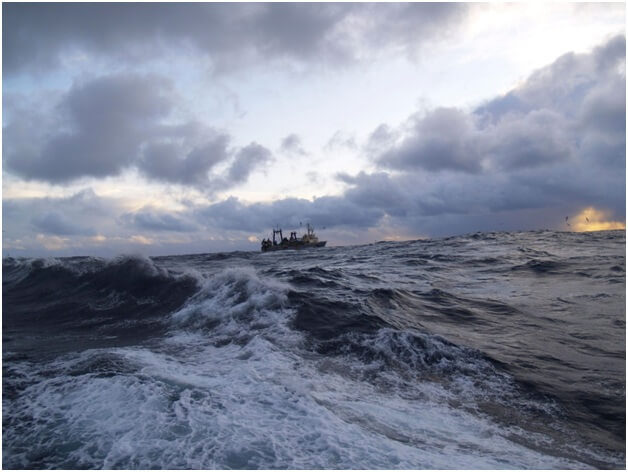 The weather can change quickly in Florida, and even if the skies look clear when you head out, you may find yourself unexpectedly facing torrential rain or high winds. Inclement weather may be too difficult for a boat operator or even a particular type of vessel to handle, leading to accidents such as a boat capsizing or even sinking. As a boat operator, you should always check the weather forecast in the morning before you head out. If there's a chance of rain, high winds, or rough seas (for people boating in the ocean), don't take your boat out. In case the forecast does look good, you should still check your safety equipment ahead of time and be prepared for sudden weather changes.
4. Alcohol
While it might be tempting to crack open a beer or two while you're out on a boat, you need to stay sober if you're the driver. The use of alcohol is the single biggest cause of boating accidents, accounting for a third of recreational boating fatalities. Just like driving under the influence, drinking and operating a boat is illegal under federal law. Sadly, not everyone recognizes the risks of operating a boat while drinking—or they assume that they'll be fine since there's "less to run into" on water than on roads. However, there are still other boats, jet skis, swimmers, docks, and other obstacles that an impaired boat driver can hit. Drunk boat operators and drunk passengers are also at increased risk for falling overboard and being unable to get the assistance they need.