Ask anyone to come up with a list of their least favorite things, and "traffic" is likely to rank highly—perhaps just behind "tax season" and a few spots higher than "paper cuts."
Few drivers will argue that the congested roadways in Florida aren't frustrating, inconvenient, and stressful. But did you know that heavy traffic can also be very dangerous?
In heavy traffic, it's common for drivers to lose their patience and begin to drive recklessly. Even if you manage to keep your cool in traffic, the reckless drivers around you may jeopardize your safety. Frustrated drivers are far more likely to change lanes quickly and carelessly, ignore warning signals, and disregard the rights of other drivers. Reckless drivers frequently drive too close to other vehicles, or drive in bicycle lanes and on road shoulders in an exasperated attempt to get to their destination quicker.
When there are reckless or aggressive drivers on congested roadways, the likelihood of serious auto accidents increases. That's why it can be a good idea for both your schedule and safety to avoid traffic whenever possible.
Here's the good news: today, there are a variety of mobile phone apps specifically designed to help drivers avoid traffic and plan safer, faster commutes. Below, we've listed apps that will help you get from point A to point B without hitting heavy traffic or falling victim to an auto accident.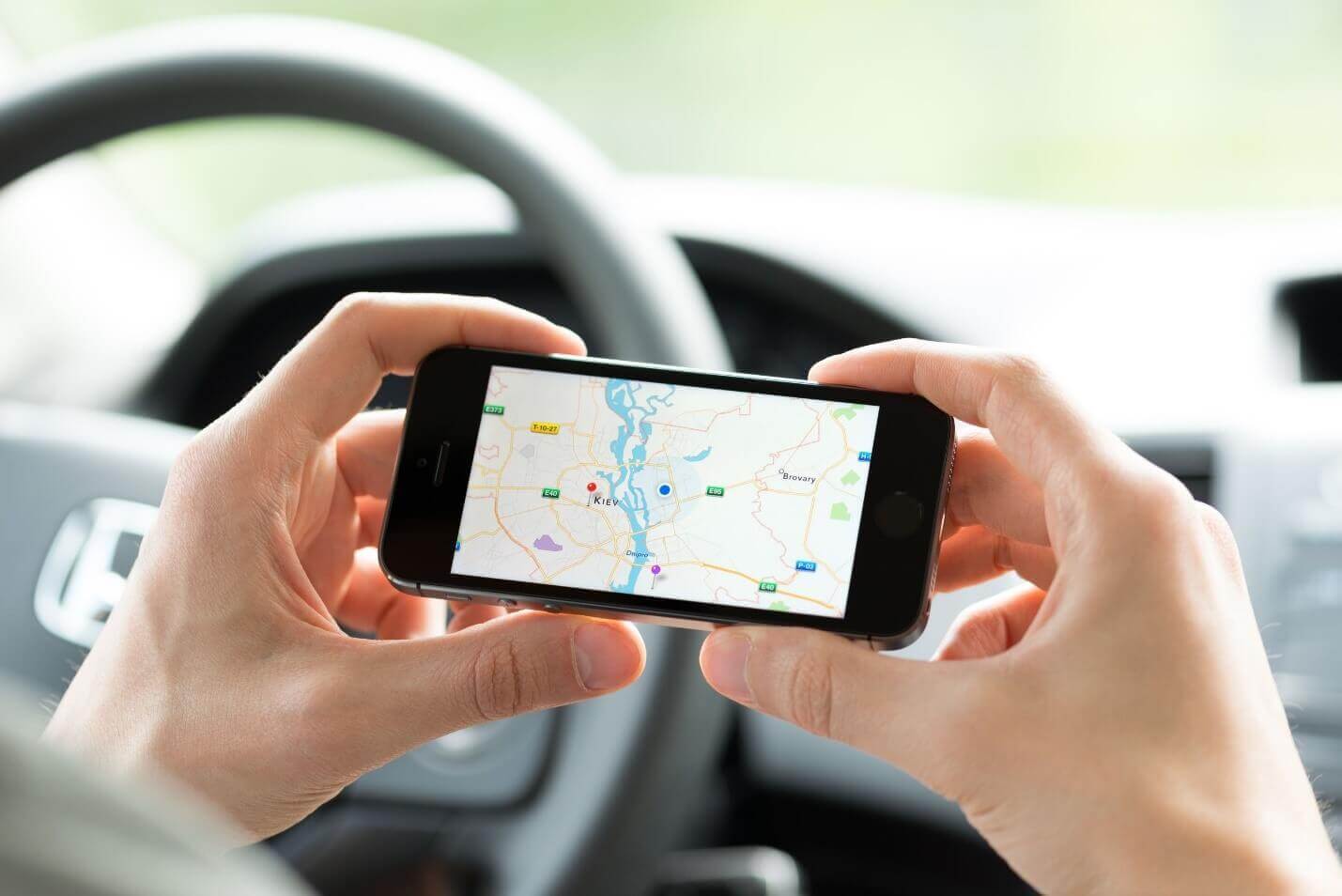 Waze Social GPS, Maps & Traffic. Waze is a community-based traffic and navigation app, which displays real-time traffic information provided by other users nearby. Users can update the app with useful information and alerts on road conditions, including info on hazards, gas prices, police check points, and accidents.
Price: Free
iTraffic. The iTraffic app provides drivers with highly accurate, up-to-date traffic information on their iPhones. The app automatically generates the best routes to take based on live traffic conditions, constantly updating routes to avoid any jams that occur while you are on your journey.
Price: $1.99
PD Maps Worldwide Edition. This straightforward app provides a turn-by-turn map navigation system using maps from eight different providers, including Google Maps, Yahoo! Local, and Microsoft Bing Maps. You can see real-time traffic information, and easily route and re-route your journey with the touch of a button.
Price: Free
Beat the Traffic. Beat the Traffic can help you plan a speedier route with real-time information on traffic, accidents, and other potential driving problems personalized to your route.
Price: Free
Traffic Updates. With Traffic Updates, you are able to see delays in traffic and other updates on an interactive map. You can also see different travel times and estimated delays for various routes.
Price: $.99
MyLiveTraffic. This is a collaborative app that uses real-time reports of traffic congestion across the world. The app displays visual information on route congestion overlays, warnings, and other important alerts.
Price: $1.99
Of course, it's important to remember to access apps and plan routes before starting your drive, and refrain from using your cellphone while on the road. Cellphone usage on the highways can actually cause traffic jams, in addition to increasing the likelihood of serious, fatal accidents.
When used at the proper times, traffic apps can help you plan a safer, speedier, and smoother route. But if you do find yourself victimized in a serious auto accident caused by a reckless driver in a traffic jam, you should call a Florida accident attorney. With the help of an attorney, you can hold reckless drivers accountable for the accident, and obtain compensation for medical bills and other costs related to recovery.