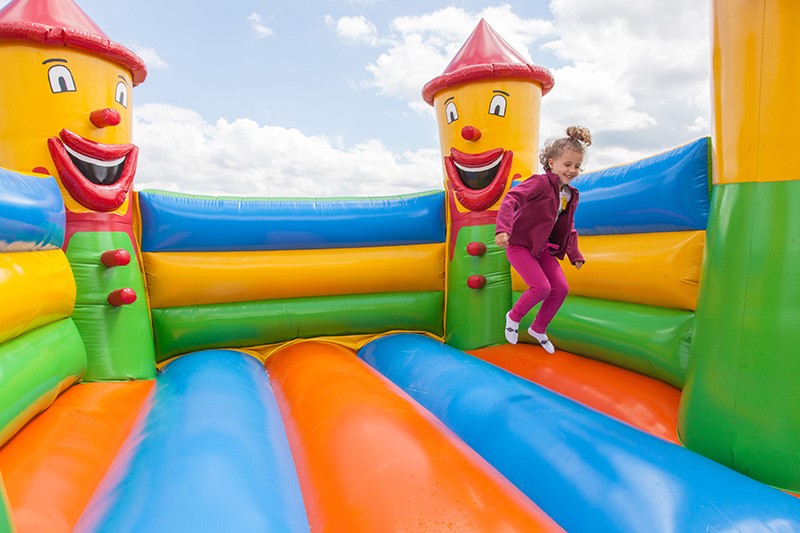 Bounce houses have long been a staple at birthday parties, fairs, amusement parks, picnics, and other community events. After all, few things are more fun for children than bouncing around on a big inflatable toy. But while bounce houses are generally seen as a safe form of entertainment for kids, emergency room statistics show a different story.
In 2012, more than 18,800 injuries caused by bounce houses, moon houses, and inflatable amusements were reported by the Consumer Product Safety Commission. That number is three times the number of bounce house injuries reported in 2006.
Of these injuries, two-thirds involved arms and legs, while 15 percent involved the head or face. Nine out of 10 people injured in bounce houses were 14 years old or younger. In 2012, the Los Angeles Times reported that a child is hurt every 46 minutes in a bounce house.
These statistics not only highlight the variety of risks associated with bounce houses, but also chronicle the rise of bounce house injuries among children.
What can you do?
How to Prevent Bounce House Injuries
If you're planning to have a bounce house at a party or allow your child to go into a bounce house somewhere, here are some tips to prevent bounce house injuries.
Make sure an adult who is trained on safe bounce house use is present.
Bounce houses are safest when there is only one child on them at a time. If there will be more than one child in a bounce house, make sure the children are about the same age and size.
Have children remove their shoes, glasses, jewelry, and any other sharp objects they may be carrying.
Prohibit rough play, tumbling, wrestling, or flips.
Instruct children to stay away from the entrance or exit while bouncing inside.
If the bounce house starts to deflate, immediately stop play and have anyone inside carefully exit the bounce house.
How to Set Up a Bounce House
The proper setup of a bounce house is mandatory for children to be able to enjoy the bounce house safely. Here are some general guidelines for the safe setup of a bounce house:
Make sure the bounce house is placed on a flat surface.
Remove all rocks, sticks, or objects like sprinkler heads sticking up from the ground where the bounce house will be placed.
Put the bounce house in a place where there is plenty of open space around all sides.
Do not put a bounce house near tree branches or power lines.
If the bounce house will be on a hard surface, provide a soft surface around the entrance or exit of the bounce house.
Check the weather for wind. Most manufacturers recommend removing children from bounce houses or deflating them when winds are 20-25 miles per hour or higher.
What if My Child Gets Injured in a Bounce House?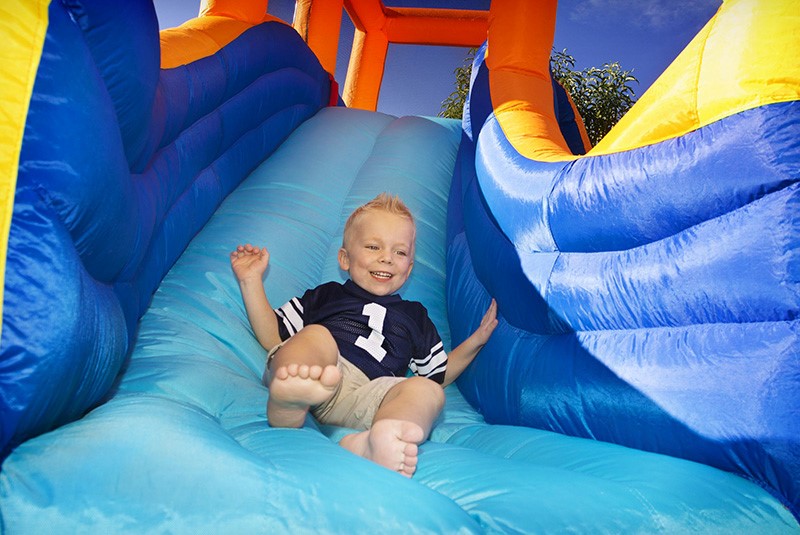 If your child gets injured in a bounce house, the first thing you need to do is get them medical attention as soon as possible.
Once you have gotten them the help they need, it is important to document the scene of the accident and take pictures as evidence. Bounce house injuries can be incredibly dangerous, debilitating, and expensive, and you should not have to pay for someone else's mistake – get in contact with a Florida personal injury attorney who has a successful track record in these kinds of cases.
Several parties could potentially be held liable for bounce house injuries, including the operator of the bounce house, the person who rented the bounce house, the business that leased the bounce house to the renter, or the bounce house installer.
Many bounce houses require a waiver to be signed before being able to use or play in the bounce house. If you sign a waiver before entering the bounce house, you are accepting the risk associated with bouncing – but you are not accepting the risk associated with a negligent act. If your child is injured due to negligent maintenance, set up, or management, filing a lawsuit may be the only way to get fair and just compensation to help them recover.
About the Author:
Jeffrey Braxton is a trial lawyer in Fort Lauderdale who has devoted his 22-year career to the practice of personal injury law. As lead trial attorney for The South Florida Injury Law Firm, Jeff has litigated thousands of cases and is a member of the Million Dollar Advocates Forum, an exclusive group of attorneys who have resolved cases in excess of one million dollars.