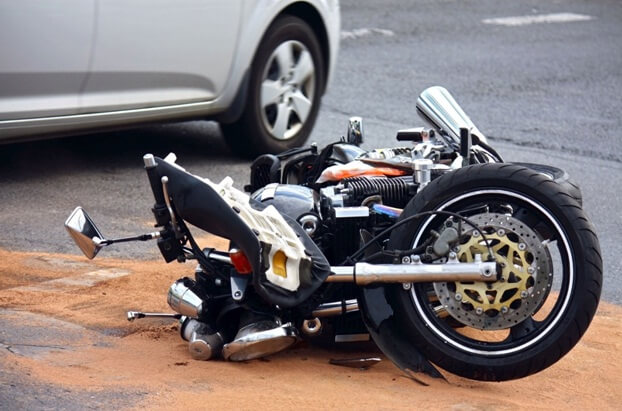 Motorcycles represent power, freedom, and rebellion. More so than with cars, there's a feeling that you can just hop on your motorcycle and escape from the world, and the fact that they don't have things like doors or roofs can make you feel more connected to nature and the road.
Unfortunately, many riders end up literally more connected to that road when they're involved in a crash because of those very things they love. No doors and no roof may mean that you get to feel the wind in your face, but it also means far less protection.
Exactly how dangerous are motorcycles? When you compare the number of crashes to cars that travel the same number of miles, someone riding a motorcycle is 30 times more likely to have an accident.
That's an amazing statistic, but perhaps even more telling is the fact that 80 percent of all motorcycle crashes cause injury or death to the operator. If you crash while riding your motorcycle, you're going to get hurt – and possibly worse.
So, what exactly can you expect to be dealing with after your crash? Some of the most common types of injuries include:
Road rash
This is a rather delicate name for something that can be deadly serious. What is road rash? Well, unlike car drivers and passengers, bikers almost always get thrown from their vehicle in a crash. This tends to mean landing on the road and often skidding or rolling a good distance before coming to a stop. If you aren't wearing good, strong protective clothing, it's likely that your skin is going to scrape across that road, and you're going to have some damage. Mild cases might just mean a few red marks, but some riders have been known to lose entire patches of skin from road rash.
Broken bones
If you're getting thrown from a motorcycle doing 60 mph on a highway, it stands to reason that there's going to be a hard impact and you might suffer a fracture or two. Riders involved in accidents frequently end up with broken legs or arms, hip and pelvic fractures, cracked ribs, and so on. Severe breaks may poke through the skin and cause lasting damage that's difficult to repair, including nerve damage. According to the CDC, riders are most likely to hurt their legs and feet, followed by the next group of injuries we'll cover.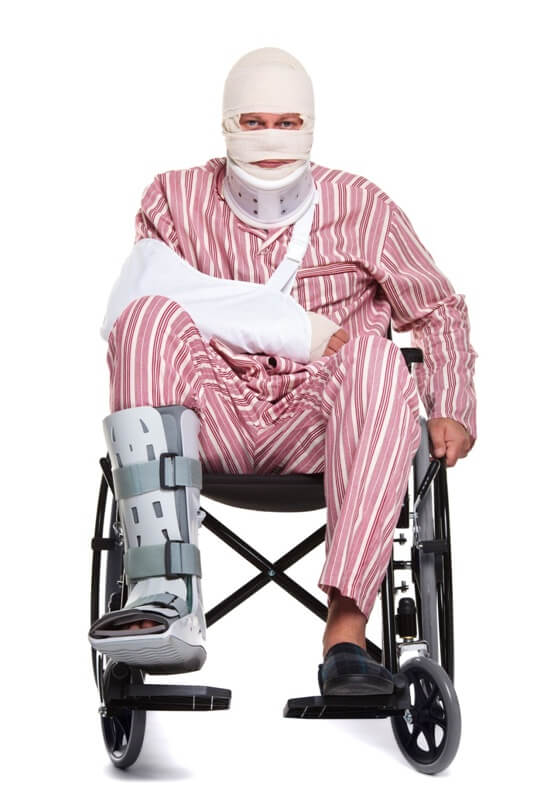 Head injury
Anyone who's ever ridden a bike knows the mantra: helmets save lives. It may seem cliché or even annoying in its pervasiveness, but the statistics show that it really is true. Roughly a third of all deaths resulting from motorcycle accidents could be prevented if the rider was wearing a helmet. What does that mean in real numbers? Well, in 2008 alone,almost 2,000 riders had their lives saved because they were wearing a helmet. And that doesn't even factor in the number of people protected from severe injury by helmets, because many riders who sustain head injuries and live end up with brain damage.
An experienced motorcycle accident attorney will tell you that in some ways, spine damage may be even worse because there's little that you can do to protect against it – there's no "helmet" for your back, and landing on it in the wrong way can lead to serious nerve damage or even paralysis.
How Do You Prevent These Injuries?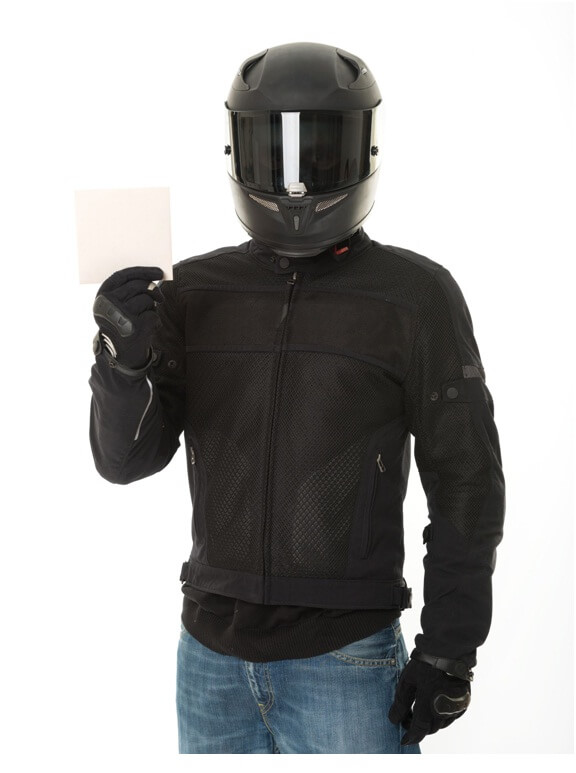 Drive safe. Though there will always be events out of your control, studies show that 43% of all motorcycle accidents involve alcohol. Never, ever get on your ride after drinking, and always follow safe practices on the road, such as obeying speed limits and street signs, using your turning signals, and riding with others so that it's easier for other drivers to see you.