Everyone knows not to drive drunk, and it's no different for motorcyclists– except that the nature of their vehicle puts them at even higher risk of injury or death because it requires more coordination to operate,and there's far less protecting riders than those driving cars. Unfortunately, these facts don't seem to have sunk in with many motorcyclists because the percentage of accidents and especially fatalities involving alcohol are extremely high.
In fact, the National Highway Traffic Safety Administration says,"the percentage of intoxicated motorcycle riders in fatal crashes is greater than the percentage of intoxicated drivers on our roads." Stats can be interpreted in many different ways, but this one seems pretty clear – either a higher percentage of motorcyclists choose to ride drunk when compared to car drivers or the numbers are similar, but the greater difficulty involved in operating a motorcycle leads to more accidents. Regardless of which scenario is more accurate, the resultis the same – if you ride drunk, you're more likely to get hurt or even die.
This seems like something that should be obvious, but why then are so many motorcyclists still doing it? The trend isn't a new one, either. A decade ago, Motor Cyclist Magazine reported that 45% of motorcycle fatalities in 2002 involved intoxicated riders, and when you looked at just weekends, that already high percentage skyrocketed to 62%!
You can find statistics like that all over the place, but maybe that's not enough. Perhaps the problem is that reading numbers is an abstract exercise, and riders need a personal story to connect with and "scare them straight" as it were. Steven Dennis Parrett has just such a story.
Drunk Riding Leads to Jail, Sister in Nursing Home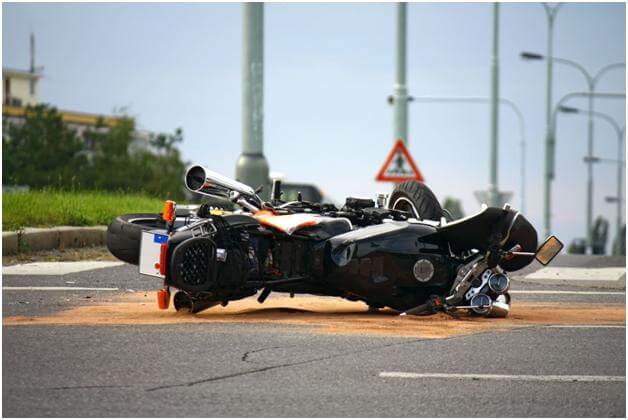 While this is certainly not true for all motorcyclists, some think of themselves as tough and adventurous – people who can get away with skirting the rules because they can handle it. There's no real way of knowing if Parrett is one of those men or if he just did something stupid, but in the end it doesn't really matter.
In July of 2011, 44-year-old Parrett was arrested by Michigan State Police after crashing his bike at around 12:30 in the morning. When they tested his blood alcohol level, it was found to be an insanely high .20, so Parrett was almost definitely in for a DUI charge. That's bad enough, but it gets a lot worse.
You see, Parrett wasn't riding alone that night. His older sister (46) was with him, and when he crashed, she was flung from the bike and landed in a ditch. Thankfully, the woman survived, so he doesn't have to live with killing his sister, but that's pretty much the only positive thing that can be said about the incident. She was still so severely injured that she now has to live in a nursing home and "remains unresponsive."
None of this had to happen, and no other vehicles were involved in the accident. Parrett was simply so drunk that he couldn't handle his bikeand it cost him and his sister dearly. You may not think that something like this could happen to you, but why take the risk in the first place? Motorcyclists are already putting themselves in more danger than regular car drivers by choosing a vehicle that doesn't offer as much protection – don't make riding harder by drinking before you get on your bike.
About the Author:
Jeffrey Braxton is a trial lawyer in Fort Lauderdale who has devoted his 22-year career to the practice of personal injury law. As lead trial attorney for The South Florida Injury Law Firm, Jeff has litigated thousands of cases and is a member of the Million Dollar Advocates Forum, an exclusive group of attorneys who have resolved cases in excess of one million dollars.