Now that Hurricane Irma has passed over Florida, residents are left with picking up the piece and getting to the hard task of recovery. For some, that may be limited to surviving until the power returns. For others, it could involve trying to fix or replace things that were lost or harmed in the storm.
Which begs the question: what kind of property damage have you sustained? What are the most common types of damage that you should watch out for? How do you deal with insurers who are giving you difficulties? Learning this information is the first step to getting you the help you need.
Irma by the Numbers (and the Weather Issues It Caused)
When Hurricane Irma made its impact on the Florida keys, it was classified as a Category 4 storm system. To reach the Category 4 threshold, a storm must have wind speeds between 131 and 155 mph with potential storm surges up to 18 feet.
But a hurricane is rarely just a hurricane, and Irma may have caused these other weather issues in your area as well:
Storm surge and storm tide. The storm surge is when water rises abnormally due to high winds. Storm tide results from both the storm surge and the abnormally high tide. If you live along the coastline, you may have been affected by the storm surge or tides.
Flooding. If your area experienced rainfall of over six inches in a short period, you likely experienced flooding that may have affected your property.
High winds. The sustained high winds and strong gusts may have caused significant property damage to your home.
Cyclones or tornadoes. If one of these hurricane spinoffs affected your property, you likely experienced a huge amount of damage.
Specific Types of Hurricane Damage to Look For
In a storm of this magnitude, your home may have experienced several common types of damage – some that you may not even notice right away. Before submitting a claim, make sure you've conducted a thorough inspection (within the limits of safety, of course).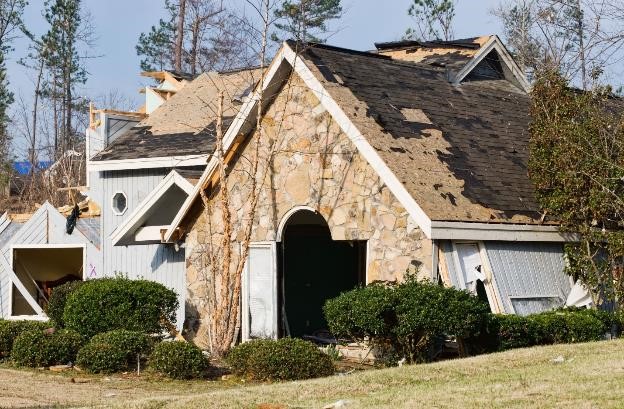 Roof damage. Even the strongest roofing systems cannot hold fast in 130-155 mph winds. Trees and flying debris may also cause roof damage. Your gutters may have been damaged due to wind or flying debris as well.
Insurance companies will consider claims based on the roof's age, whether repairs were needed, whether any previous damage occurred, and what type of coverage was purchased. If your roof was new and in good condition, your policy may grant a full replacement, or at least restore it to the condition prior to the hurricane's arrival.
Exterior damage. Your siding, windows, doors and landscaping may have been damaged by flying debris or by the storm surge, which likely caused further damage to your interior.
Interior damage. If your roof was damaged or if your windows or doors were broken or damaged, the rain and wind may have wreaked havoc in your home's interior. You may have experienced damage to your floors, walls, furniture, and belongings.
Also, don't forget that mold growth and sewage backup are serious threats after a hurricane. Both mold and sewage can present serious health concerns to you and your family, and they must be remedied as soon as possible. Check your insurance policy to see what coverage you have for mold or sewage damage.
Equipment damage. Your electrical system, heating and air conditioning system, and appliances may have been damaged in the storm. You may have experienced damage to your computers and telephone system as well. Both power surges and flooding can damage your equipment. Outside, your HVAC unit may have been struck by flying debris or flooded with water.
Loss of public utilities. You may have experienced an extended loss of power due to the hurricane. This can affect losses in your home, especially if your refrigerator or freezer begins leaking and causes more structural damage due to power loss. Consult with your insurance agent to understand what is covered by your policy.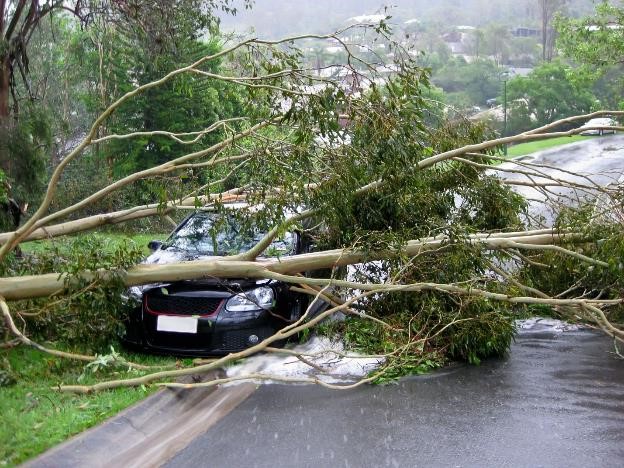 Automobile or boat damage. Your automobile or boat may have been scratched or dented by flying debris, or your windows may have been broken. Make sure to call your insurance agent immediately if your automobile or boat sustained hurricane damage.
What to Do to Take Care of Your Damages?
Take these steps to get everything owed to you under your insurance policy:
Remedy damages you find once you return to your property. Place tarps on damaged roofs. Board up broken windows. Turn off your water supply if pipes have burst. Don't let further damage occur.
Have paperwork ready to go. The insurance adjuster needs all relevant information when they arrive.
Provide accurate figures. It's important to list correct repair costs and property values. You also need an accurate inventory of personal property.
Don't throw away damaged items too soon. Leave the damages there until the insurance adjuster can make note of them.
Know your policy. It's important to know what coverage you paid for in your policy.
You have the option to hire legal counsel if your claim is denied by your insurance company. An attorney experienced in bad faith insurance claim cases can help you get the money that is owed to you under your paid policy. Call for a free consultation today to understand your rights.
About the Author:
Jeffrey Braxton is a trial lawyer in Fort Lauderdale who has devoted his career to the practice of personal injury law. As lead trial attorney for The South Florida Injury Law Firm, Jeff has litigated thousands of cases and is a member of the Million Dollar Advocates Forum, an exclusive group of attorneys who have resolved cases in excess of one million dollars.