Halloween is fun for kids and adults alike. Most of us have fond memories of trick-or-treating as children, and look forward to taking our own children out to load up on sweets. The fun for adults starts after the porch lights go out and Halloween parties begin. Unfortunately, both of these festivities increase the risk of injuries, including slips, trips, and falls.
So what causes Halloween fall injuries, and how can they be prevented? Moreover, if you are injured on someone else's property, how can you take action?
What Causes Halloween Fall Injuries?
Fall injuries are common for trick-or-treaters and partiers alike due to a number of factors, most of which are preventable.
For both young and old, costumes can significantly increase the risk of falling. Costumes that drag on the ground can easily be tripped on or become caught on decorations. People also tend to wear ill-fitting footwear with costumes, which can increase the risk of tripping. Finally, masks impair visibility, which can lead to increased risk of tripping over objects or on stairs, especially in the dark.
Trick-or-treaters are also often caught up in the fun and excitement of festivities, so may be more likely to trip on hazards such as uneven sidewalks or poorly-lit stairs. Further, Halloween decorations may pose an additional fall hazard.
During adult festivities, alcohol intake may impair the coordination of party guests, making falls more likely. Slip and trip hazards such as spilled drinks and discarded cups are also common at parties.
Protecting Yourself and Your Trick-Or-Treaters
To reduce the risk of costume-related fall injuries, ensure that costumes and footwear are properly fitted, and avoid trailing costumes that drag on the ground. Face paint or makeup may be a safer alternative to masks, but if masks are worn, ensure that they have properly fitted eyeholes.
For trick-or-treating, encourage children to carry flashlights, and closely supervise younger kids. Don't allow younger ones to approach poorly-lit houses, and if a house is crowded with other trick-or-treaters, consider coming back later.
If you'll be partaking in adult festivities, be sure not to overindulge in alcohol, and have a plan ahead of time to avoid Halloween drunk driving.
Preventing Fall Injuries on Your Property
To prevent trick-or-treater fall injuries, ensure that your front yard and porch are well-lit, and that there aren't any uneven patches of sidewalk. If you have steps on your porch or walkway, install torch lighting, or use lighting decorations to light the way. Also be sure that any decorations are kept clear of walkways.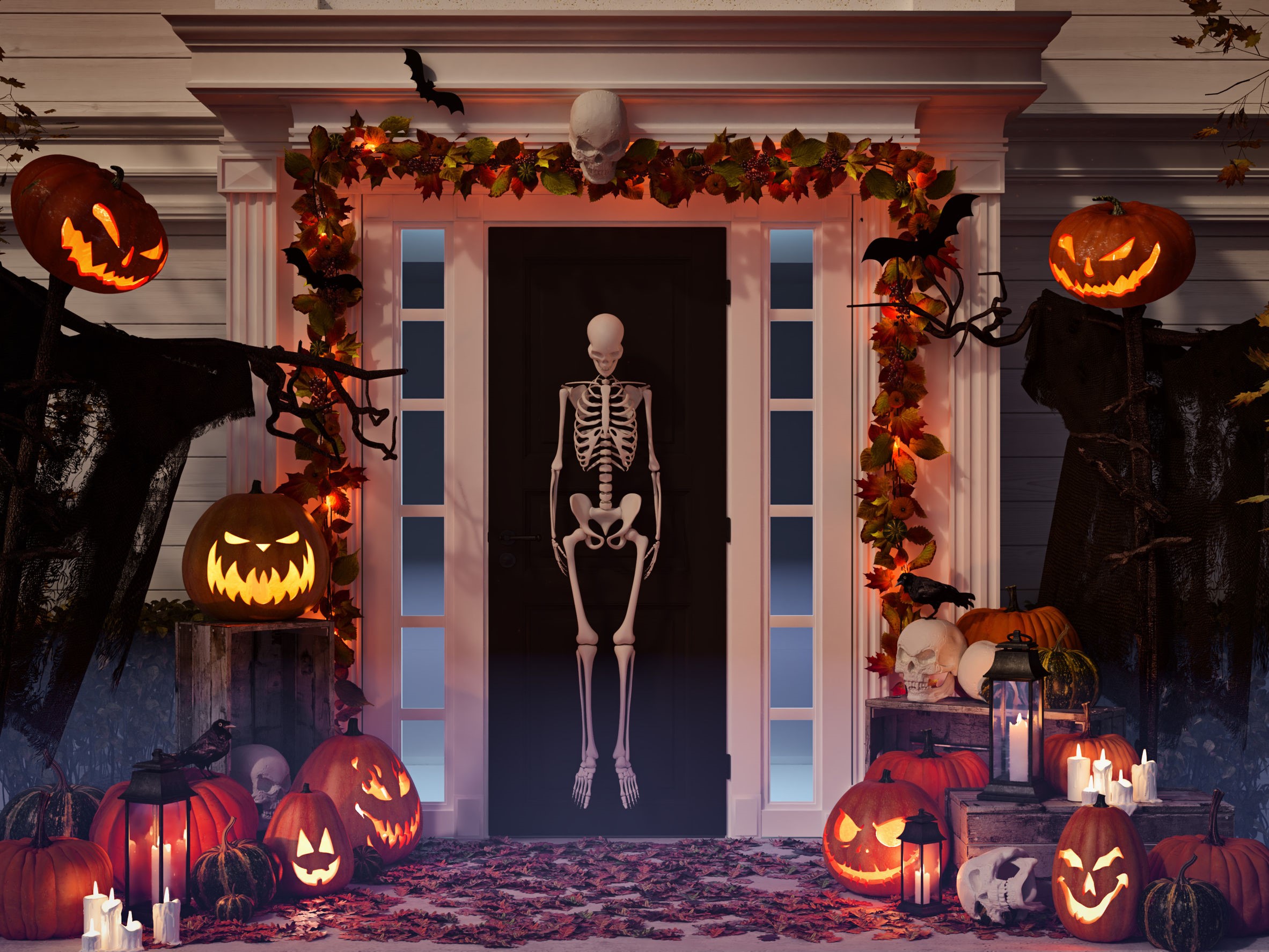 If you'll be hosting a party, check your house for slip, trip, and fall hazards ahead of time. During the festivities, make sure that any spills or debris are quickly cleaned up. If guests have begun to overindulge, politely encourage them to switch over to water.
If You Suffer an Injury
Most of the time when we trip and fall, we dust ourselves off and have a laugh at our own expense. However, fall injuries can also be quite serious, and are in fact are the third leading cause of unintentional death in the US.
Property owners are responsible for the safety of any guests invited onto their property, and for preventing unsafe conditions that could lead to injuries. If you or a loved one suffers an injury due to unsafe conditions, the property owner should be held liable for this negligence.
A personal injury attorney can advise as to whether seeking damages is appropriate for your case, and help you get the compensation you deserve for your injuries. Get in touch as soon as possible.
About the Author:
Jeffrey Braxton is a trial lawyer in Fort Lauderdale who has devoted his career to the practice of personal injury law. As lead trial attorney for the The South Florida Injury Law Firm, Jeff has litigated thousands of cases and is a member of the Million Dollar Advocates Forum, an exclusive group of attorneys who have resolved cases in excess of one million dollars.