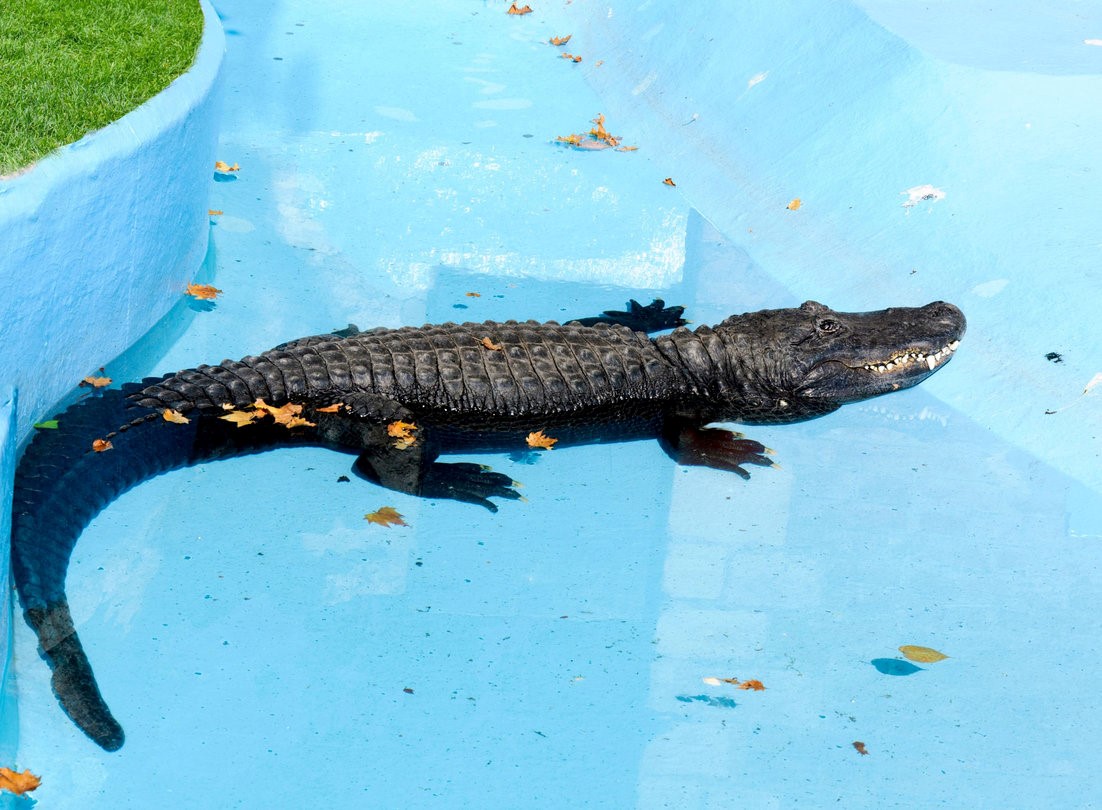 Among all of the tragedies that Orlando and the state of Florida have faced recently, one of the most heartbreaking involved a 2-year old boy playing at Walt Disney World.
Lane Graves, 2, of Nebraska, was playing in the water outside of Disney's Grand Floridian Spa and Resort when he was quickly snatched by an alligator and dragged into the water. His body was found a day later.
It's not unusual to spot an alligator around the grounds of Walt Disney World. The amusement park was essentially built on a swamp, and covers 40 square miles of land. But not every visitor is aware of the presence of alligators. The area where Lane Graves was playing simply had a "No Swimming" sign and no warning of dangerous animals.
Your Pool Could Hide an Alligator, Too
It may be unsettling to think of alligators invading our favorite theme parks, but it's downright terrifying to think of alligators appearing in our backyards and swimming pools. Unfortunately, the growing population of both people and alligators has caused some overlap in where we want to relax and swim. Sending your child off to a swimming pool or beach area in Florida may put them at risk of an alligator or other wildlife-related accident.
That being said, keep in mind that the death of Lane Graves was the first fatal alligator attack in Florida since 2007. In short, alligator attacks are rare. There are typically around a dozen bites recorded each year. But even though wildlife accidents of this type are not common, they are traumatic, and can bring a lot of stress and financial hardship upon your family.
So what happens if your child is attacked by an animal on someone else's property? Can you sue for damages? Will you win your lawsuit?
Negligence and Premise Liability
Let's remove the wildlife factor and talk briefly about premise liability. If you are injured on a piece of property owned by someone else, you may be able to file a premise liability lawsuit against that person or company.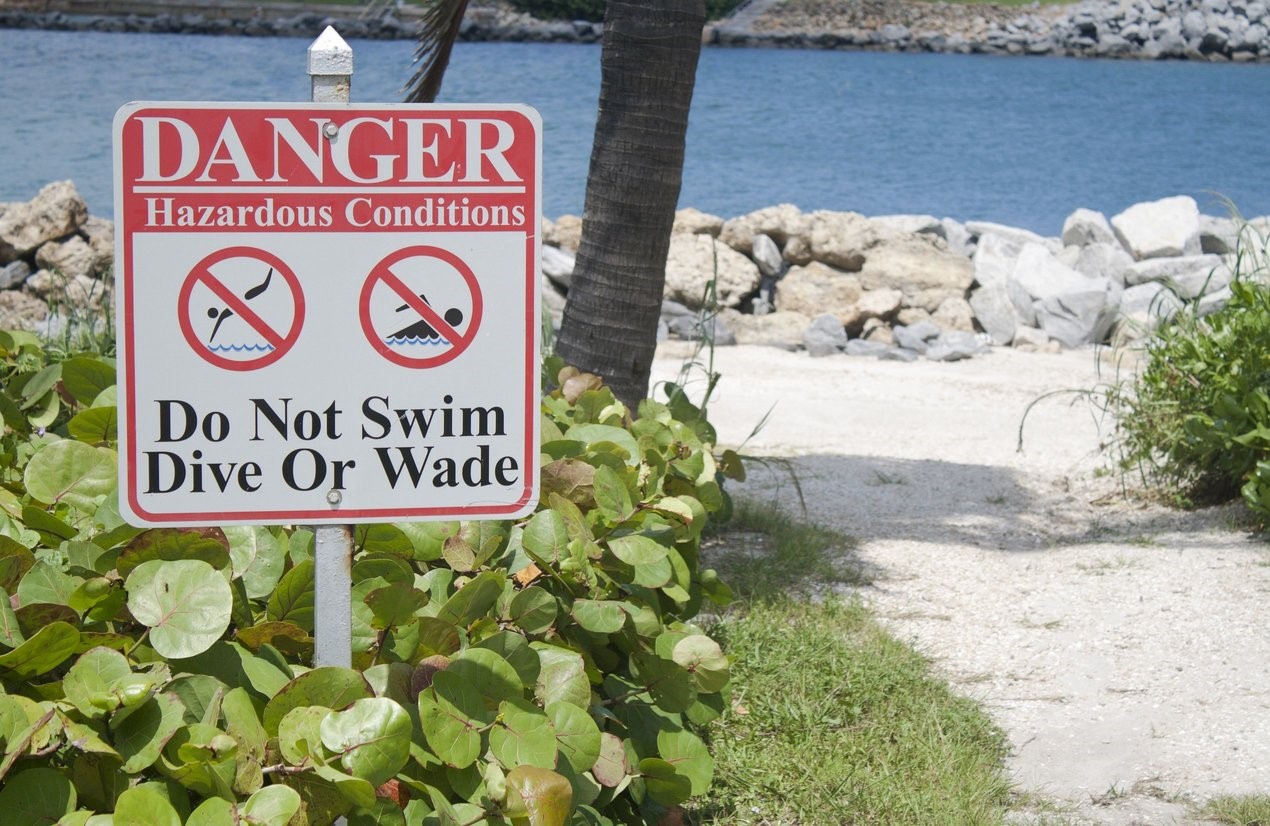 Property owners have the duty of both maintaining their property so that it is safe for visitors, and also warning visitors of potential dangers that are known by the owner but unknown to the visitor. If the property owners have neglected those duties, they can be found guilty of negligence. To win your lawsuit, you will have to prove that the defendant's negligence caused your accident.
For example, if your child suffered a swimming pool accident at a neighbor's house because of improper security or fencing, you could file a lawsuit. If you make a compelling case that the improper security caused your child's accident, you might win the lawsuit and receive compensation.
Suing Over Wildlife Accidents in Florida
So it sounds like the Graves family has options when it comes to pursuing legal action against the theme park, right? Failure to communicate the imminent danger of wildlife that typically roams the property could be considered negligence or even gross negligence. Disney owns the Grand Floridian and the surrounding beaches, so they should take responsibility for warning patrons, staff, and guests of the dangers presented by that wildlife.
However…
Florida is no stranger to dangerous wildlife, and laws about the presence of wildlife may affect the Graves family's lawsuit. Florida law does not require property owners to anticipate or warn visitors about the presence of wildlife unless the owner owns or has introduced the wildlife onto their property.
For example, your child is playing at a friend's house. Your child was unsupervised and unaware that their friend has a ferocious family dog. Your child sees and goes to pet the dog and is bitten. In this situation, you can file a lawsuit because the friend's family owns the dog and did not warn your child. They are guilty of negligence.
On the flip side, if your child is playing at the same friend's house and a wild bird randomly swoops in and attacks them, you will have a much harder time arguing that the friend's family is liable for the damages done by the wild bird.
When in Doubt, Consult a Personal Injury Lawyer
It is important to look at Florida's laws and procedures regarding every factor that went into an accident or injury. The Graves family will need a lawyer who is experienced in going up against high-profile clients like Disney, and who can effectively prove that negligence was involved in the case of Lane Graves's accident.
If you're caught in a confusing personal injury case, it is best to consult with a personal injury lawyer who is familiar with premise liability lawsuits in Florida. One simple call or click can get you a free review of your case today.
About the Author:
Jeffrey Braxton is a trial lawyer in Fort Lauderdale who has devoted his 22-year career to the practice of personal injury law. As lead trial attorney for The South Florida Injury Law Firm, Jeff has litigated thousands of cases and is a member of the Million Dollar Advocates Forum, an exclusive group of attorneys who have resolved cases in excess of one million dollars.