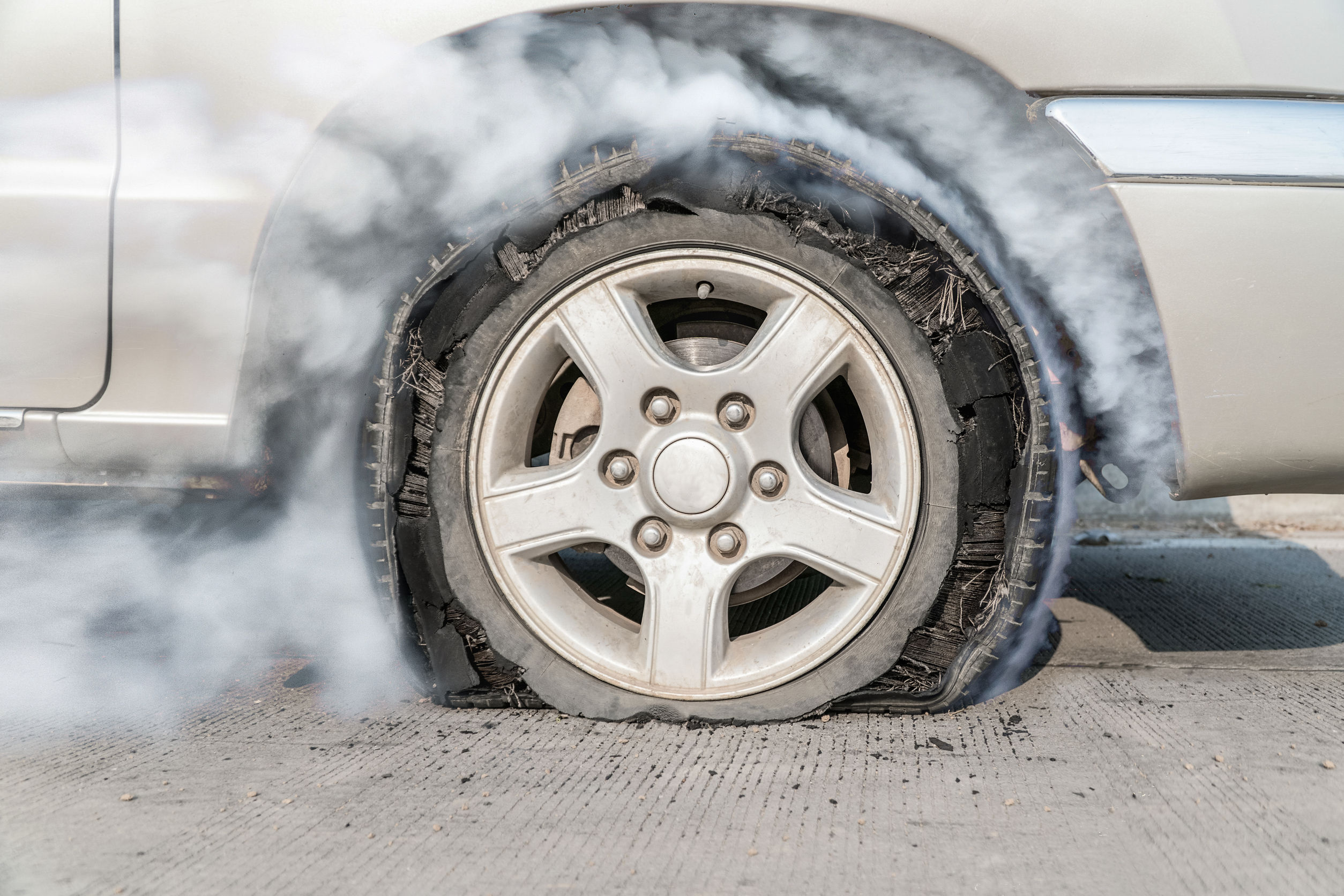 The recent death of a Tampa couple is an example of what might have been a potential product liability lawsuit had they lived.
On Thanksgiving Day, Kevin and Michelle Livingston were traveling home from a visit to south Florida. Reports indicate that their sport utility vehicle drove into the waters of a canal along Alligator Alley. The SUV was submerged upside down in 30 feet of water and stuck in four feet of mud. Emergency personnel had to use a winch and cable to pull the vehicle up, but both husband and wife were pronounced dead at the scene.
The Florida Highway Patrol reported that the left rear tire tread separated and that was what led to the crash. Brian Livingston, Kevin's brother, said the SUV was in excellent condition and that Kevin had recently replaced two of the tires.
It remains to be seen whether a wrongful death claim will be filed by the families in this case. If they choose to file, they would likely try to hold the tire manufacturer responsible for the accident.
How Do Florida Product Liability Cases Work?
A product liability lawsuit can be filed to pay for medical expenses, funeral expenses, personal property replacement, repair costs, loss of past and future income, and other economic losses stemming from the auto accident. The lawsuit can apply to negligence, warranty breaches, or failures of design, formulation, manufacturing, installation, or assembly of a product.
Tire blowout accidents are common on Florida roadways. A blowout of your own tire or another driver's tire can cause accidents, injuries, and property damage. Liability in a tire blowout case can be more difficult to determine than in other vehicle accidents. Negligence and/or product liability may be involved, which will complicate the case. An experienced Florida injury attorney can help you navigate the filing terms.
If you can prove that the defective tire caused the blowout, you can sue the manufacturer for damages. If you can prove that you were hit by another driver who had a tire blowout, you may be able to sue for both negligence and product liability. Driver negligence will be easier to prove than product liability, which often requires expert testimony.
You must file a product liability lawsuit within the statute of limitations. The standard is four years from the original purchase. However, some exceptions may apply under the discovery rule, which begins from the date when the problem should have been discovered.
It is possible to file a claim even if you are partially responsible for the incident. Florida law assigns comparative fault to all parties involved in a product liability case. This means that each party will be held responsible for damages according to percentage of fault, as determined by the court.
For example, a judge could hold a driver 50 percent responsible for the maintenance of the tires, and the tire manufacturer 50 percent responsible for the tire product quality. The driver who filed the claim would then only be able to recoup 50 percent of the total damages from the tire manufacturer.
Where to Start If You Have Been Injured By a Defective Product
If you think you have been injured due to a defective product, don't hesitate to contact our offices. We'll look at the details of your situation to determine whether your case has a good chance of obtaining compensation under Florida's product liability laws. Schedule your free case review today.
About the Author: 
Jeffrey Braxton is a trial lawyer in Fort Lauderdale who has devoted his career to the practice of personal injury law. As lead trial attorney for the South Florida Injury Law Firm, Jeff has litigated thousands of cases and is a member of the Million Dollar Advocates Forum, an exclusive group of attorneys who have resolved cases in excess of one million dollars.