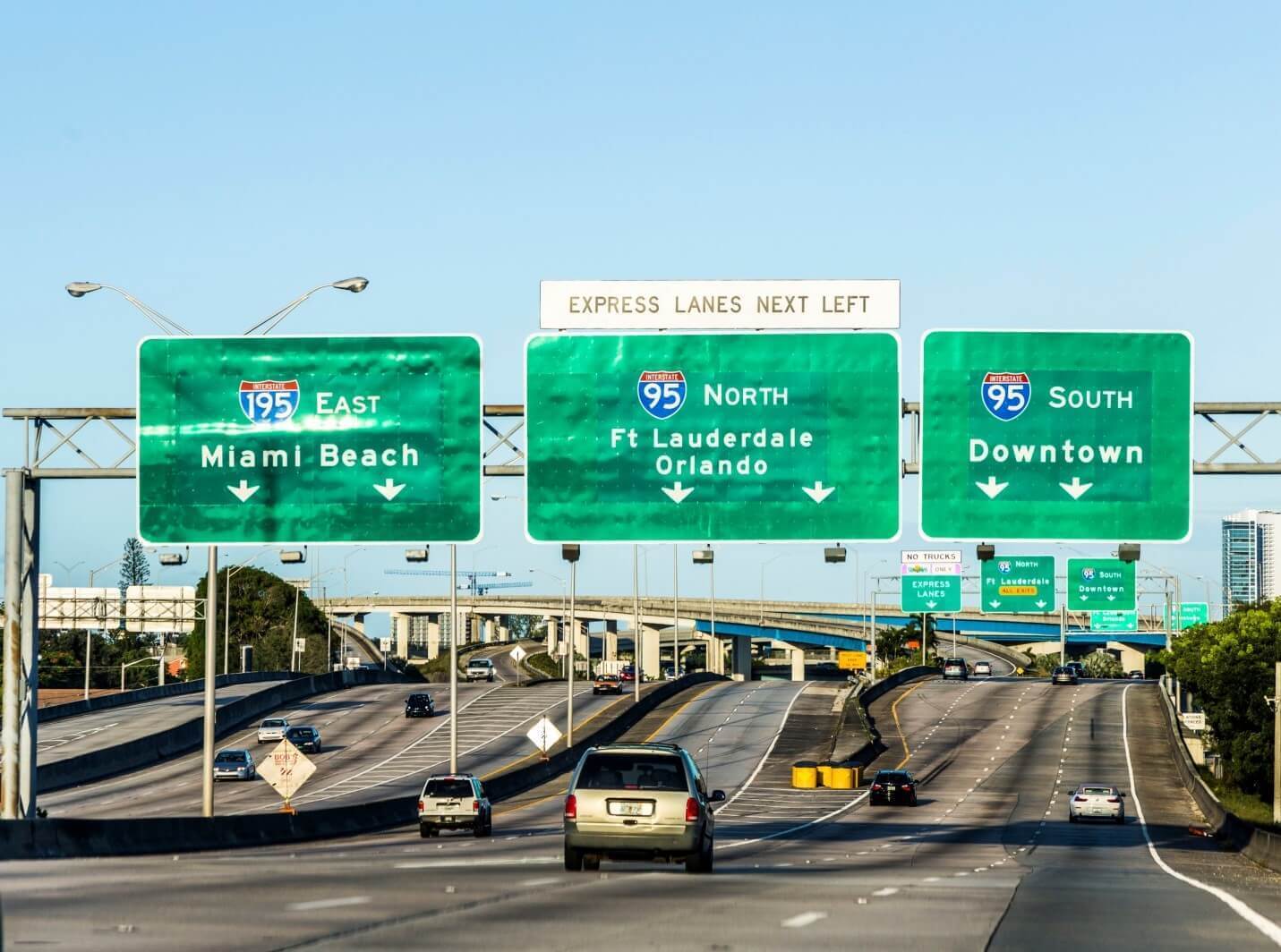 With the summer season comes the benefit of drier roadways, increased visibility, and extended daylight hours.
Despite the excellent driving conditions, summer is the most common season for auto accidents in Florida according to the DMV, with accidents rates peaking in July and August. Reports found that August in particular sees more fatal car crashes than any other month.
So what makes summer such a dangerous season for driving, and what can you do to protect yourself and your loved ones on the road? Below, we've explored some of the reasons accident rates skyrocket during the summer.
Impaired drivers. Summer afternoons are the perfect occasion to cool off with a frosty beer on a porch with friends. But while enjoying a couple of cold ones in moderation is perfectly fine, a significant danger arises when people who have been drinking decide to get behind the wheel.
On any given day during the summer, there tends to be a significantly higher number of alcohol-impaired drivers on Florida roadways than in other seasons. This number only surges during holiday weekends such as the Fourth of July.
Out-of-town drivers. Florida is a hotspot for international vacationers and tourists all year long, but the number of out-of-towners increases during the summer when children are out of school. As families flock to our state to soak up rays on the beach and visit our world-renowned theme parks, our roads become more crowded with drivers who are unfamiliar with local roads. Lost, confused, and distracted drivers are more likely to cause of collisions and other accidents than those who are familiar with the road layout and traffic laws of the local area.
Cyclists and motorcyclists. During the summer months, many cyclists and motorcyclists take to the road, taking advantage of the dry weather and warm sun. Unfortunately, many drivers in Florida are not always on the lookout for bikes and motorcycles, and fatal accidents involving cyclists and motorcycle riders have become increasingly common.
Teen drivers. School is out, which means more teen drivers are free to roam the roads. With more teen drivers comes an increased risk of auto accidents, since teen drivers often have not had the opportunity to fully develop their driving skills in the way that more experienced drivers have. Studies have found that a growing number of teens have admitted to driving under the influence of alcohol, as well as to engaging in distracted driving activities such as texting, adjusting music, or fixing makeup,
Tire blowouts. Hot temperatures can cause the air inside tires to expand, causing blowouts in older and more worn-out rubber. Sudden tire blowouts can be shocking and potentially dangerous to drivers, whose first reaction is often to panic. An average of 535 fatalities and 2,300 collisions are caused by blowouts every year, with the bulk of incidents occurring during the hot summer months.
Sun and heat. The bright glare of the hot summer sun can blind drivers and cause crashes, while air-conditioners working overtime can cause the engine to overheat. In addition, the summer sun can cause dehydration in drivers during long road trips, leading to fatigue, dizziness, and impaired driving ability that can mean more crashes.
Safe Summer Driving Tips
As a driver in Florida, you can promote safer roads while avoiding accidents during the summer months by following these important safe summer driving tips.
Don't drink and drive.
A couple of frozen margaritas or fruity cocktails might not seem like much, but even small amounts of alcohol can affect your driving in a big way. Play it safe by finding another way home if you've been drinking, such as a sober friend or public transportation.
Don't drive while tired.
Fatigue can have a tremendous effect on your coordination and ability to concentrate. If you are feeling sleepy, pull over as soon as possible and rest before hitting the road again.
Don't drive while distracted.
Distracted driving is the number one cause of auto accidents in Florida, outranking even drunk driving as the deadliest threat facing our roadways. When you are driving, keep your full attention on the road, and never text, use your cellphone, or adjust GPS or climate controls.
Take your car in for a checkup.
A safe and well-maintained vehicle can protect you from preventable breakdowns and collisions, improve vehicle handling, and increase the life of your tires. Be sure to take your car in for routine checkups, especially before going on a long road-trip or traveling out of town for vacation.
Of course, accidents can happen to the most responsible and cautious of Florida drivers—especially when other drivers are careless or negligent. If you have been injured in a summer auto accident through no fault of your own, you should consult with an experienced Florida auto accident attorney. Your lawyer may be able to help you hold the at-fault driver accountable for their actions, and pursue a claim for medical bills, lost wages, and overall pain and suffering.