Although we often first think of losing control in the rain or taking a surprise backroads curve too sharply, but many Florida motorcycle accidents are actually caused by passenger cars.
In a previous post, we shared that, at the time, four of the five most common motorcycle accidents involved a passenger vehicle, and a quick online search today will show that the consensus is that "vehicles turning left in front of you" is still the number one cause of motorcycle crashes.
Despite best efforts to educate, according to data from the Florida Department of Highway Safety and Motor Vehicles the number of motorcycle accidents continues to creep up each year.
If you or a motorcyclist you know has recently been involved in a crash, keep an eye out for developing injuries – you have four years from the date of the accident to file a claim with the help of a personal injury attorney. In the meantime, let's take a look a few other common ways cars can cause you to wreck on your bike.
When You Can't Tell Them to Stay in Their Lane
Those drivers who don't use turn signals, are daydreaming (or worse, device-using) drifters, or split-second road-ragers – they are all completely oblivious to your bike, and they're all changing lanes without warning.
Unfortunately, most drivers simply aren't programmed to seek out motorcyclists, and the vast majority don't have experience riding one themselves. Governmental and other safety organizations continue to work on that from an education perspective, but when you're the one taking the biggest risk on the roadways, you've got to take the extra measures to keep yourself self out there.
Rule of Thumb: If you can't see them, they can't see you. Check their mirrors. If and when you're out of their sights, maneuver the bike until you're confident they know you're there.
Rear-Ends – Yours and Theirs
Just like with any fender-bender, when the vehicle driver behind (or in front) of you isn't paying attention to the road, the chances of an accident increase.
If a distracted driver looks down at their phone, say, and a light begins to turn before they return their attention to the road, they may need to slam on the brakes. Unfortunately for motorcycle riders, this can mean flipping over the top of your bike. Or perhaps the opposite situation happens. You're stopped in front of a passenger vehicle at a light and it changes. If they react faster than you and weren't really paying attention (maybe that just noticed the light change out of the corner of their eye), you may end up sprawled across their hood.
Remember, you don't have the same amount of "fender" to bend, so you're more likely than they are to sustain a serious injury.
Rule of Thumb: Create your own crumple zone. Pull over to the outer limit of your lane, preferably toward the shoulder.
When One Door Opens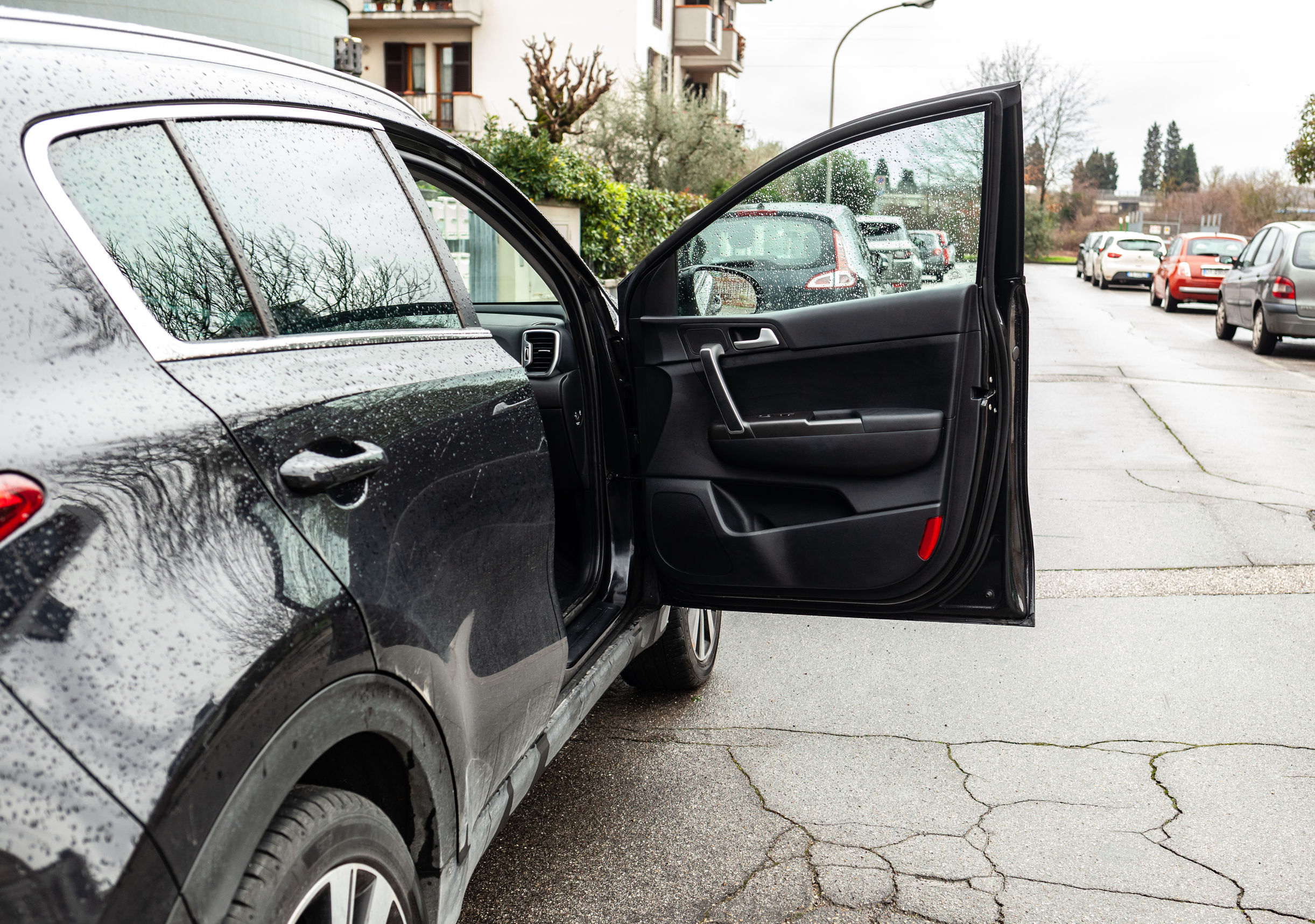 You know the comedy scene in the movie – the motorcycle rider drives down the road a little too close to a row of parked cars and – bam! – Joe Schmoe in the land yacht swings his door wide open without looking, pulling the equivalent of a vehicular clothesline.
Only when it happens to you, you're not a stuntman, and that bike isn't a prop. Did you know there's actually a name for the door's-width space between parked cars and the lane of traffic? It's called "The Death Zone."
Rule of Thumb: Avoid driving in this area if and when possible. When it is absolutely unavoidable, go extra slow. Riding at low speed and being vigilant in watching for signs of activity inside the parked cars can save you from serious injury.
Between the Lines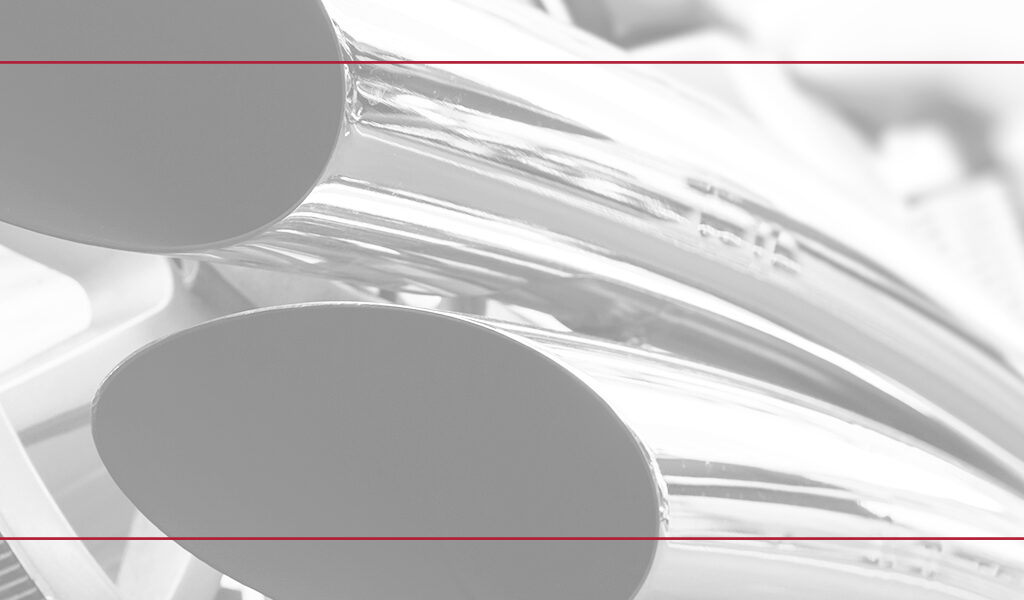 Speaking of riding between cars, The American Motorcyclist Association reports that Utah recently legalized filtering motorcyclists between lanes of stopped traffic. As this type of legislation continues to expand across the nation, it's important to keep in mind: just because you can doesn't mean you should ride between lanes. If and when you do, all we can say is to be extremely careful.
Again, it comes down to the fact that car drivers don't always know you're there. When they aren't aware, there's no reason for them to leave much space between their vehicle and the one in the next lane over, leaving all the risk on you. Riders end up easily being knocked into oncoming traffic by drivers merging too quickly or without signaling. Even slight swerves can cause you to react poorly.
Rule of Thumb: Unless you are absolutely unable to avoid it, don't ride the lines, stay between them.
Of course, sometimes you can be as careful as humanly possible and a negligent driver will still cause you to get hurt in a crash. If this happens to you, remember that you should never have to pay for their mistake. Florida has personal injury laws to protect people in exactly these situations – use them.
When you've suffered a serious injury, the medical bills begin to accumulate quickly. If your injuries were caused by the negligence of another driver or other responsible party, you may be entitled to substantial compensation.
When you consult with an accident attorney in South Florida, your personal injury lawyer can evaluate your case and the specifics of your motorcycle accident to determine the extent to which you are due financial remuneration.
Conveniently located for residents of Boynton Beach, Boca Raton, Delray Beach, West Palm Beach and South Florida, The South Florida Injury Law Firm are in Fort Lauderdale, Florida. However, if you have the need, your South Florida personal injury attorney can visit you in your home or, if necessary, in the hospital. To contact an  injury lawyer with The South Florida Injury Law Firm you can call 954-488-JEFF anytime 7 days a week, 24 hours a day. Or fill out the convenient online form for a free case evaluation. Remember, the consultation is free and you will owe nothing until recovery of benefits is made.