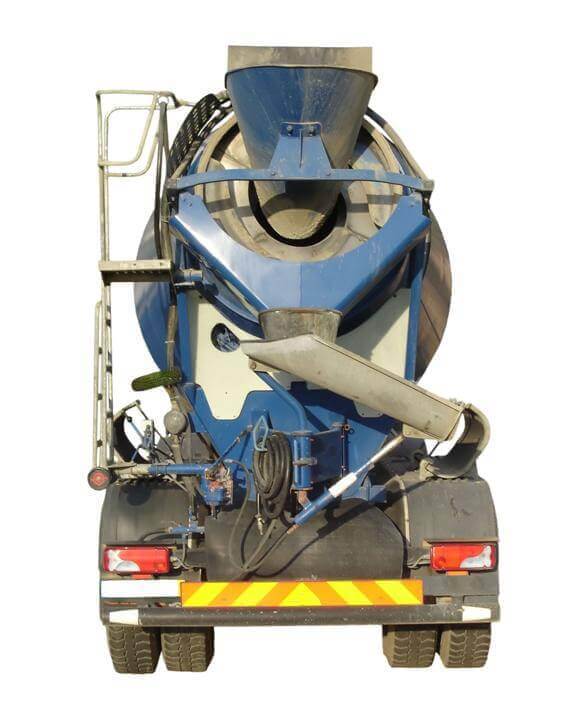 If you've ever known someone––a friend, relative, or acquaintance––who's been involved in a serious truck accident, you know how traumatic the experience and its aftermath can be. The sheer weight and size of the truck compared to smaller vehicles means that any high-impact accident will usually result in much more serious consequences for the passenger vehicle, as well as the people inside it.
In some situations, the nature of the truck's cargo may present even more of a hazard. Such was the case when Yin Min Tai and her boyfriend,Lok Wan, were involved in an accident with a large cement truck in China's Fuzhou, Fujian Province,in February, 2014 – a crash that left her trapped and fearing for her life.
Yin Min Tai's Close Call
As detailed in a report on the Daily Mail's website, after an open-top cement truck crashed into the rear of the passenger vehicle Yin Min Tai was riding in, she became trapped inside the car under tons of wet cement. Lok Wan, who was also in the car with her, was able to get out safely, but she was stuck in the crushed automobile for over 40 minutes.
The accident took place when Yin Min Tai and Lok Wan attempted a U-turn on a busy street, and a cement-laden truck traveling behind them collided with their vehicle, dumping much of its load of wet cement onto the car. Miraculously, despite being inches from thousands of pounds of wet cement, Yin Min Tai only sustained a few scratches and some bruises.
Even if you already know how dangerous truck accidents can be, getting buried in cement probably isn't a consequence you've ever imagined resulting from such a crash. Given the number of truck accidents that occur in our country every year, though, what's truly surprising is that we don't hear about similar issues more often.
According to a report by the U.S. Department of Transportation, 3,921 people were killed in auto accidents involving large trucks in 2012, while 104,000 people were injured in the same type of accident. Of those 104,000 injured in wrecks involving large vehicles during 2012, 73% were occupants of other vehicles, while only 24% were occupants of large trucks.
How many of the trucks involved in those accidents do you think were carrying loads that could be considered dangerous, especially for the people in the other vehicle? While no statistics seem to be available, you can bet that a good number of those trucks were carrying things such as chemicals, fuel, construction materials, or other heavy objects. The point is, when a big truck crashes into you, there's a lot more to worry about than the actual impact.
Post-Accident Issues and the Value of Good Representation

Should you find yourself in a situation similar to Yin Min Tai's, a Legalinfo.com post titled "Accidents Involving Hazardous Materials" might prove helpful, but ultimately your best bet is to seek out experienced legal help. Medical expenses, insurance fees, and legal costs can all pile up, and attempting to represent yourself in a suit against a trucking company or city government can be a very tall order, considering the sort of legal counsel these organizations can afford. Additionally, insurance adjusters on the side of the truck's owners or operators will look for any possible course of action to limit the liability of their clients, so you should find an attorney specializing in these cases who can effectively represent you and negotiate in your name.
At The South Florida Injury Law Firm, we've successfully handled many cases like this before and would do anything we can to help you get the compensation that you deserve, but you need to contact us as soon as possible. When you're battling big organizations, time is of the essence, so pick up the phone or fill out our contact form now.
About the Author:
Jeffrey Braxton is a trial lawyer in Fort Lauderdale who has devoted his 22-year career to the practice of personal injury law. As lead trial attorney for The South Florida Injury Law Firm, Jeff has litigated thousands of cases and is a member of the Million Dollar Advocates Forum, an exclusive group of attorneys who have resolved cases in excess of one million dollars.