With more and more people moving to urban areas and looking for central places to live and work, sometimes the only direction to go is up. High-rise buildings are, well, on the rise, and construction cranes are becoming a fixture along the skyline of major cities in Florida and around the country. Most of us pay these large pieces of machinery little mind… until we hear about a gruesome construction accident caused by a crane.
Crane accidents occur far more frequently than you might think. The website CraneAccidents.com tracks reports of crane accidents worldwide and has already documented 5 separate crane or trailer lift incidences, one involving a fatality and two involving electrocution on power lines, in the first week of June 2014 alone.
Common Types of Crane Accidents
It's unsurprising that a heavy piece of machinery like a tower crane can do a lot of damage when something goes wrong. Tower cranes can have a maximum unsupported height of 265 feet and can extend even higher when tied to a building. Cranes can also lift up to 19.8 tons (39,690 pounds), a weight which can easily demolish buildings and kill bystanders if dropped.
Some relatively common types of crane accidents include:
• Construction workers falling: Construction workers sometimes use baskets attached to cranes to work on projects that require them to be at a great height, such as building a bridge. It's possible for the bucket to become detached from the crane arm or for workers to fall out if they lean too far over the edge.
• Electrocution: If construction workers are using a crane to work on power lines, they risk being electrocuted and burnt if the crane comes into direct contact with the line.
• Crane overturning: Because cranes are so unwieldy, an operator or mechanical error may result in the crane overturning while it's being moved.
• Crane slipping off road: As with any heavy vehicles, if the driver of a mobile crane begins to lose control and skid on the road, they may be unable to correct the error before sliding off the road and crashing.
• Crane collapsing: There are many different reasons a crane might collapse, including high winds, too much weight, or even a manufacturing error that results in the crane snapping at the base.
• Crane load dropping: In addition to causing a crane to collapse, overloading a crane may result in the load dropping, crushing any buildings or people below.
Both Construction Workers and Bystanders Are at Risk in Crane Accidents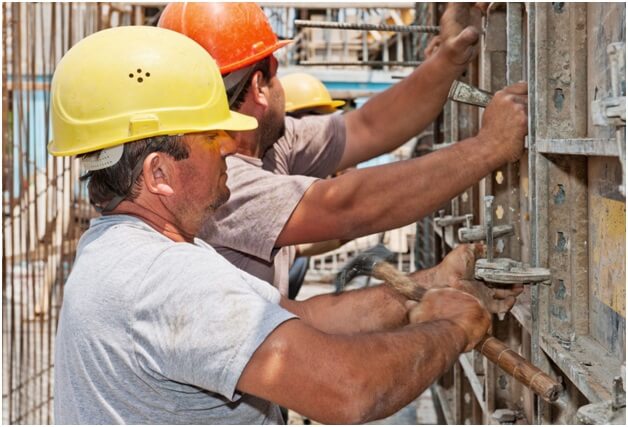 While construction workers who spend a significant amount of time on or near a crane are obviously at the greatest risk for being injured or dying in a crane accident, individuals who are unassociated with the construction industry may be affected, as well. For example, in one of the worst crane accidents in modern history, a crane crashed into several buildings and a townhouse, killing seven people inside.
If you've been injured or have lost a loved one in a crane accident, contact an injury lawyer to learn what actions you can take. A personal injury attorney who has experience with construction accident cases will be able to help you determine who is at fault in your personal case. And, hopefully, by holding the negligent party responsible, you'll be able to reduce the risk of future crane accidents.
About the Author:
Jeffrey Braxton is a trial lawyer in Fort Lauderdale who has devoted his 22-year career to the practice of personal injury law. As lead trial attorney for The South Florida Injury Law Firm, Jeff has litigated thousands of cases and is a member of the Million Dollar Advocates Forum, an exclusive group of attorneys who have resolved cases in excess of one million dollars.