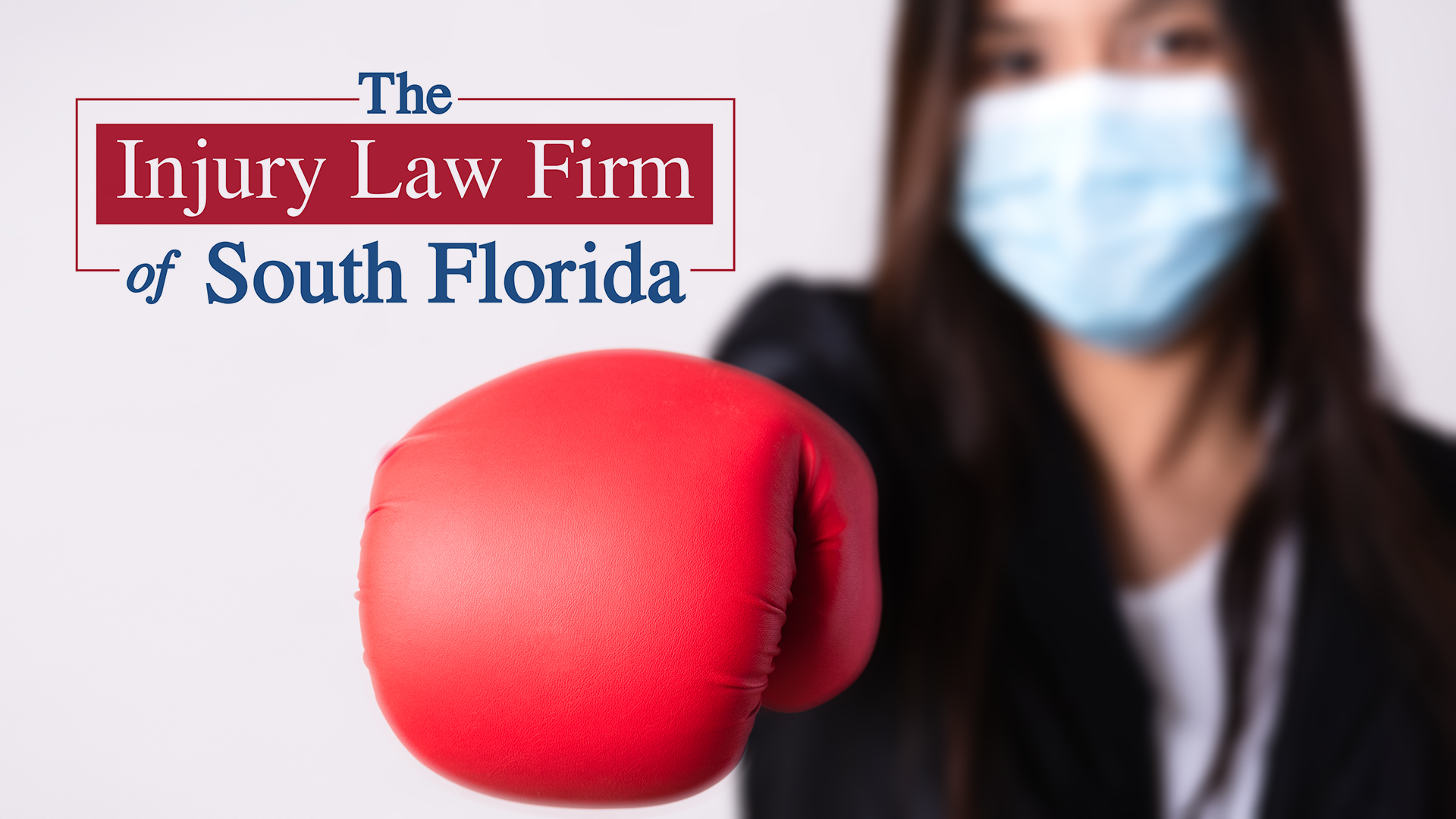 08 Sep

The Injury Law Firm Continues Fighting for You
Accidents haven't stopped,
so we haven't either.
We're successfully navigating the ongoing pandemic by serving clients remotely and taking on your personal injury cases.
---
Communicating with Our Clients
As the pandemic has pushed law firms across the country to close down their offices, the Injury Law Firm of South Florida has never stopped working. We know that you rely on us to provide professional legal services, which is why we made it a priority to use the right tools to help us work with our clients remotely.
By Phone
For immediate attention, our attorneys are always available to help by cell phone and text message. 
---
By Email
Just as we've always done, our team is working with clients through email. 
---
By video conference
Our firm is able to offer help to potential clients by having virtual meetings through Zoom and enabling face-to-face communication. Video conferencing makes it more efficient to talk to not only clients but our staff too as we manage the law firm remotely. 
---
Serving South Florida
In Florida, Broward County tops the charts with the most auto accidents of any county. These accidents impact thousands of residents each year, but many victims aren't sure what to do about their injuries or damaged property. Trying to get help from their car insurance company proves frustrating and they often accept wholly undervalued settlement offers.
Collecting Signatures
We've gone paperless! Given recent social distancing guidelines, we're using the latest tech to help collect signatures safely and remotely. Do you think you have a case? Right now, we're able to help you securely sign up from the comfort of your home using e-signature technology, Docusign. You won't have to worry about showing up in person again.

Online Presence
We've always believed in having a strong online presence to offer information to potential clients in any of their desired outlets.
Our website is easy to find and navigate so you can learn more about the legal services we offer, our attorneys, and results. You can also find all our contact information on our website and social media platforms. And if you think you have a case, you may fill out our convenient online form for a free case evaluation.
---
You can also find all our contact information on our website and social media platforms.
---
Let Us Handle Your Case Remotely
The Injury Law Firm of South Florida continues fighting for you anytime, anywhere. Our attorneys are happy to speak with you by phone or video conference without having to worry about going out to another public place and risking exposure.
To contact an accident lawyer, you can call the Injury Law Firm of South Florida anytime at (954) 764-7377 – we're available seven days a week, 24 hours a day. Complete our online form to get a free case evaluation. Remember, the consultation is completely free! That means you don't owe us anything until we recover for you.