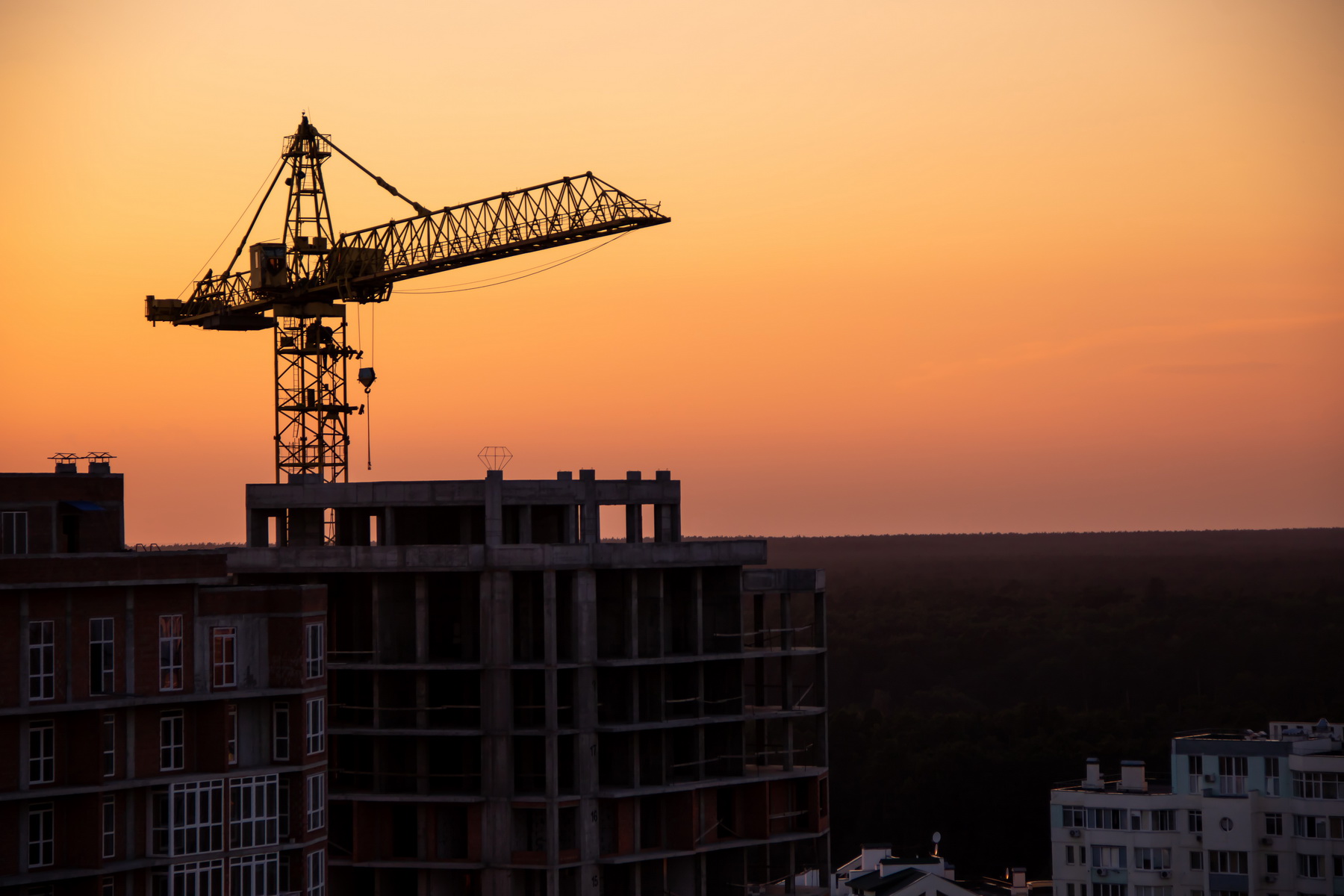 Imagine sleeping soundly in bed and then a loud crashing crane comes through your roof.
It was a scene that happened this week in North Miami Beach, where a crane that was being used to repair a seawall slid off a barge and struck the roof of a condominium building.
"I was very lucky because that crane was in front of my apartment two days ago." said by C. Spetsiotas, a resident of the condo.
Eight units of the building are now off-limits while structural engineers assess the safety of the building. The U.S. Coast Guard is also investigating, along with OSHA
Crane accidents have happened in the past, with unfortunately worse outcomes. In Hallandale Beach, a 27 year old was killed when a crane toppled over.  One man died and two others were left injured in Hollywood when the scaffolding collapsed.
Causes of Construction Accidents
---
Florida construction sites are littered with hazards at every turn. To execute dangerous tasks that these projects require, heavy construction equipment and tools are used, many of which are performed at great heights and under extremely hazardous conditions.
Although federal and state laws that require employers to maintain a safe workplace, some do not. There are instances where contractors take shortcuts to turnaround projects faster and reduce expenses, posing a risk to people who work on the sites and the local pedestrians.
Cranes, ladders and fixtures falling from buildings and walls
Toxic substance exposure
Defective construction and tool equipment
Improper use of equipment
Improper or insufficient training
Misuse of tools and other equipment
Poor safety precautions and oversight
Construction Site Safety and Your Rights
---
Safety measures on construction sites are supposed to be followed by the Occupational Safety and Health Administration (OSHA) standards.  There are clear standards for cranes, crane operations, crane training, fall protection, scaffolding, ladders, hazard communication, machinery, and many other aspects of a construction site project and operations. A party's failure to abide by OSHA standards may be evidence of negligence if that failure caused an accident.
If you or someone you know have suffered any construction related injuries, or others that are not listed, compensation may be awarded and should contact our experienced Florida construction accident lawyers at South Florida Injury Law Firm today to discuss your legal options with our Free Case Review
Also, you may be entitled to recover more money than a workers' compensation claim alone could provide. You may also have claims for medical bills, pain and suffering, permanent limitations and past and future lost earnings.
Because of the numerous contractors, subcontractors and other parties often involved in construction sites, it can be difficult to determine exactly who should be held responsible for your injuries or the death of a loved one.
Types of Available Compensation
---
Workers' Compensation
Almost every employer is required to carry workers' compensation insurance. These benefits can help an injured worker cover medical expenses and lost wages and are available to a worker regardless of the circumstances surrounding an accident that causes injury.
Personal Injury
Although a worker cannot file an injury lawsuit against their employer, it may be possible to file a claim against a third party whose negligent actions led to your injury. A personal injury claim is also available to non-workers who are injured on a construction site.
Product Liability
If a defective product caused your injuries, it may be possible to bring a claim against the manufacturer, retailer or wholesaler of that product.
Wrongful Death
If you have lost a loved one in a construction accident, you may be entitled to file a wrongful death lawsuit seeking compensation for your loss.
Construction Related Accident and Injury Help
---
With decades of experience handling these types of complex cases, our South Florida Injury Law Firm construction accident lawyers have the skills and the resources needed to conduct a thorough investigation. You can rely on us to put your interests first and will work to help you recover the maximum compensation you are entitled.
Schedule a free consultation by calling (954) 488-JEFF (Fort Lauderdale), (954) 488-JEFF (Boca Raton & West Palm Beach), or 877-566-8759 (toll-free). You can also fill out this online form to set up your case evaluation. We're a dedicated team of personal injury lawyers who work on a contingency basis and will take your calls at any time, on any day of the week.