It was early Saturday evening in Wilton Mantors when a white pickup truck struck two people just before the Stonewall Pride Parade was set to begin. The 2011 white Dodge Ram was the lead vehichle that had lined up with other floats when it accelerated and ran over two men standing by to take part in the parade around 7 p.m. on Wilton Drive near 16th Street.
---
The driver of the truck that plowed into the two victims was a 77-year-old man, who police say had physical ailments that prevented him from walking the parade route and because of it, was selected to be the lead vehicle of the parade. A DUI test showed no signs of impairment on the driver's behalf.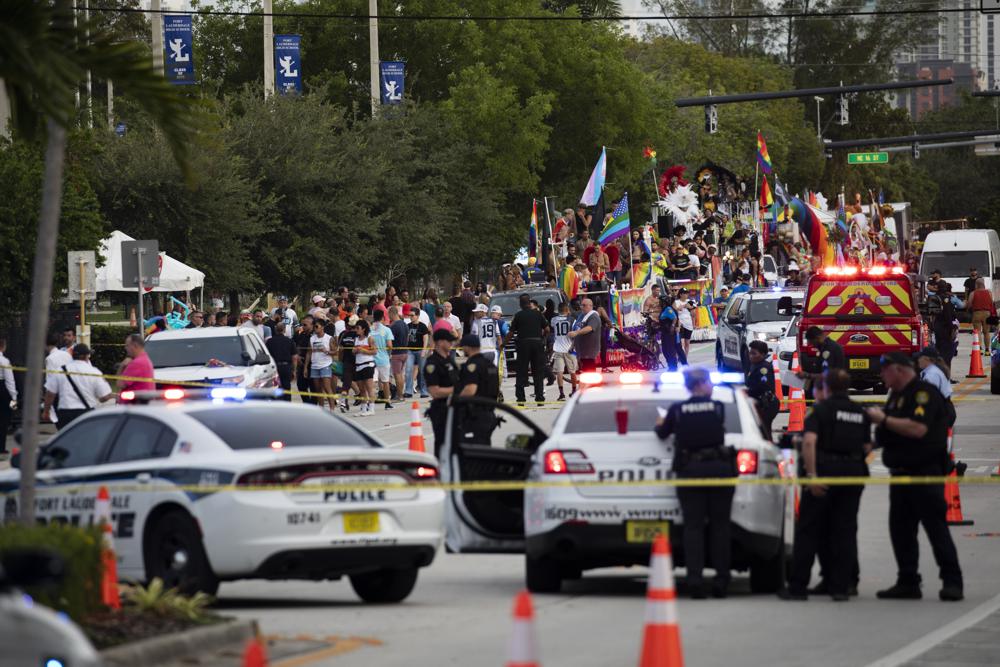 First responders within the crowd quickly helped the two men who were hit, performing CPR. One of the victims was pronounced dead shortly after arriving at the hospital. The second victim is expected to survive.
"It was bad," said Keith Witusik, a mechanic at the Fort Lauderdale Garden Center. "I was like, 'Oh my God. I can't believe this is happening.'"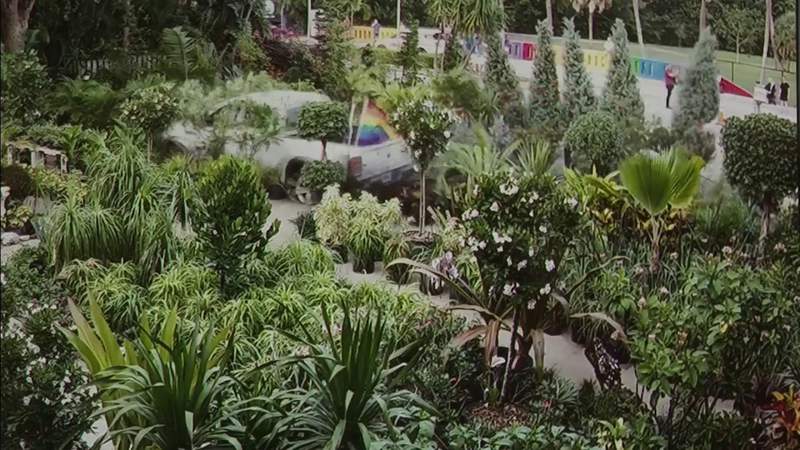 Florida Agriculture Commissioner Nikki Fried, who was at the Stonewall Pride Parade event, along with U.S. Reps. Debbie Wasserman Schultz and Ted Deutch, confirmed the incident on Twitter and said the driver was in custody.
Wasserman Schultz said "I am deeply shaken and devastated that a life was lost and others seriously injured at tonight's Wilton Manors Stonewall Pride Parade. My staff, volunteers and I are, thankfully, safe. I want to thank our first responders for their heroic efforts as both police and emergency medical personnel stepped into action quickly. We're praying for the victims and their loved ones as law enforcement investigates and I am providing them with whatever assistance I can. I am so heartbroken by what took place at this celebration. May the memory of the life lost be for a blessing."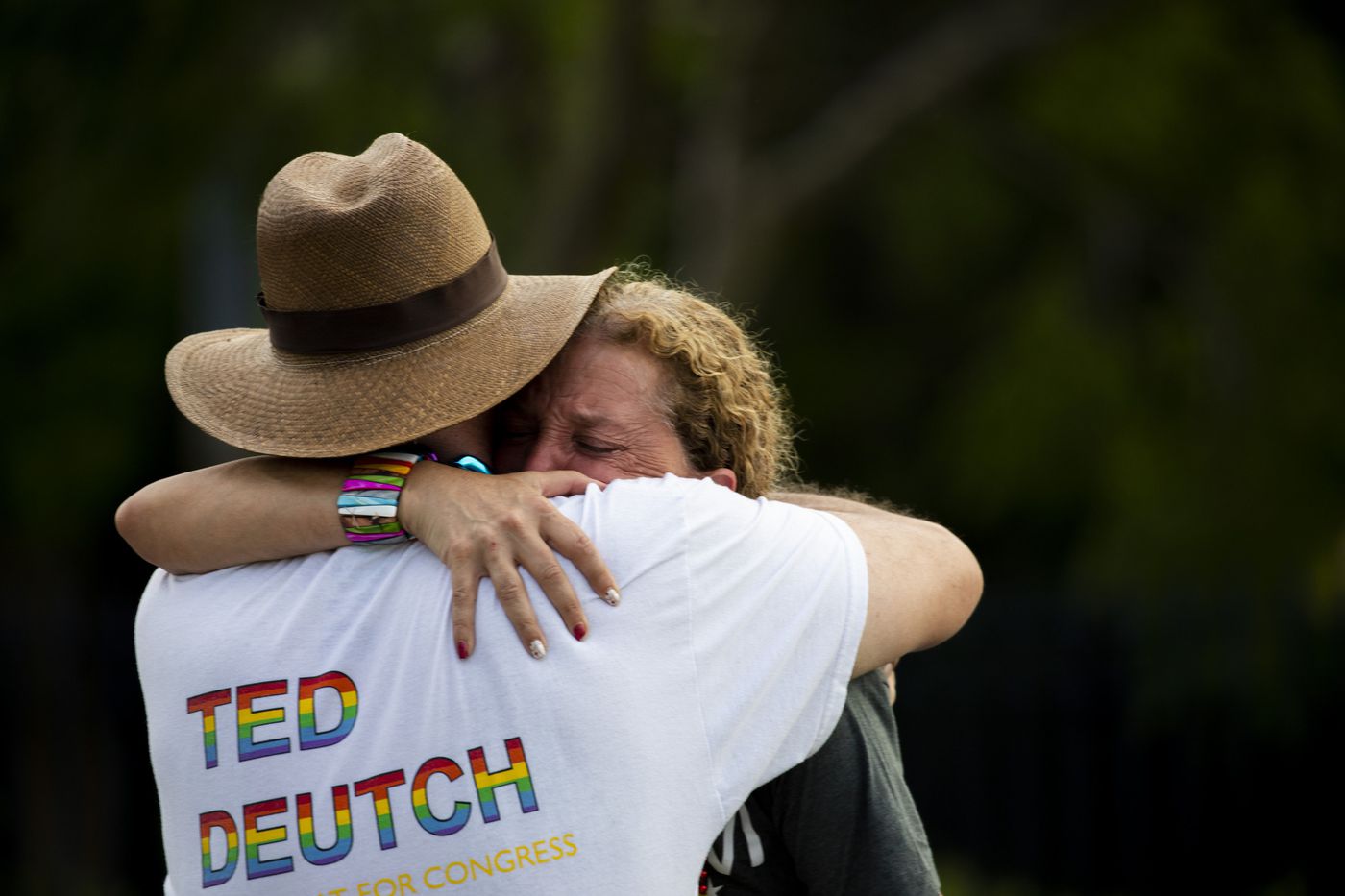 Wilton Manors Vice Mayor Paul Rolli said Sunday that the early investigation shows it was an accident. It has been confirmed that the driver of the truck and the victims are all members of the Fort Lauderdale Gay Men's Chorus.
Those are a lot of unfair hurdles the survivor will have to overcome.
Car accidents victims are expected to take care of this process on top of the added stress of being injured, spending time in the hospital, and/or missing time from work. That's simply not fair to car accident victims – and that's why we are here to help you get through it together.
All car accidents are serious. Even minor collisions can lead to costly car repairs, medical treatment, and lingering injuries. Stress and financial costs associated with car accidents can quickly spiral out of control. Without proper representation, you may find yourself left holding the bag without anyone to help you.
If you have been injured or lost a loved one in a car accident in South Florida, you will want the right law firm and attorneys that can maximize the amount of money you receive for the harms and losses you have suffered. The lawyers at The South Florida Injury Law Firm have exceptional experience in dealing with all types of automobile collisions, as well as an in-depth knowledge of Florida car insurance coverage and liability laws.
Conveniently located for residents of Boynton Beach, Boca Raton, Delray Beach, West Palm Beach and South Florida, the Law Offices of The South Florida Injury Law Firm are in Fort Lauderdale, Florida. However, if you have the need, your Boynton Beach personal injury attorney can visit you in your home or, if necessary, in the hospital. To contact a Boca Raton injury lawyer with The South Florida Injury Law Firm you can call 954.764.7377 anytime 7 days a week, 24 hours a day. Or fill out the convenient online form for a free case evaluation. Remember, the consultation is free and you will owe nothing until recovery of benefits is made.