Every day, Florida pedestrians are injured by car drivers. Some injuries are minor, yet some can be life-threatening. Here, we'll tell you the types of injuries you can expect if you get hit by a car, and what you can do to fight back and get the compensation you need and deserve.
Stats You Should Know about Pedestrian Accidents
Here are several facts about the frequency of pedestrian accidents in the U.S.:
Every year, over 60,000 pedestrians are injured and 4,000 are killed.
A pedestrian is injured every eight minutes. A pedestrian is killed every 113 minutes.
Elderly people, children, and people of lower socioeconomic classes are the most frequent victims in pedestrian fatalities.
Females are less likely to be injured or killed than males.
Non-Hispanic Caucasians are less likely to be killed in a pedestrian accident than minorities.
The hours between 6:00 p.m. and 12:00 a.m. are the most likely times for pedestrian accidents to occur.
Intoxicated pedestrians are involved in nearly 40 percent of pedestrian fatalities. Drunk drivers cause about 18 percent of pedestrian fatalities.
Twenty-five percent of pedestrian fatalities occur inside an intersection.
Urban areas account for two-thirds of pedestrian fatalities.
These facts show just how frequent and dangerous pedestrian injuries can be. If you are injured, it's in your best interest to consult with a knowledgeable Florida injury attorney to understand your rights.
Some of the Most Common Pedestrian Injuries in Florida
These are the most common types of injuries pedestrians can expect if they are hit by a car.
Lower extremity damage
The first impact between a pedestrian and a vehicle occurs when the pedestrian's lower leg touches the front bumper of the vehicle. Because of this, half of all pedestrians experience injuries to their lower extremities. Common manifestations include the following:
Bone fractures
Lacerations
Muscle damage
Ligament damage
Broken pelvis
All of these injuries may require surgery, ongoing physical therapy, or other medical treatments. If you were injured in these ways in a pedestrian accident, you shouldn't be responsible for your medical bills due to someone else's negligence.
Head, face, and neck problems
After the impact with the lower extremities, pedestrians often strike the vehicle's windshield or hood. Nearly 40 percent of pedestrians experience injury to their head, face, and neck in these types of collisions. These are the injuries that may result:
Skull fractures
Jaw fractures
Concussions
Lacerations
Neck injuries
Vertebrae damage
Shoulder displacement
A head injury can cause life-altering or life-threatening conditions. Neck injuries and vertebrae damage can require months of physical therapy or chiropractic care. It's important to consult with a knowledgeable attorney if you experience a head, face, or neck injury as a pedestrian to seek compensation for your losses.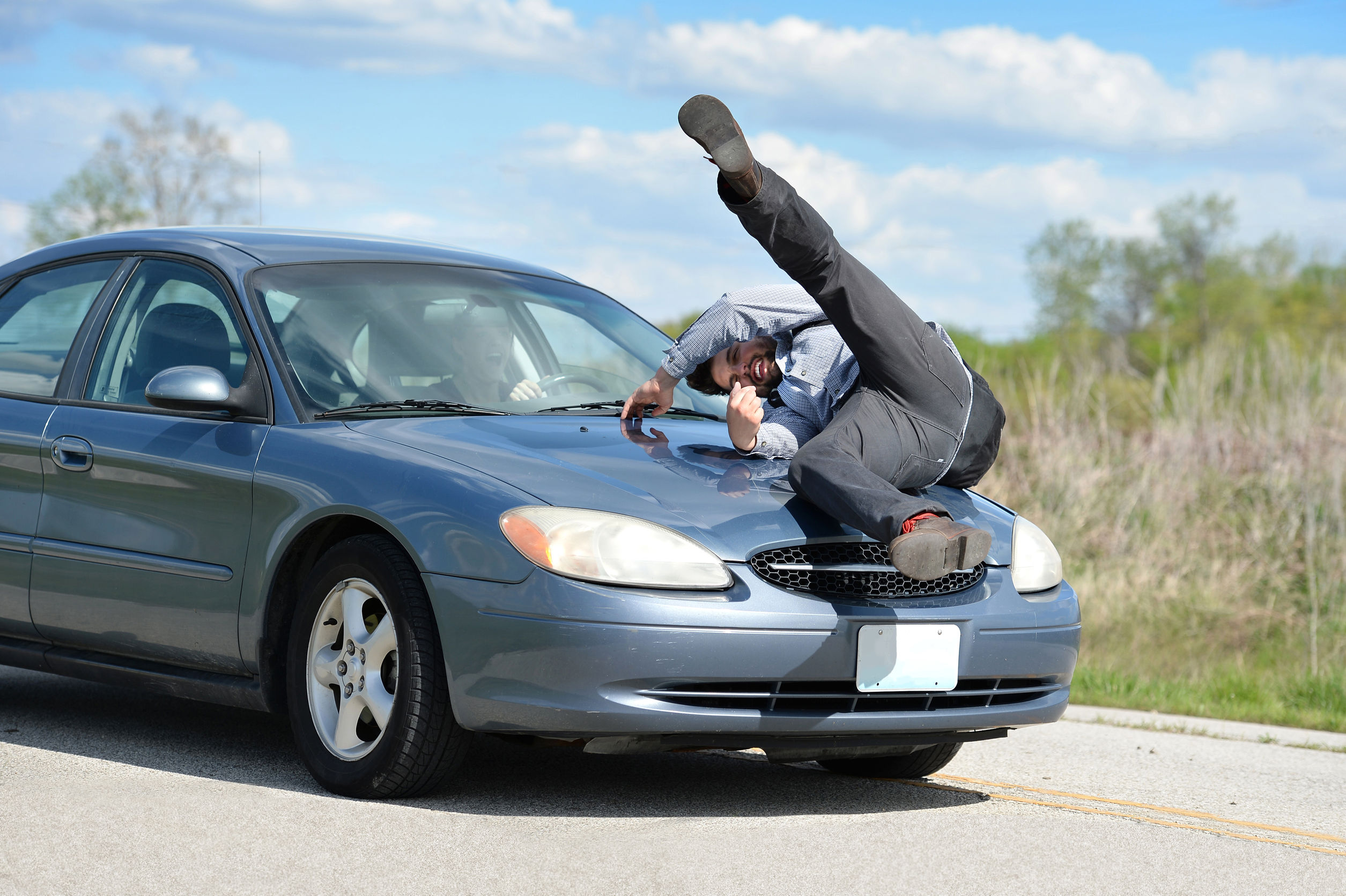 Upper extremity damage
If a pedestrian is thrown over the vehicle or lands on the vehicle's hood, his or her upper extremities can be injured. Almost 30 percent of pedestrians experience upper extremity injuries in an accident with a vehicle. Muscle injuries or bone fractures in the arms, wrists, and hands are common. Chest or abdomen injuries can threaten internal organs.
Now, pedestrians are twice as likely to experience a head injury over a chest or abdomen injury. However, whether the injury is to the head, chest, or abdomen, the risk of serious or life-threatening conditions rises.
If you have injuries to your upper extremities in a pedestrian accident, it's essential that you seek emergency medical care to rule out serious problems. Your medical records can be the best evidence to prove that you deserve compensation for your injuries.
Factors in a Florida Pedestrian Injury Case
If a pedestrian is hit by a car, the extent of injuries depends on several factors. These factors include the following:
Vehicle size
Vehicle design
Speed at which the vehicle was traveling
Pedestrian height
Pedestrian weight
Pedestrian center of gravity
Angle of impact between car and pedestrian
Due to all these variables, it can be difficult to prove whether someone else is at fault for your injuries. A skilled attorney with years of experience representing pedestrian injury cases will know exactly what to look for in the evidence. Your attorney will use the facts of the case to seek the best possible compensation package for your medical bills, lost income, property damage, and any pain and suffering you may have experienced from the accident.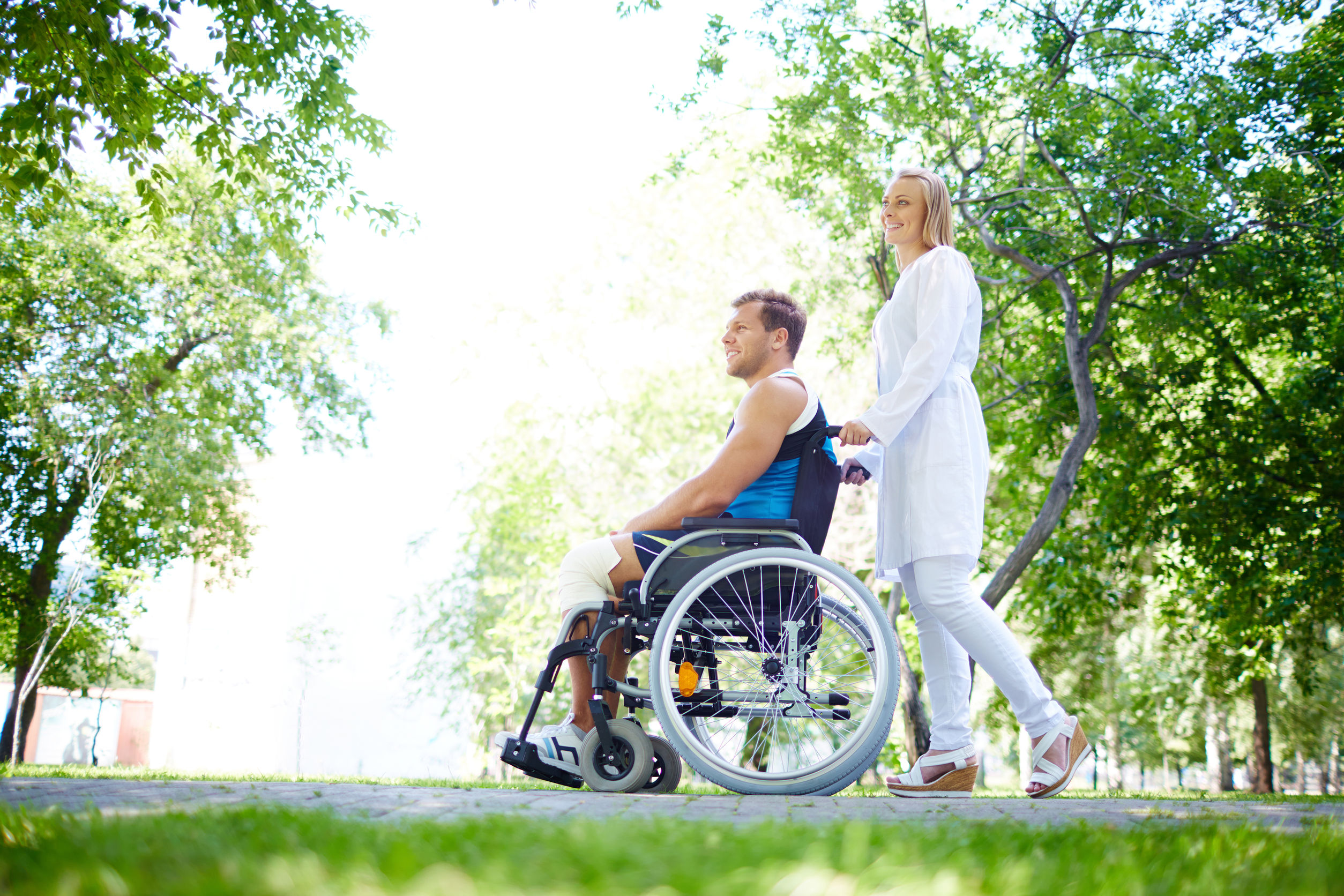 It all starts with getting medical help as quickly as possible, though. While these are the most common types of injuries, they are not the only types of damage a pedestrian can sustain – and you might not realize that you have a problem on your own.
The best way to know for sure is to get checked out by an experienced physician. Then, make sure everything is thoroughly documented.
t The South Florida Injury Law Firm, we have extensive experience helping clients who have been injured in pedestrian related accidents. We understand the unique challenges that this time of year can present, and we are dedicated to helping our clients get the justice and compensation they deserve.