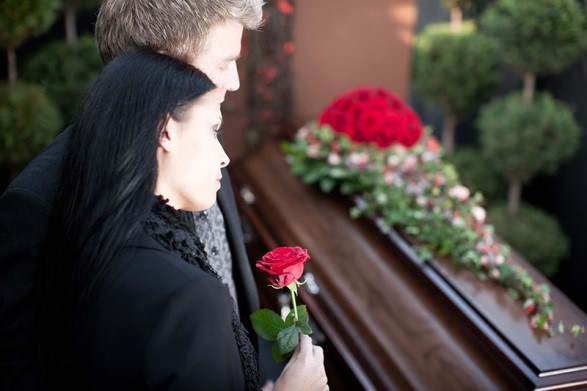 Losing a loved one in an accident is incredibly painful – one that is only made worse by medical bills and unexpected expenses accrued as a result of the accident.
Whether your loved one died as a result of a crash, a workplace injury, mechanical malfunction, or at the hands of another person, you as the surviving family have a right to pursue legal action in many cases. While pursuing compensation for a wrongful death case may seem difficult or disrespectful to the life of your loved one, in reality it may help ease the pain from the expenses and difficulties associated with losing someone so unexpectedly.
What Is a Wrongful Death Claim?
In cases of wrongful death, where another person or organization is at fault for the death as proven by an investigation, the spouse or next of kin may bring about a wrongful death lawsuit. This means that the death of an individual was caused by the defendant and resulted in monetary difficulties for the surviving family.
In order to maximize the results from a claim such as this, you will need to work with an
experienced personal injury attorney.  He or she will be better able to help you ascertain damages and how best to approach a wrongful death claim.
Who Can File a Wrongful Death Claim?
In the state of Florida, next of kin can file a wrongful death claim. In fact, our state actually allows each individual who qualifies as "next of kin" to file a claim against the alleged party, seeking damages for their individual loss due to the death of their loved one.
However, according to Florida law, this only encompasses spouses (husbands or wives) and
minor children. This means that adult children cannot sue for a wrongful death claim in the case of their parents, and divorced spouses or just "partners" cannot sue. There are a couple of other exclusions from this rule (especially in the event that a person has no spouse or children), which your wrongful death attorney will be able to better clarify.
 
What Kinds of Damages Can Be Paid?
You're probably wondering, as the next of kin, what sort of damages you can ask for in a wrongful death case. This, of course, depends on the type of incident your loved one was involved in, and whether or not it involved a single person, a business, or some larger entity. Most of the time, damages come in the form of:
Compensation for funeral and medical expenses
Lost income in the amount of (or sometimes even greater than) the deceased's income
Services compensation, which (in Florida) covers living expenses that have been accrued due to the individual's death (child care needs, housekeeping help, new vehicle, relocation, and so on)
Grief and suffering restitution (for example, from the inability to work due to depression)
Extra Factors in a Wrongful Death Claim
Often, a wrongful death claim is associated with another issue, such as a Workers' compensation claim (injury on the job that led to death), negligence (by an individual or company), drunk driving, or medical malpractice. In these cases, the surviving family members can seek damages that reflect the other extenuating circumstances.
In fact, one of the main reasons people pursue wrongful death claims beyond receiving fair and just compensation is to hold the responsible party accountable or shine light on a dangerous situation that they believe needs to be changed to prevent others from coming to harm. If you are considering filing a claim, a personal injury attorney can help you evaluate the situation surrounding your loved one's death and decide how to proceed.
About the Author:
Jeffrey Braxton is a trial lawyer in Fort Lauderdale who has devoted his 22-year career to the practice of personal injury law. As lead trial attorney for The South Florida Injury Law Firm, Jeff has litigated thousands of cases and is a member of the Million Dollar Advocates Forum, an exclusive group of attorneys who have resolved cases in excess of one million dollars.