Road trips are a great way to spend time with your family and explore different parts of the country. They're often cheaper than flying, and create tons of memories and stories to tell for years.
Spending so much time on the road, however, puts you at a higher risk for auto accidents. Don't let your road trip get cut short or result in injuries from auto accidents that can occur. Follow these tips for a safe trip with family or friends.
Review your route ahead of time.
Most likely, you will be driving on new roads or in new states. Exits or turns may come up faster than you think, and these quick turns increase the likelihood for getting into an accident. Look at your route on a map or on your phone before you hit the road to familiarize yourself with the directions to your lodgings or destination. Check online to see if there are any traffic delays or road closures that will force you to take another road.
Have a designated navigator.
Using a GPS device or phone to map out your route in the car is considered "distracted driving." Choose a navigation buddy to give you the directions and be your eyes for upcoming turns.
Make sure you are well-rested before you drive.
This is easier said than done: you've got to pack, double-check your itinerary, and maybe put in some extra hours at work before you leave. However, drowsy driving is just as dangerous as distracted driving. Give yourself extra time to drive so you can take a rest if you need it. You should also switch driving duties every few hours with anyone else who feels up to driving (and is licensed!).
Get the correct car seat.
As your children grow, their car seats need grow as well. Check out this handy chart listing the required features for car seats based on your child's age or size.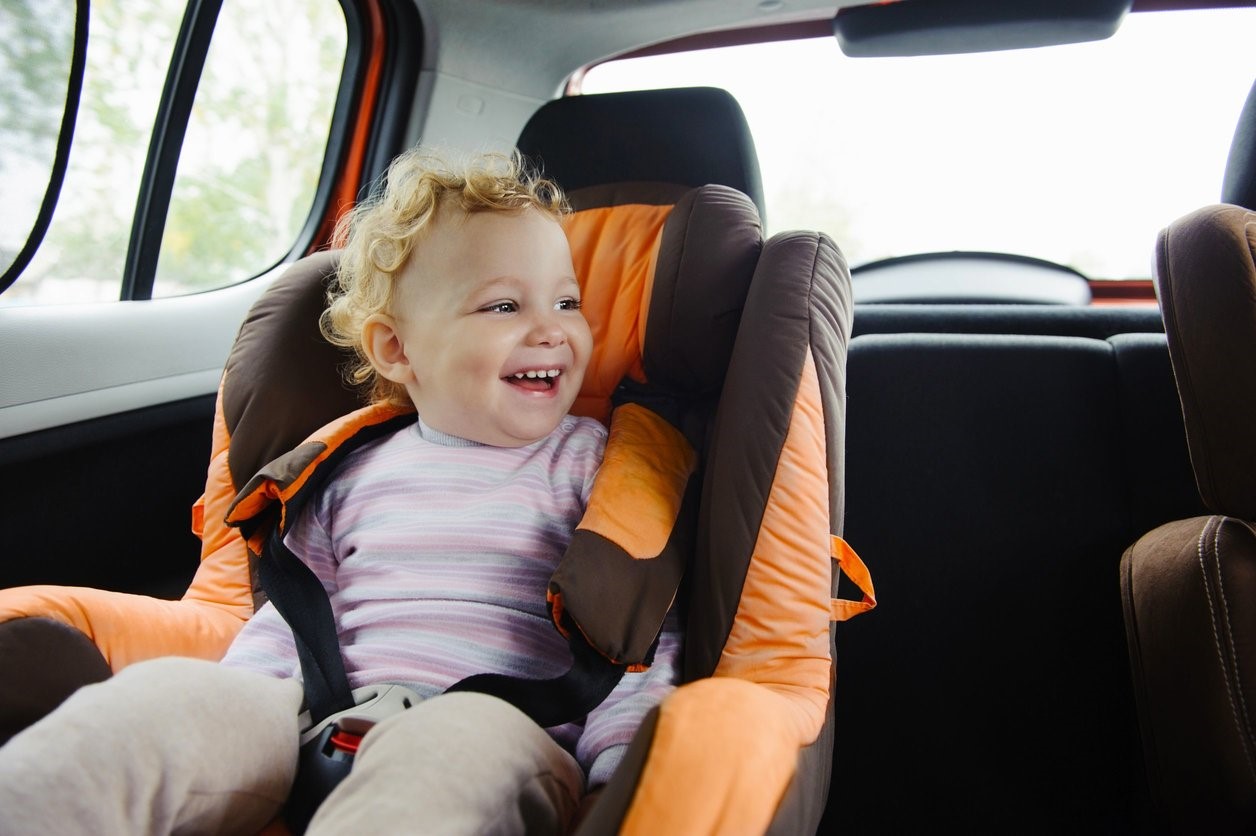 Store your belongings appropriately.
Long hours in the car can lead your children to discovering everything that your backseat has to offer. Moreover, items are bound to get jostled over great distances. To avoid problems, stow away any items that could be thrown or dangerous, and keep heavier items (strollers, coolers, and so on) as low to the ground as possible.
Take your car in for a tune-up.
You're ready to drive hundreds of miles across state lines… but is your car? Take your vehicle in for a quick inspection, and make sure it's ready to endure the long hours and many miles of driving ahead.
Refresh your car safety knowledge.
You never know what could happen on the road. Are you as prepared as you can be? Before you head out on the road, ask yourself the following questions:
Does anyone in my car how to change a tire?
Does anyone know how to properly use jumper cables?
Do I have the right equipment in my car?
When was the last time my car was inspected? Oil changed?
Pack a roadside assistance kit.
If your car breaks down while you're driving around town, it can be quite annoying. If you car breaks down while you're driving in the middle of nowhere, it can be terrifying (and life-threatening). It's important to have a roadside assistance kit packed in case of any possible emergency. Remember to bring the following items on your next road trip:
Jumper cables
Flashlight
Windshield wiper fluid
Extra cell phone chargers/batteries
Flares
First-aid kit
Water
Warm Blankets
Even after proper packing and planning, you may still find yourself in an accident on a road trip. If you are injured and believe you deserve compensation for your damages, consult a personal injury lawyer with a track record of success in these types of cases today.