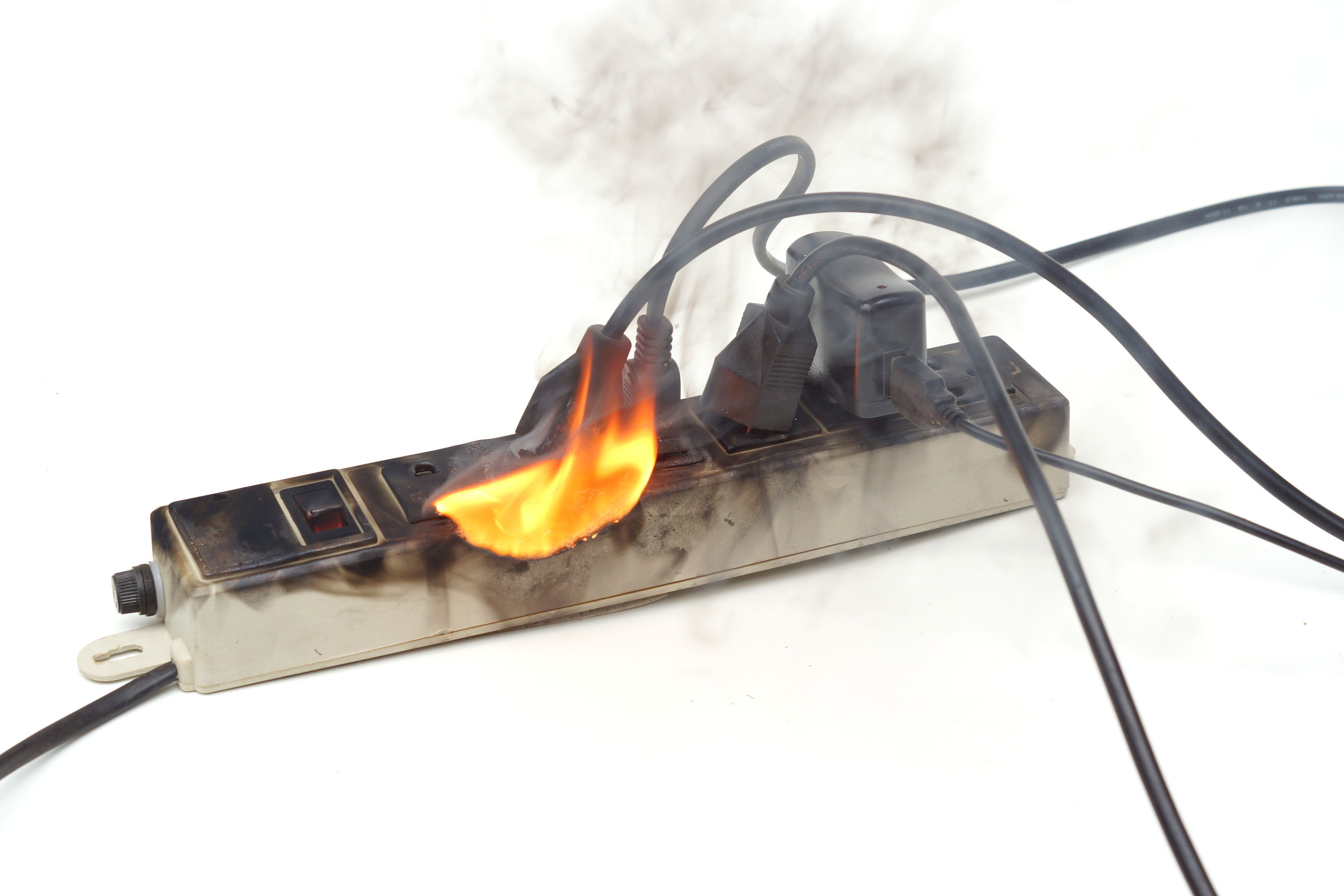 Electrical mishaps with Christmas decorations are a common theme of classic Christmas comedies. However, in real life, electrical hazards are nothing to laugh about.
Electrical fires, such as those resulting from faulty holiday decorations, cause about 25% of all house fires. Moreover, Christmas tree fires are a leading cause of house fires around the holiday season, and they are deadlier than most other house fires. Seasonal decorations are also associated with electrical injuries.
However, putting simple safety precautions into practice dramatically reduces the risks of electrical dangers such as fire and electrocution. Following basic safety guidelines can help prevent serious electrical and fire hazards as your family enjoys holiday festivities.
Below, we're going to provide guidelines for avoiding common holiday electrical hazards to help your family enjoy a safe winter holiday season. Happy Holidays from all of us at The South Florida Injury Law Firm!
Holiday Electrical Fire Prevention in Florida
Electrical fires are a common holiday electrical hazard. Which makes sense. After all, holiday decorations are kept in storage for most of the year, where they may become damaged.
Moreover, many homeowners don't exercise the same level of caution they ordinarily would when putting up permanent decorations, as holiday decorations are only intended to be displayed for a short while.
Due to all these factors, electrical fires can and do happen.
To decrease your chance of an electrical fire:
Check any electronic decorations and light strands for damage, such as frayed wires, broken sockets, and loose connections. Discard any damaged decorations.
Do not use metal hangers (e.g. tacks, staples, or nails) when hanging electrical decorations.
Do not connect more than three strands of lights to a single extension cord.
Ensure that extension cords are in good condition. Discard and replace any cords that are damaged.
Unplug decorations when they are not in use.
Consider using LED holiday lights, which give off less heat, and are therefore less likely to spark and catch fire.
Never use electrical decorations on a metallic tree.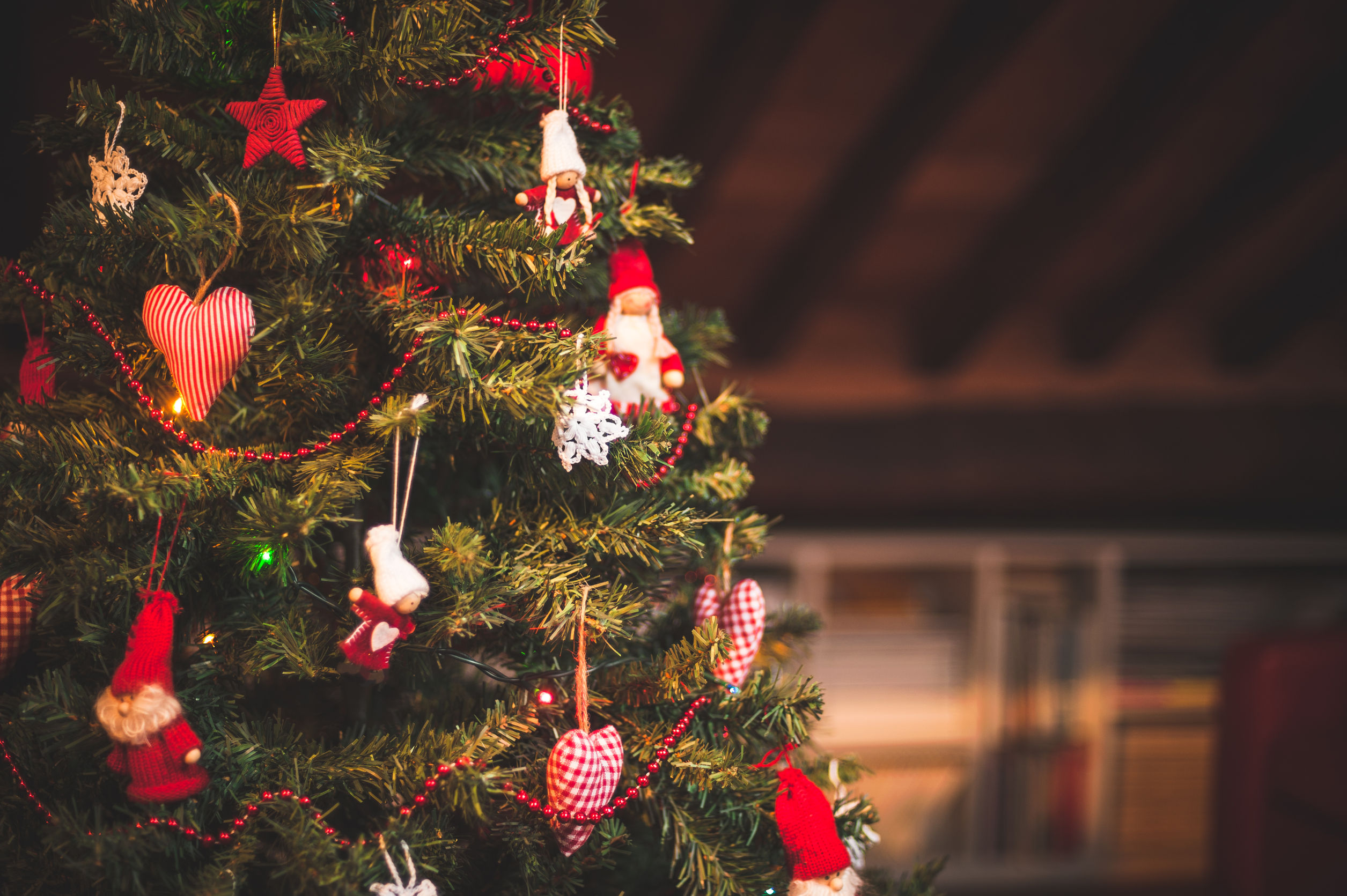 Christmas Tree Fire Prevention
Every year, Christmas trees cause over 200 house fires. Christmas tree house fires are also deadlier than other house fires. However, you can decrease your chances of a Christmas tree fire by selecting the right tree and taking appropriate safety precautions.
The safest type of Christmas tree is an artificial tree labeled as "fire resistant." Although these trees can still catch fire, they are much more resistant than live Christmas trees and conventional artificial trees.
If you do choose to use a live tree (we love the smell, too!) make sure to buy a fresh one. A fresh tree is green, and the needles will not break when bent between your fingers. The bottom of the tree should be sticky with resin, and the tree should not lose many needles when tapped on the ground.
Once your tree is home, be sure to set it up away from heat sources such as radiators. Water live trees daily to prevent them from drying out. It may also be helpful to buy live trees later in the season, so they are not on display for too long – eventually they will dry out, even when watered.
(Safely) Installing Electrical Decorations
Every year, thousands of Americans are seriously injured while installing holiday decorations – especially electrical decorations. Common injuries include electrocution, falls, strains, and sprains.
The following tips can help prevent injuries while installing electrical decorations:
Do not stand on a desk, chair, or other similar object while hanging decorations. Use a step ladder, stool, or ladder as appropriate.
Make sure that ladders and step stools are placed on a flat, level surface. Be sure to keep two points of contact with the ladder at all times.
Always have someone spot you while you are on a ladder to assist in balance.
Do not overreach when standing on a ladder or step stool. Instead, move the ladder from place to place to prevent muscle strains and potential falls.
Do not install electrical decorations while they are plugged in.
Always hang electrical decorations in a dry area. Never touch electrical wiring while you are wet or standing in water.
Follow the use and care instructions that accompany electrical decorations.
Unplug electrical decorations before replacing bulbs or fuses.
Keep outdoor extension cords and light strings clear of snow and standing water.
Plug outdoor electrical decorations into a circuit protected by ground fault circuit interrupters (GFCIs).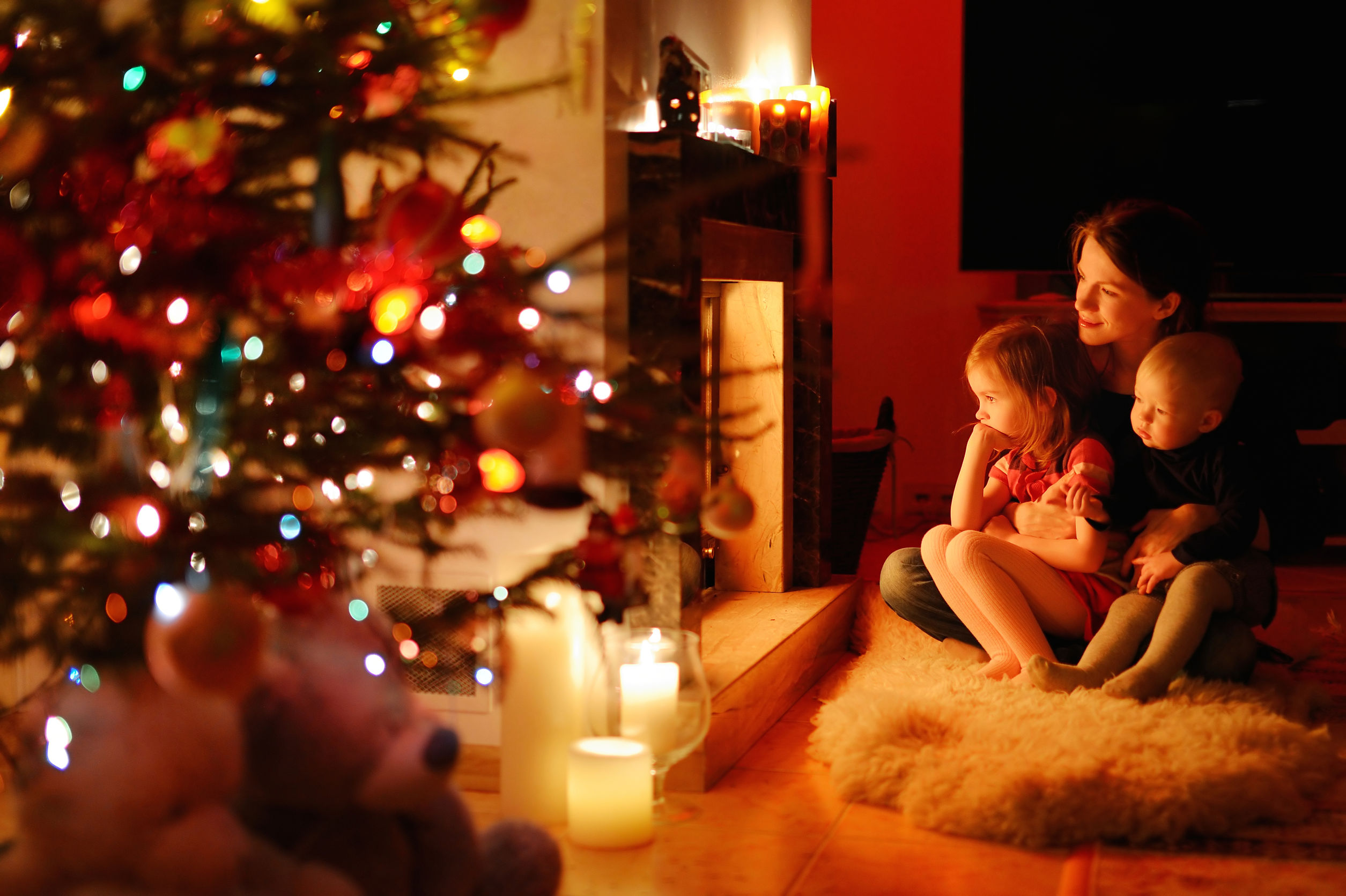 Scary? A little. You don't have to let electrical hazards scare you away from getting into the holiday season, though. Just make sure you exercise an abundance of caution with electrical decorations and Christmas trees. Do that, and your chances of injury will be significantly reduced.
About the Author:
Jeffrey Braxton is a trial lawyer in Fort Lauderdale who has devoted his career to the practice of personal injury law. As lead trial attorney for the South Florida Injury Law Firm, Jeff has litigated thousands of cases and is a member of the Million Dollar Advocates Forum, an exclusive group of attorneys who have resolved cases in excess of one million dollars.