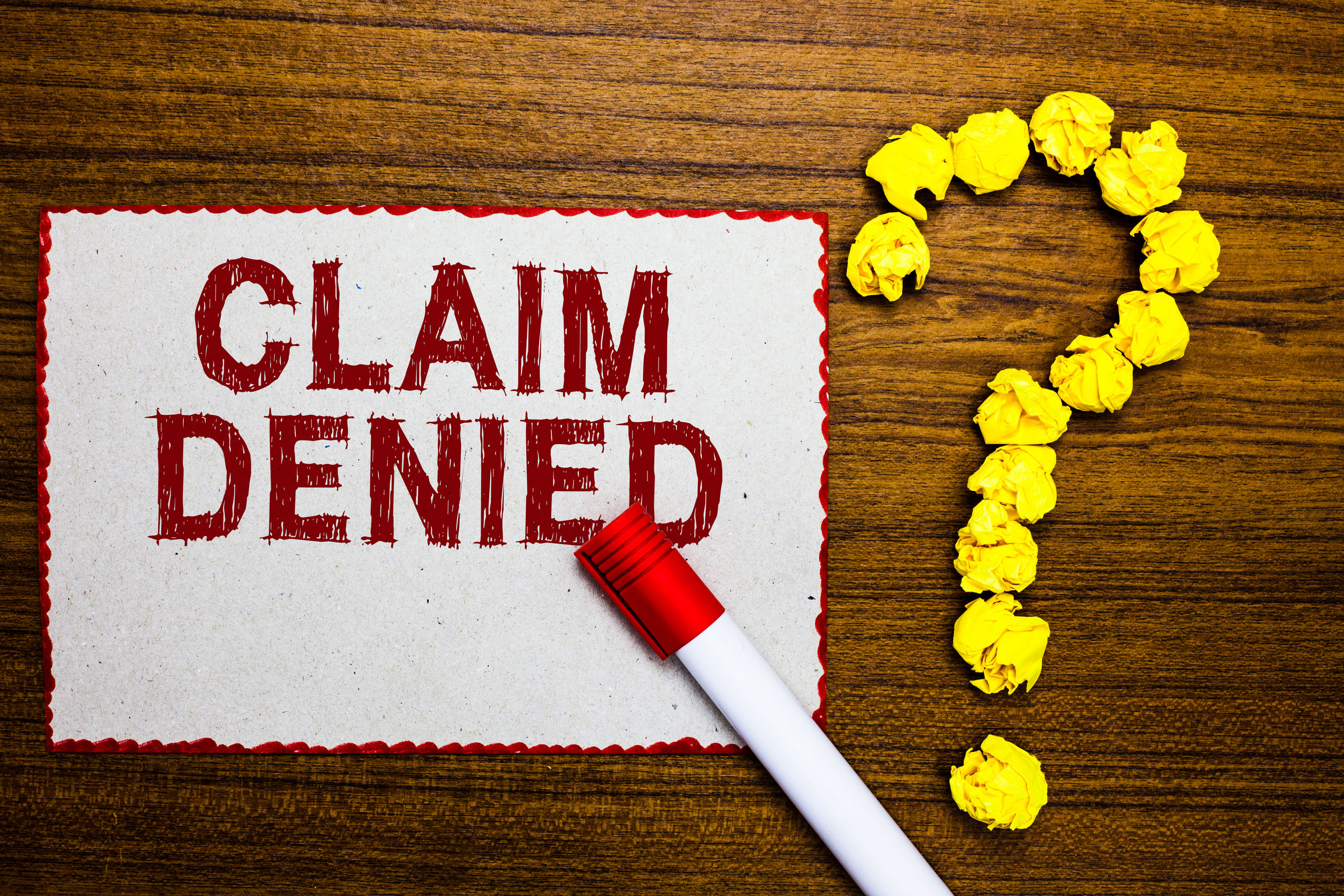 Florida policyholders purchase insurance and pay premiums with the understanding that – should disaster strike – their insurer will pay out damages to compensate for losses covered in the policy. That's the whole point of insurance!
Paying out covered damages is considered to be acting in good faith on the part of the insurance company. However, it's important to remember that insurance is a business. They provide a service as a way of making money. Because of this, they often seek to do everything in their power to deny or devalue claims.
Usually they do this within the bounds of the law, but sometimes insurers will push the envelope by failing to properly investigate claims, unreasonably denying claims, or unreasonably devaluing claims. This is known as acting in bad faith.
Bad faith insurance claims are an essential element of insurance law, as the ability to file a claim protects the insured and third-party claimants from bad faith practices. However, a bad faith insurance claim can often become quite complex, and insurance companies generally have excellent legal teams to fight back. This means that winning a bad faith insurance claim is rarely easy or simple, and usually requires the help of a skilled Florida injury lawyer.
Below provide an overview of how bad faith insurance claims work in Florida, and – most importantly – how to win a Florida bad faith insurance claim.
Types of Florida Bad Faith Insurance Claims
Depending on the type of insurance and parties involved, there are two types of bad faith insurance claims, first-party and third-party.
A first-party claim occurs when an insurer unreasonably denies or declines to investigate a claim that pays out directly to the insured. For example, if your homeowner's insurance unreasonably denies your claim for storm damage covered by your policy, this would be a first-party claim.
Third-party bad faith insurance claims tend to be more complex. In a third-party claim, the insurer negligently handles a claim from a third party, such as when the policyholder (first party) buys insurance to protect them against liability claims from another (third) party.
For example, if you hit another motorist and the accident is determined to be your fault, the other motorist can hold you liable for damages, which would be covered by your car insurance. If your insurer handles this claim negligently and unreasonably refuses to pay out covered damages to the other motorist, this would be a third-party claim.
Statutory vs. Common-Law Claims in Florida
In our state, insurers are obligated by both common law and statutes to treat policyholders and third-party claimants fairly. Common law is based on judicial precedent, which is formed by prior cases in the court system. Statutes are laws enacted by lawmakers.
In Florida, first-party bad faith insurance claims cannot be made under common law. Third-party claims can fall under either statutory or common-law. However, Florida has very clear bad faith insurance laws, so the majority of third-party claims are also made under statutory laws. We'll therefore focus on the elements of a statutory bad faith insurance claim.
Elements of a Florida Statutory Bad Faith Insurance Claim
Florida insurance laws very clearly define the duty insurers owe the insured and third-party claimants, and what constitutes acting in bad faith.
Florida's Unfair Insurance Trade Practices Act lists the following as constituting bad faith on the part of an insurer:
Attempting to settle or pay out a claim based on an application that has been altered without the knowledge of the claimant.
Making a misrepresentation of fact to the claimant with the intent of offering a less favorable settlement.
Failure to investigate claims in a timely manner, or denying a claim without appropriate investigation.
Failure to communicate with the claimant in a timely manner.
Failure to notify the claimant of additional information needed to investigate a claim, or to explain why this information is required.
Failure to offer a reasonable explanation, in writing, of why a claim has been denied or only partially paid.
Breaching any of these duties to the insured or to a third-party claimant constitutes acting in bad faith under Florida law, and is grounds for a bad faith insurance lawsuit.
How to Approach a Florida Bad Faith Claim
As mentioned above, insurance companies employ expert legal teams to protect them from bad faith insurance claims. Therefore, you will almost always need a knowledgeable attorney  on your side to file and negotiate a bad faith lawsuit.
The most common defense insurers use against bad faith insurance claims is that the insured also handled the claim negligently. For example, if you exaggerated damages or did not provide follow-up information in a timely manner, it could be argued that you also acted negligently, and therefore that the insurer's rejection of a claim or delays in processing a claim were not due to negligence.
This means that it is essential to follow protocol when filing any claim – read your policy before submitting a claim or speaking to anyone. Further, communicate in writing if at all possible. If you must communicate over the phone or in person, record the name and contact information of anyone you speak to, and write a date-stamped summary of the conversation for your records.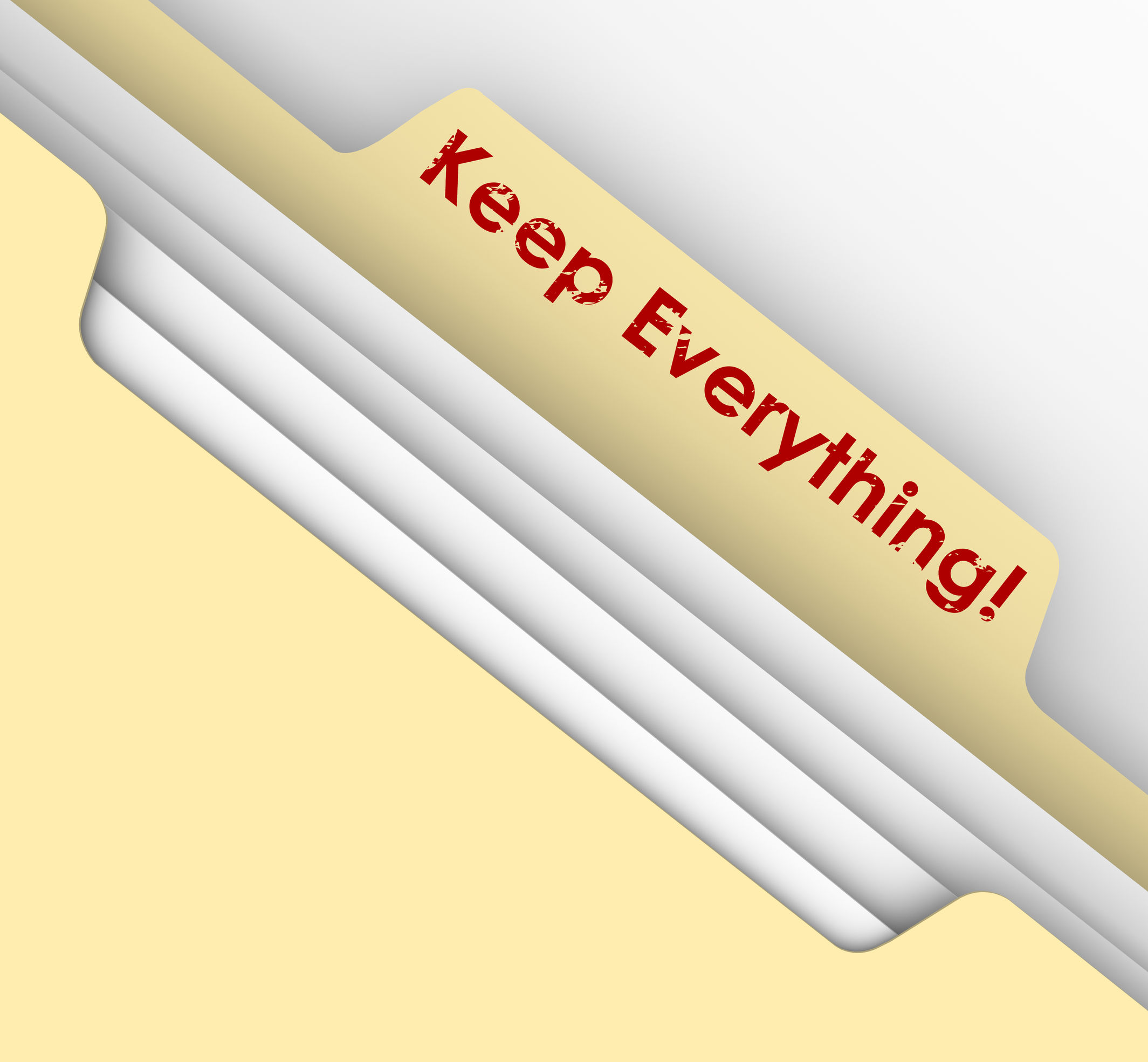 Keep Everything words stamped on a manila folder to illustrate the need to retain documents such as receipts and tax returns or records for future referene such as audits.
Keeping thorough records of all correspondence can thwart your insurer's attempts to pass the blame off to you. Be sure to speak to you lawyer about how best to document interactions with your insurer moving forward.
Ultimately, going up against insurance companies is not a simple matter, and winning a bad faith insurance suit requires both thorough documentation and expertise. However, it's often worth it to avoid having to pay out-of-pocket that your insurer rightly should have covered.
About the Author:
Jeffrey Braxton is a trial lawyer in Fort Lauderdale who has devoted his career to the practice of personal injury law. As lead trial attorney for the South Florida Injury Law Firm, Jeff has litigated thousands of cases and is a member of the Million Dollar Advocates Forum, an exclusive group of attorneys who have resolved cases in excess of one million dollars.