When most of us think about Fourth of July safety, we think about fireworks. Although improper use of fireworks can cause serious injuries, there's a less obvious risk: food poisoning.
Most Fourth of July celebrations involve outdoor gatherings, with perishable food that's often brought in by a number of people, some of whom may not be aware of good food safety practices.
To help you enjoy your Fourth of July and other summer festivities safely, we've put together this guide for preventing food poisoning.
---
The Prevalence of Food Poisoning in the US
Every year, about 48 million, or one in six, Americans, suffer from foodborne illness. This causes approximately 128,000 hospitalization and 3,000 deaths.
Foodborne illness is caused by bacteria that grow in food. The bacteria itself, for example, E. coli or Salmonella, can infect the intestines. Alternatively, toxins produced some types of bacteria, for example, Streptococcus, can cause illness. These bacteria thrive in warmer temperatures, so there's an increased risk in outdoor summer festivities, including the Fourth of July.

The "danger zone" for foodborne bacteria ranges between 40-140°F. This can happen when food that's supposed to be cold warms up, or food that's supposed to be hot cools down.
---
Preventing Food Poisoning in Florida
Any perishable food that's left out too long can harbor foodborne bacteria. The following precautions can help keep food from reaching the "danger zone" where bacteria multiply:
First, pack drinks in a separate cooler so that the food cooler isn't opened as frequently.
Do not leave perishables out for more than two hours without a refrigerator or heat source. If the temperature is over 90 degrees, only leave perishables out for one hour. If you're not sure how long food has been left out, discard it.
Pack a thermometer to make sure that hot and cold food stays at the appropriate temperatures.
Always keep cold food cold (below 40°F) using coolers or containers with a cold source such as ice or ice packs.
Keep hot food hot (above 140°F) on the grill or in insulated containers, warming trays or slow cookers. If food needs to be reheated, make sure that it reaches 165°F.
Then, keep food coolers in the shade, and cover them with a blanket.
Place leftovers in shallow containers for quick cooling and refrigerate to 40°F or below within two hours.
---
Floridians: Tips for Handling Meat
Americans spend about $400 million on beef for the Fourth of July every year. Improper meat handling is a common source of foodborne illness. Proper meat handling includes the following:
Cleaning: Disinfect all surfaces before and after meat preparation, and wash hands with soap and warm water before and after meat preparation.
Separation: When grilling, use separate utensils and plates for raw meat and ready-to-eat foods such as vegetables or precooked meats.
Cooking: Use a thermometer to ensure that all meat reaches an internal temperature of 160°F or more.
Chilling and Storage: Chill both raw and prepared foods promptly if they won't be consumed right after cooking. Make sure not to leave any food out for longer than two hours (or one hour if it's over 90°F outside).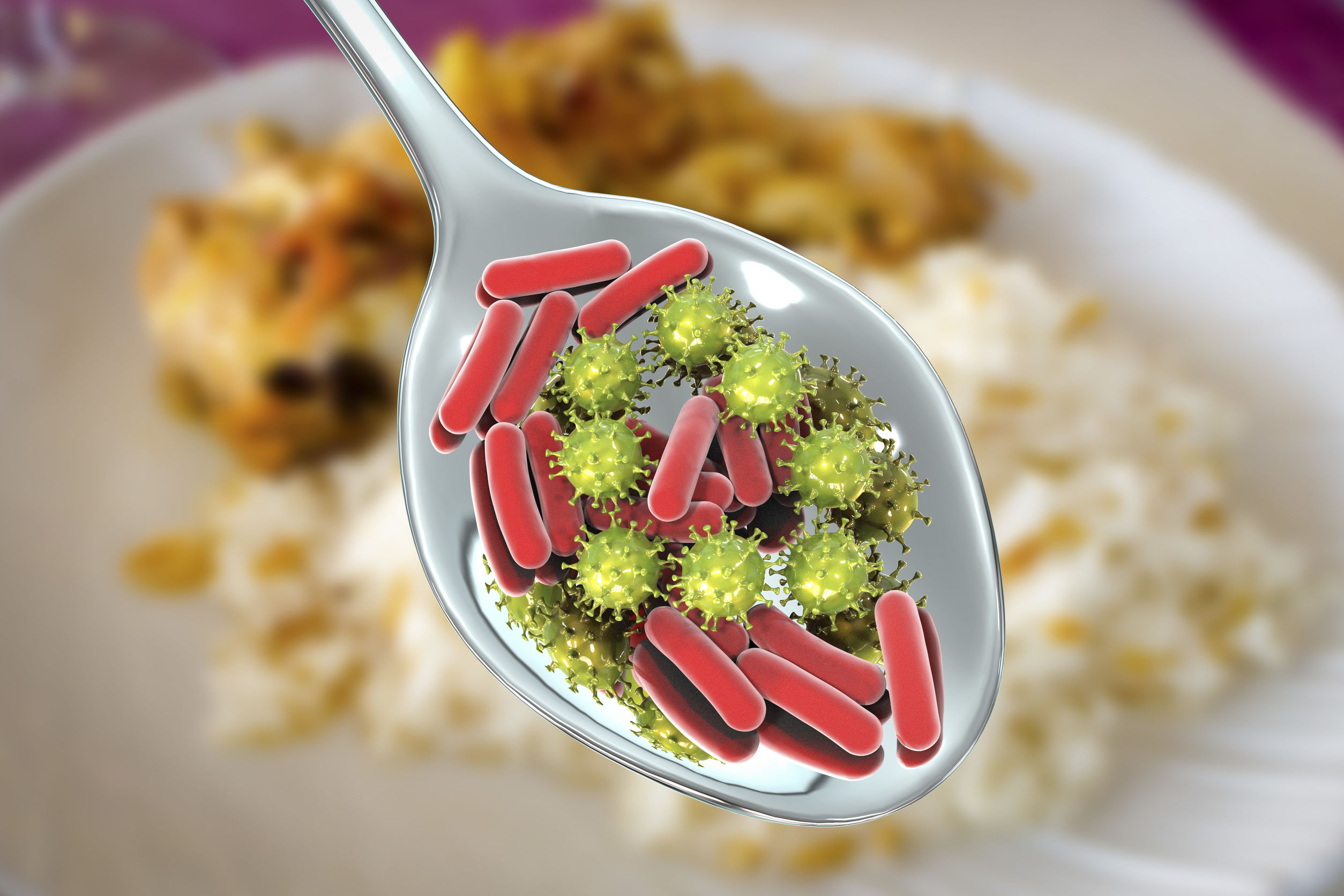 ---
What You Should Know about 4th of July Grilling in Florida
Grilling is a time-honored Fourth of July tradition. However, even improper grilling practices can increase the risk of getting sick with food poisoning.
The following grilling tips can reduce the risk of foodborne illness:
Prior to Grilling
Refrigerate or freeze raw meets as soon as possible after purchase. To refrigerate meat, wrap the original container in a plastic bag to prevent contamination of the refrigerator.
If you'll be marinating the meat prior to grilling, marinate in the refrigerator, not the counter.
Clean the grill surface prior to grilling using a moist cloth or towel.
While Grilling
Most people think that the inside color of grilled meats (pink or brown) indicates whether they're safe to eat. However, many times they turn brown before they're reached a safe internal temperature.
Use a food thermometer to make sure all grilled meats reach an internal temperature of 160°F or more.
Then, use clean utensils and a clean plate to remove cooked meat from the grill.
Post-Grill Storage
Do not reuse marinade from raw meat. If you do reuse it, bring it to a rolling boil to destroy all foodborne bacteria.
Store any leftovers in an airtight container and place in the fridge as soon as possible to reduce your chances of bacteria developing over the next few days.
Take-home messages?
The keys to food safety are maintaining appropriate food temperature, and preventing cross-contamination from raw meats. Keep your hot foods hot and cold foods cold, and don't leave food sitting out for more than an hour. Use a food thermometer to ensure that foods are at the right temperature, and when in doubt, throw it out. When working with raw meat, disinfect before and after food preparation, and use fresh plates and utensils once the meat is cooked.

These simple food safety precautions, together with precautions to prevent bodily injury and avoid drunk driving accidents, will help everyone enjoy a safe and health Fourth of July.
About the Author:
Jeffrey Braxton is a trial lawyer in Fort Lauderdale who has devoted his career to the practice of personal injury law. As lead trial attorney for the South Florida Injury Law Firm, Jeff has litigated thousands of cases and is a member of the Million Dollar Advocates Forum, an exclusive group of attorneys who have resolved cases in excess of one million dollars.